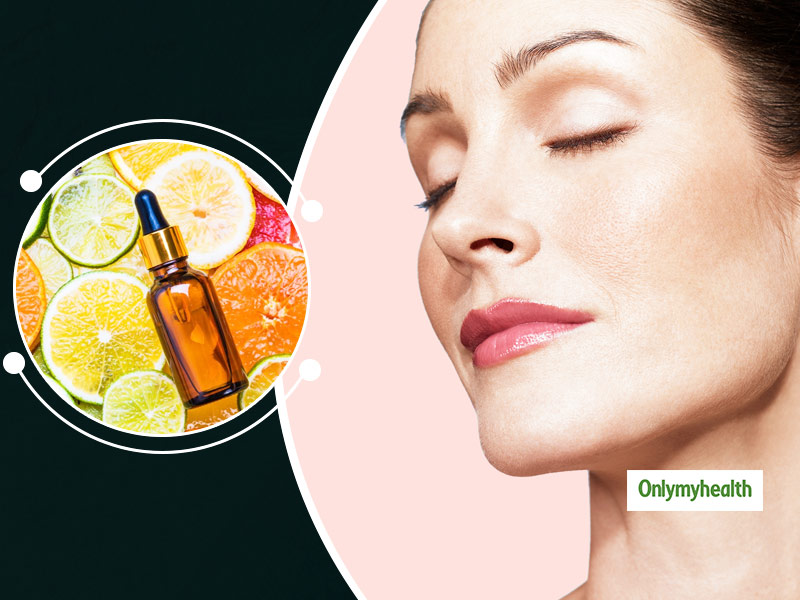 Skincare routine tips for flawless skin: Do you wish to have porcelain skin? Then vitamin C serum can help you as it is a beauty ingredient and natural skincare, which is many a time necessary in your beauty regimens. You must have seen vitamin C serums, creams and lotions bursting forth everywhere. Why Vitamin C for your skin? When you are looking for an anti-ageing and anti-wrinkle cream, vitamin C can be beneficial. Vitamin C can help you get soft, bright and supple skin and even won't cost you a fortune. Vitamin C would synthesize collagen in your skin, along with skin brightening.
How to apply vitamin C?
If Vitamin C concentration is too high, it can also inflame/burn the skin. Hence, the amount of vitamin C should be observed because of its acidic nature. You must dilute vitamin c in some natural mild component or water if you think you have extra-sensitive skin.
If you have dehydrated skin or if you have started spotting a lot of wrinkles, then you can add some extra amount of vitamin C, but be careful as it can burn your skin. Before you try it on your face, try some on your inner arm first.
We all know that vitamin C is readily available in the market, but you can make your serum at home with this very easy and simple recipe.
Vitamin C, the magnificent beauty ingredients
Anti-ageing properties: Vitamin C can help get rid of wrinkles which in turn increase the production of collagen in the skin, evidentially.
Natural skin brightening: Vitamin C can reduce all the effects of sun exposure, such as sunburn and suntan. It can also give your skin the desired flawless glow.
Ingredients for vitamin C serum recipe
Vitamin C powder or L-ascorbic acid powder – half a tsp
Purified water or rose water – one tbsp
Glycerin – two tbsp
One vitamin E capsule
A tint or dark coloured container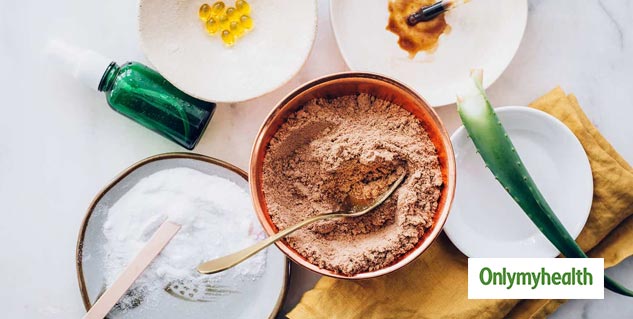 How to make vitamin c serum for skin at home?
There is no much effort if you are using just water and Vitamin C. mix the mentioned amount of Vitamin powder into water and store it. This mixture will be enough for two weeks if you keep it in the fridge. Do you want to make this serum a bit milder? You can use the glycerin with the mentioned quantity of Vitamin C and store it in the dark coloured container. This mixture will last longer than 30 days.
Vitamin c serum: method of application
Clean and tone your skin before going to bed at night and apply a small amount of serum to your face.
You may feel a slight burning sensation on using it for the first time.
Apply the serum one day at a time until your skin adjusts to the serum.
But if you feel the same after two weeks, then stop using it.
Note: Ensure that you are not allergic to alkaline or Vitamin C or acidic ingredients. The use of vitamin C makes the skin sensitive to sunlight, so make sure you use a good sunscreen daily in the morning. Regularly applying this serum makes your skin glowing, removes facial blemishes and improves skin tone.
Read More Articles in Skin Care