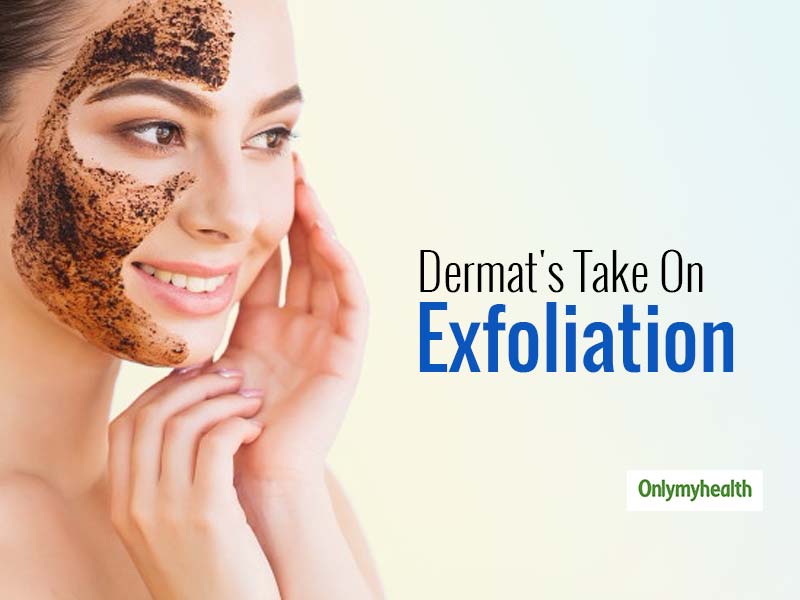 Exfoliation is an important step in skin care. Exfoliating your skin at regular intervals remove the dead skin cell layer to bring a healthy glow on your face. Also, it helps in removing dirt, black and whiteheads that look unpleasant. This process opens up the clogged pores to prevent acne breakouts. While cleansing is a daily thing, scrubbing or exfoliating need not be done every day. Renowned Dermatologist and Aesthetic Physician Dr. Ajay Rana recommends an exfoliation chart for people with different skin types. If you are interested to know the ideal count for exfoliation, read this article.
Why is skin exfoliation important?
Dr. Ajay Rana, Dermatologist & Aesthetic Physician and Founder Director of ILAMED, says, "Exfoliation is considered as a quick and easy way to give skin that longed for the glow. The number of times you should exfoliate each week depends on the skin type of the person. You can exfoliate two to three times per week as long as your skin can handle it.''
Exfoliation is a deep cleansing step that helps to open the clogged pores of the skin to control sebum production. Also, this skincare procedure removes the layer of dead skin cells along which pesky black and whiteheads are also removed. This helps in retaining the moisture of the face while improving the glow.
Also Read: 7 Dermatologist-Approved Night Skin Care Rituals That You Must Follow
How often should the skin exfoliate?
As Dr. Rana says, exfoliation is better to be done two to three times depending upon the capacity of your skin. Here are different skin-types and the ideal exfoliation counter for each one of them.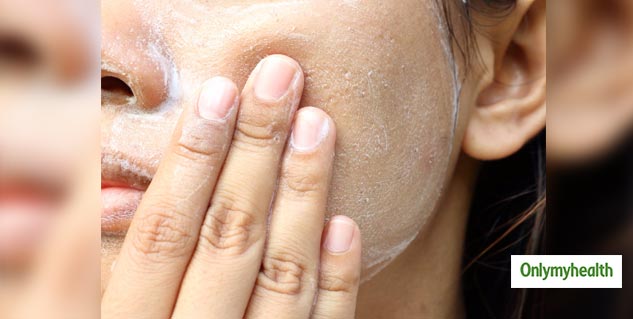 Dry and Sensitive Skin: People with dry and sensitive skin should only exfoliate once or twice a week. As their skin is already prone to sensitivity, it is not advised to scrub more than what's suggested by a dermat.
Oily or acne-prone skin: Do you get acne and breakouts easily? Your skin type is oily or acne-prone. You can exfoliate two or three times a week if your skin is okay with it. Generally, the skin gets irritated and show certain signs such as redness, itchiness, breakouts if something doesn't suit it. You must watch out for those signs and reduce the number.
Combination Skin: People with combination skin type can exfoliate their skin twice a week. It is always better to use only chemical and paraben-free products to avoid any side-effect.
Also Read: DIY Split Red Lentil or Masoor Dal Anti-Aging Cream
Tips To Exfoliate Your Skin
1. Clean your face thoroughly and then use a scrub. Cleansing would remove the dirt and dust particles and rest will be taken care of by the scrub.
2. Always exfoliate your skin in a circular motion for a couple of minutes. Cover every possible area.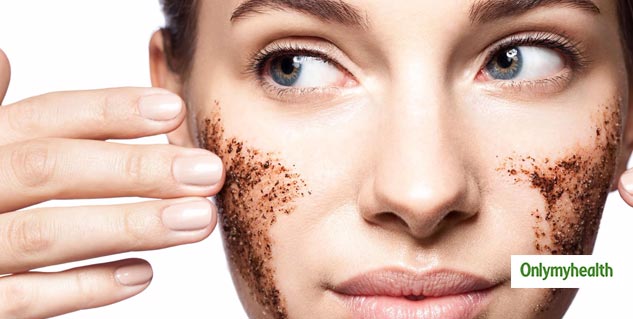 3. Always moisturize your face after exfoliation to provide the necessary hydration to the skin. Exfoliation dries out the skin which is why moisture is needed. Use a herbal water-based moisturizer to hydrate your face without looking greasy.
Read More In Skin Care