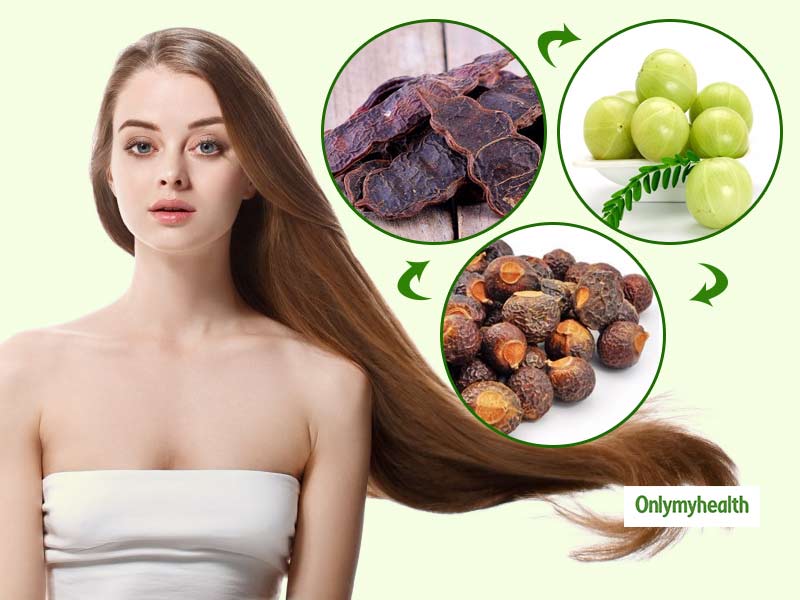 What is better than using natural ingredients to treat hair fall? The one of the oldest combination used to control hair fall which might be your grandmother's favourite is the best remedy to solve all your hair problem- Amla, Reetha and Shikakai. These are the three ingredients which work wonders for hair. The mixture of these three ingredients is not only one of the proven hair fall remedies but will also help you improve overall hair health. It will promote hair growth and its regular use will help you achieve long and thick hair. So, now you do not have to depend on artificial products for hair growth, you can use the mixture of these three magical ingredients which will not lead to any side effect. These ingredients are easily available in their dried forms which can help you make this magical recipe for fastest hair growth.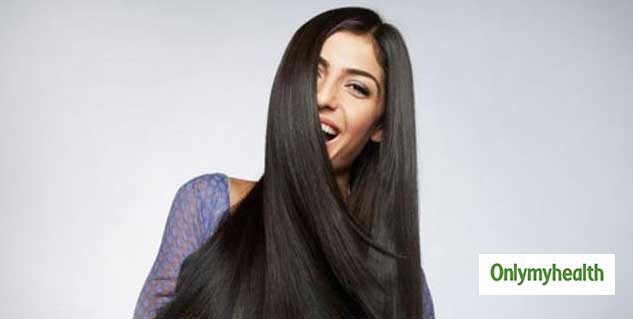 Amla will help you repair damaged hair and will also protect your hair from further damage. It will also prevent hair fall. Reetha works as an excellent cleanser. It also promotes hair growth and is loaded with iron and antioxidants. Shikakai can strengthen your hair and lower the pH level naturally. It will keep your hair healthy.
Also read: How To Treat Hair Loss Problems With Garlic?
How to use Amla, Reetha, and Shikakai for hair?
There are different ways to use Amla, Reetha, and Shikakai as natural hair fall treatment. One of the best and the easiest method is to make a shampoo out of these ingredients. First, you need to buy dried forms of these three ingredients to make the recipe. You can easily find these ingredients near you. Additionally, you should also consume some essential nutrients for hair growth.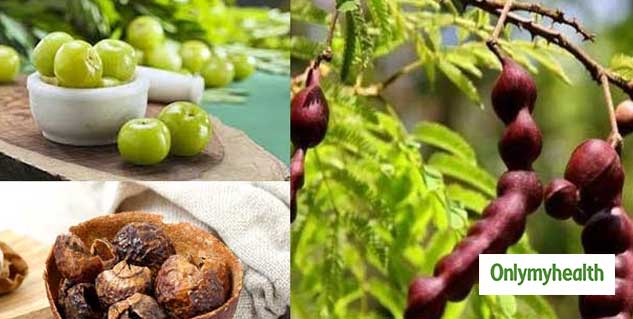 Amla, Reetha and Shikakai shampoo
Take 5-6 pieces of reetha, 6-7 pieces of shikakai and 5-6 pieces of amla or indian gooseberry for hair.
Soak these ingredients overnight in water.
Now boil the mixture in the morning
Once the ingredients are properly boiled, turn off the heat
Now allow the mixture to cool and blend it in a blender
Later strain the mixture and separate the solid from the liquid
Now you can use this liquid as a shampoo
Store this mixture in a clean jar and you can use this mixture many times for at least 15 days
Use this shampoo regularly and you will notice a difference after a few days. This is indeed one of the best home remedies for hair fall. You should be punctual enough to follow the remedy regularly to fight hair fall as soon as possible. This remedy is completely natural which does not lead to any side effects but if you face any issues after the use of this remedy then you should consider taking a look at the ingredients you are using.
Read more articles on Hair Care