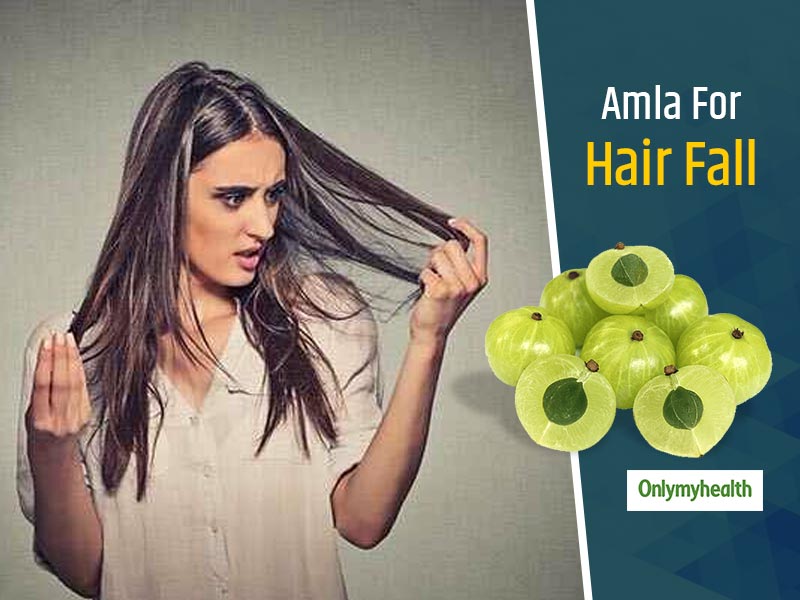 Come season change, especially the time from summer to humidity; there are high chances for one to feel the heat, especially with lots of hair fall. Seasonal changes are the worst for hair health, and hence comes the need to take extra care of the locks too. Hair fall usually involves scalp hair loss. The severity of hair loss or hair fall can vary from a small area to the entire body. There is typically no swelling or wound present in it. Also, a very common phenomenon, it is essential to get treatment as soon as possible. Nowadays, lifestyle and food choices primarily lead to hair fall. Adding to the list here is pollution, chemical products, etc. If not controlled on time, hair fall and can soon turn into hair loss and baldness. Normally 50 to 100 strands of hair fall. If the hair fall is more, it could in no time make the person bald. Hence, in times like these, especially season change, it is only natural products, which can help you save the falling hair. One such natural ingredient is amla for hair fall.
Doctor-Verified tips on haircare for the season by Dermatologist Dr Deepak Vohra:
Amla – Hair Fall Remedy
Amla is a good source of calcium, iron, vitamin C and phosphorus. It helps keep hair and scalp healthy. Apart from this, when you use amla regularly for hair, it not keeps the scalp healthy but also prevents greying of hair too. For hair loss, amla is one of the most preferred yet natural choices too. With hair fall comes the issue of hair also thinning, which can be very well addressed with the use of amla for hair care. Amla oil, in particular, can be very beneficial in protecting hair from becoming thin and weak. For this, make a habit of applying amla oil every day before bathing. It is also an excellent conditioner and gives a natural glow to the hair.
Amla Diet For Healthy Hair: Eating a few pieces of amla daily will not turn your hair white. Amla fruit makes scalp healthy and helps in hair growth. Hence, adding the same in your diet makes a difference too.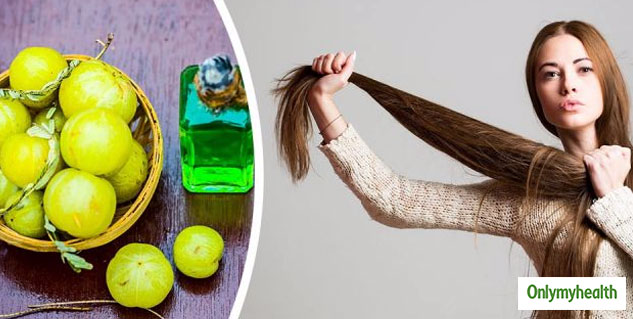 Also Read: Hair Nourishment DIY Mask: Nourishing Hair Is Essential For Healthy Locks. Here Are Tips From This Expert
How To Use Amla For Hair Fall
Wondering how to use this excellent fruit for hair fall, which guarantee has no side effects? Here are some simple hair packs for hair fall with amla in it for more significant and shinier results. Also, listed-below are some combinations that we can use with amla for greater results: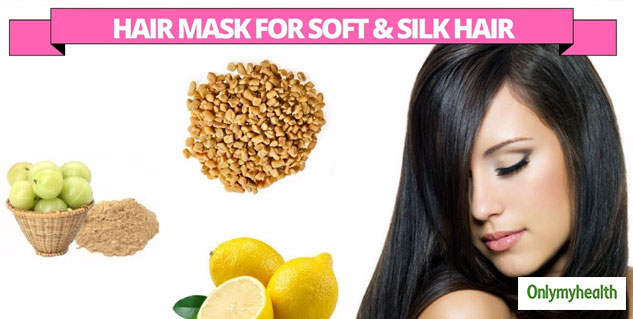 Homemade Amla Oil
How To: Take a pan with water, heat on gas, add amla powder and let it reduce. Heat until brown. Leave the oil to cool. Once the residue starts to settle at the bottom of the pan, collect oil and massage on hair. Keep it for half an hour and then wash to see the shine just after the first wash.
Amla And Shikakai
How To: Take water in a bowl. Add amla, Shikakai powder and make a thick paste. Apply this paste/mask for about 40 minutes on the hair and wash after it dries out. In most cases, plain water is enough to wash it off as Shikakai is nothing less than shampoo and a scalp cleanser.
Amla And Lemon Juice
How To: Mix amla and lemon juice and massage on scalp for about 10-15 mins. Wash after keeping it for 10 minutes with a mild shampoo. Avoid this if you have dehydrated hair as the lemon in it can further dry out the roots. But, applying this for 5-10 mins in such cases can also help give hair the required nutrients to combat hair fall.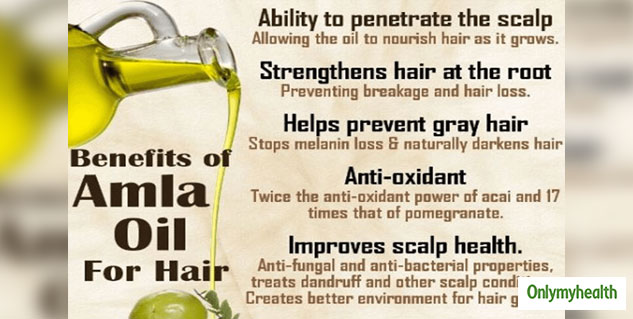 Also Read: 8 Hidden Health Benefits Of Lemon
Amla And Fenugreek Seeds
How To: Take amla, fenugreek and mix it in a glass overnight in water. Once ready, apply on hair and scalp for 20 minutes and then wash with cold water and a mild shampoo. Fenugreek may prove helpful in reducing scalp problems. It conditions the hair by reducing dandruff. A healthy scalp is essential for healthy hair and fenugreek is excellent for hair care too.
Read more articles on Haircare