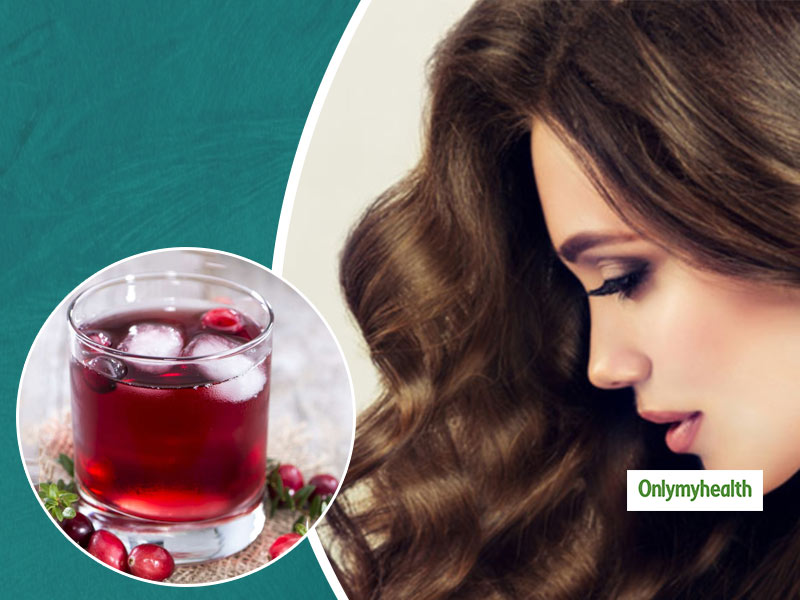 Natural hair growth tips: Is drinking cranberry juice good for your hair?
Cranberry juice for hair growth: Bright red in colour and round in shape, cranberry or karonda is pungent in taste as well as pleasurable. Karonda is a superfood and is credited to its nutrients, which are suitable for our health. Cranberries contain vitamins, minerals, antioxidants, phytonutrients, and is very good for cardiovascular health. Cranberry juice relieves many stomach-related problems such as UTI, i.e. urinary tract infections. The elements present in cranberry is also good for your bones, teeth and weight loss. Often people like eating cranberries by raw (or in the form of jam). Do you know that cranberry (and its juice) can prove to be a wizard for your skin and hair? Here we are telling you how you can get beautiful skin and hair from cranberry or karonde.
Enhanced hair growth- Cranberries include a vast amount of vitamin C and A, and both of these vitamins develop healthy hair. Cranberry juice or shampoo (if used for hair) can repair the hair follicles. Healthy hair follicles help in improving the growth of healthy hair. Apart from this, cranberries can make your hair look lustrous and treat split ends.
Say goodbye to dandruff with cranberry- Do you know what cranberries are known for? They are best known for their antiseptic and antifungal properties. Hence, they can treat your scalp issues like itching and dandruff with ease. When you use cranberry for your hair, it gives all the nutrients to your hair and effectively cleanses your scalp. Cranberries can also be applied topically to the scalp to treat dandruff. You can use cranberry shampoo, too, as they are widely available in the market.
Cranberry: a natural hair dye- Washing your hair with cranberries can give your hair a subtle and beautiful red tint. Do you already have red hair? Don't worry; as it can also be used to enhance the look. Cranberry will add beautiful colour to your hair temporarily without damaging your tresses.
Cranberry: A Superfood
Do you know that cranberries are beneficial for skin too? Using superfood cranberries can prove to be a boon for you. There are many benefits of eating cranberries. Besides, if you apply it directly on your skin, it will also prove to be very beneficial. By using cranberries directly, you can get beautiful and glowing skin.
Also Read: Make Your Own Aloe Vera Juice With These Simple Steps
If your face has deteriorated due to sunlight and pollution, then you should add cranberry juice to the gram flour and apply it on the tanned area for beautiful and shiny skin. Use it continuously for a few days for better results.
Pimples spoil the beauty of your skin and in such a situation, instead of buying its juice (from the market), make juice at home and apply it on the affected area. You will see the difference in a few days.
Antioxidant, antibacterial and anti-inflammatory properties are found in cranberries. If there are burning and itching sensations on your scalp, then cranberries will eradicate all your problems. It also makes your scalp healthy, as well as gives natural beauty to the hair.
Read More in Hair Care