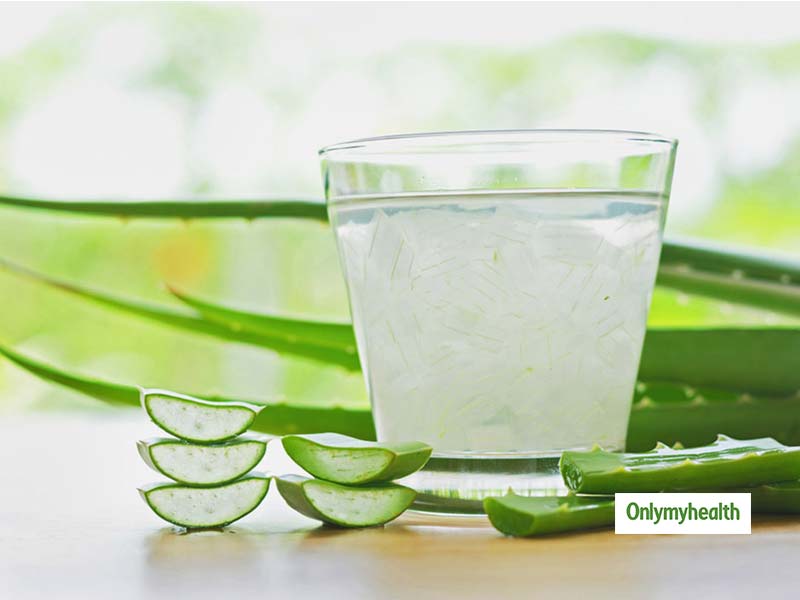 Aloe vera is a magical plant which can fight numerous ailments. It works wonders for your skin, hair, gut and many more. Aloe vera juice is the most common source to consume this amazing plant to avail its health benefits. Aloe vera juice can help you treat dehydration, constipation and many digestive issues. You can consume aloe vera juice on a regular basis without thinking about any side effects. Not just applying aloe vera juice on your skin will improve your skin health but consumption of aloe vera juice will also benefit your skin in many ways. Aloe vera juice is also loaded with vitamins and minerals. It will boost immunity, treat anemia and keep you hydrated. These reasons are quite enough to motivate you to consume aloe vera juice regularly. The good news is you can prepare your own fresh aloe vera juice which is completely natural and loaded with health benefits. Read on to know the easiest way to prepare aloe vera juice.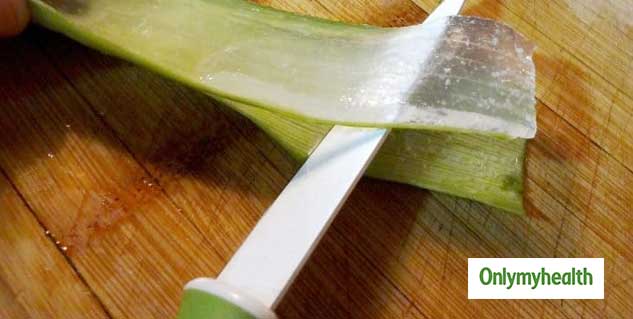 Take one large and fresh leaf of aloe vera.
Using a knife split the leaf from the center into two parts
Now with a spoon scoop out the gel from the leaf
Extract the gel properly from the leaf
Now transfer the gel into a bowel
Take the aloe vera gel and blend it well with some water
Your own fresh aloe vera gel is ready
How to consume it?
You can consume aloe vera juice directly or you can add flavours to it. You should consume only four tablespoons of aloe vera gel throughout the day. Do not over consume it.
Other variations of aloe vera juice
Aloe vera juice and orange juice
Take around 30 ml of aloe vera juice and mix it with around one cup of orange juice. Blend them well and consume the juice. You can also add one or two tablespoons of lemon juice according to your taste.
Aloe vera and honey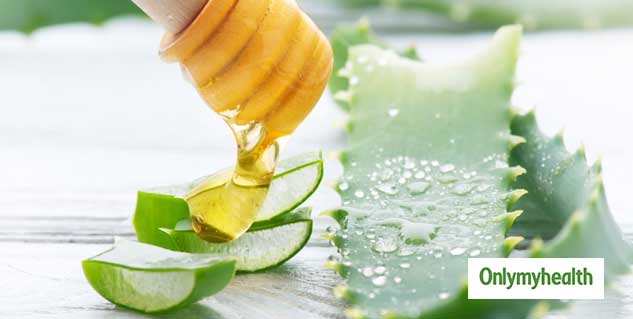 Take one cup of aloe vera gel and one cup of honey. Blend them well to make a good mixture. Now store it in a cool place. You can consume three tablespoons of this mixture throughout the day. Consume this mixture for 10 days regularly and then stop consuming it for 10 days and later repeat the process.
Also read: Onion Juice for Hair Growth: Simple Ways to Use
Aloe vera juice and other juice
You can also add other juice to it. You can mix alma juice or giloy juice to maximise its health benefits. Take one cup of aloe vera juice and one cup of some other juice. Mix them and consume every morning.
Read more articles on Home Remedies.