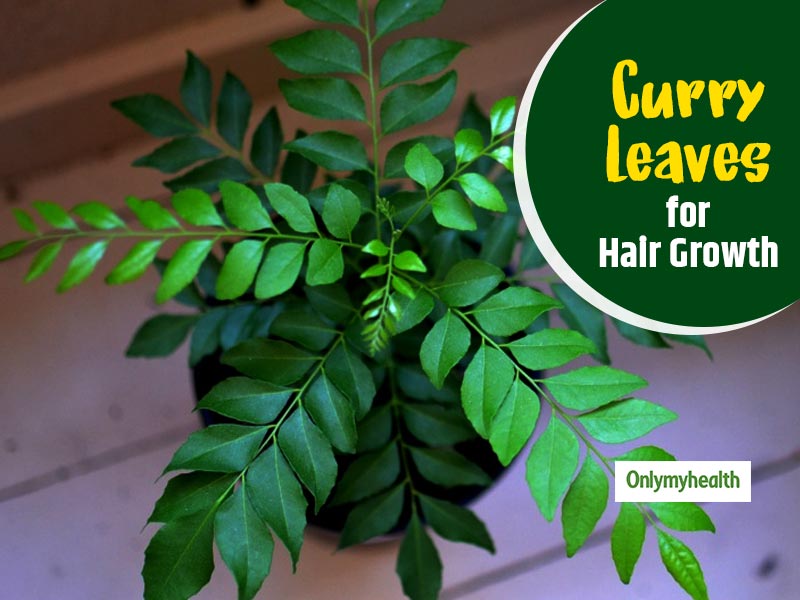 Curry leaves or kaddi patta is generally used to add extra flavours and aroma to the food. It has a strong taste which adds a very different taste to the food. Most people grow curry leaves at their home and they are easily available. You might be experimenting curry leaves in different food items but do you know it good for your hair as well? Curry leaves will provide you beauty benefits which will help you enhance your hair quality and length as well. Curry leaves are loaded with vitamin C, phosphorus, iron, calcium and nicotinic acid. Use of curry leaves for hair will provide you thick and lustrous hair. Hence, using this home remedy can have some great effects on hair. The best part, it is naturally available and also very light on the pocket.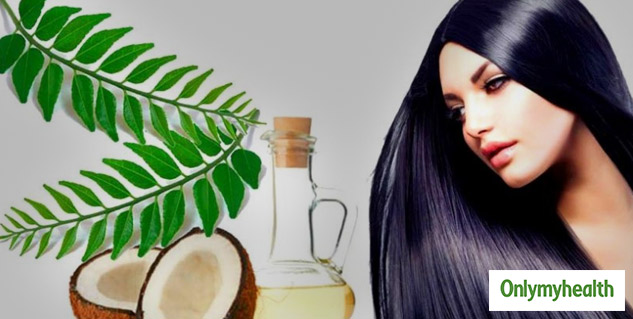 Also Read: Know Everything About Alopecia Areata By Dr Niranjana Raj
Curry leaves will help you fight hair fall as well. You can use curry leaves at your home and fight hair fall. Hair fall happens due to poor follicle health as it does not give a favourale enviorment for the hair to grow. Curry leaves will help you promote your follicle health which will provide a healthy environment for the hair to grow. The antioxidants present in curry leaves will moisturise the scalp and will help you get rid of dead skin cells. The amino acid in curry leaves will also provide strength to the follicles and provide them a healthy environment. In addition, curry leaves are a good source of proteins and beta-carotene which will reduce hair thinning.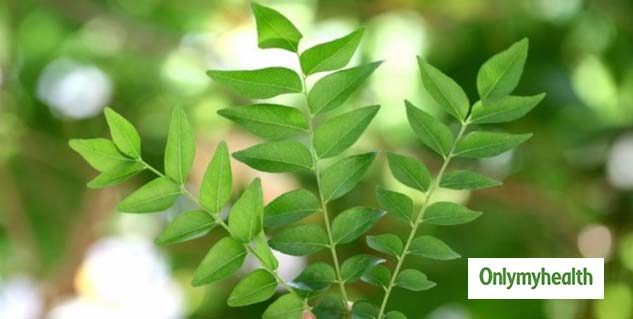 Curry leaves with coconut oil
You can prepare your own tonic to beat hair fall. Take 2-3 tablespoons of coconut oil and add a handful of curry leaves to it. Heat the mixture until you see black residue around the leaves. Once you see the black residue turn off the heat. Now allow the mixture to cool down. Once the mixture is cool enough, strain the mixture. Now massage this mixture on your scalp. Keep this for around 30 minutes and later wash it with your regular shampoo. Coconut oil is also good for your hair. When combined with curry leaves it will help you deal hair fall effectively.
Curry leaves mask
You can make a hair mask using curry leaves and curd. All you need is - a hand full of curry leaves and 3-4 tablespoons of yogurt. Blend curry leaves to make a thick paste. Add curd in between to make a thick paste. Mow massage this paste on your scalp and apply it to your hair as well. Make sure that you apply it properly from root to the tip of the hair. Now leave this for 30 minutes and later wash it with a shampoo. You can also use milk instead of curd. You can use this mask once a week for better results. It will improve your hair quality and will also prevent premature graying.
Also Read: Want To Grow Your Hair Faster? Here Are 12 Best Hair Oils for Faster Hair Growth
Curry leaves for frizz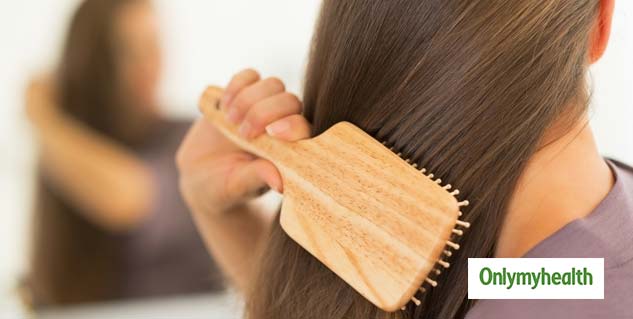 You can say goodbye to frizzy hair with the help of curry leaves. Now the stubborn frizz will no longer spoil your day. Take 15-20 curry leaves and boil them in two cups of water. Boil this mixture until the water reduces to half. When the water is little warm, rinse your hair with this water after you are done with your shampoo.
Read more articles on Hair Care