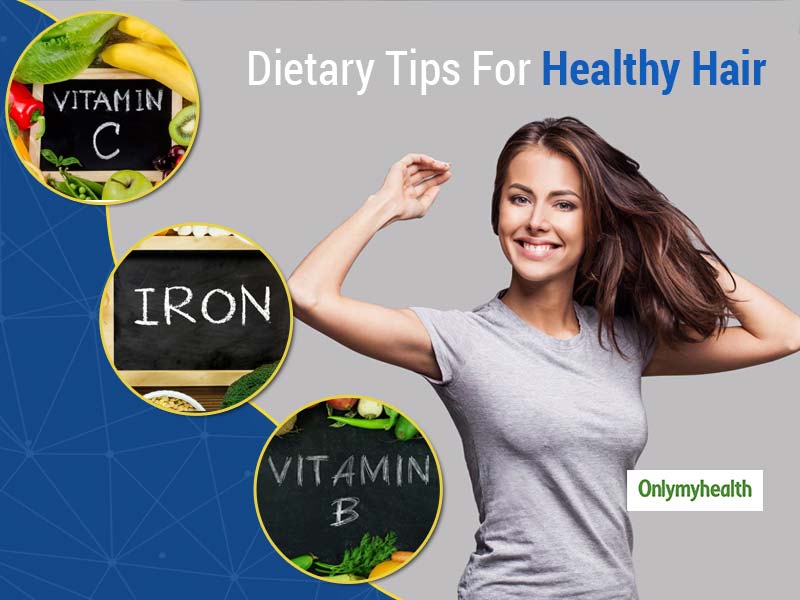 In Nutrition Week 2020, onlymyhealth has brought top nutrition experts on board to talk about diet and nutrition. We are determined to spread awareness amongst our readers about what is good for your health and what improvisation is needed. In this series, we asked Dr. Swati Bathwal, Dietitian and Diabetes Educator about what foods we need to boost our hair health. Hair fall is one of the common issues that women face the most. If you are also dealing with hair problems, this article is a must-read for you.
Vitamin B
Vitamin B is very important for hair health. This also contains Biotin which is a very very important vitamin for hair. It helps improve keratin infrastructure and keratin production which directly helps in improving the quality and texture if your hair. For most people who suffer from excessive hair fall, the root cause is reduced biotin intake.
Biotin absorption decreases during pregnancy or after delivery. This is why women suffer from prepartum or postpartum hair loss. If you are pregnant, you must consume biotin-rich foods like eggs, sunflower seeds, ragi, jowar, bajra(millet), etc. Alternatively, you can also have Biotin tablets of 2,500mg daily. According to Dr. Bathwal, biotin is the most essential nutrient for hair. It not only helps in controlling falling hair but also aids hair growth in some people.
Also Read: Include These 4 Food Items In Your Diet For a Glowing Skin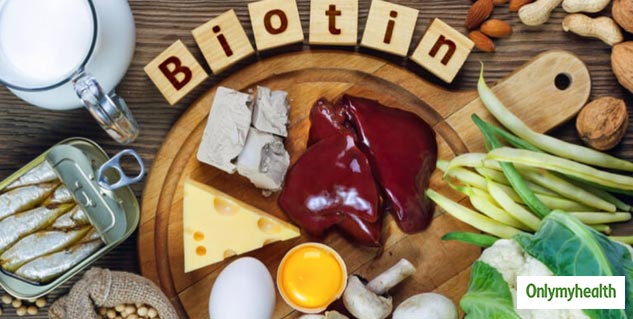 Vitamin C
The role of vitamin c is to produce collagen in the body. Collagen helps in managing the health, texture and shine of your hair. Regular intake of vitamin C not only helps get beautiful hair but it also boosts overall health. Vitamin C is high on antioxidants that provide enormous health benefits. While citrusy fruits like oranges and lemons are the best source of vitamin C, there are many other foods that have more vitamin C than orange like Amla or Indian gooseberry, coriander, mint, etc.
Garnish your dishes with some fresh coriander leaves and have a coriander or mint chutneys with your meal. There are many healthy chutney options you can try. For vitamin, C have coriander chutney, mint chutney or imli chutneys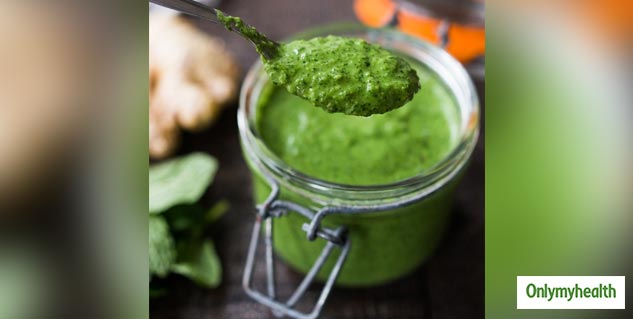 Iron
If you are upset about your hair not growing, let us tell you a secret mineral that would fasten your hair growth. Iron it is. Yes, consuming Iron is not only good for cardiovascular health but it is also good for boosting hair growth. Some people lose their hair due to iron deficiency. If you are facing the same, add iron-rich foods to your diet to help them grow thicker and faster. For non-vegetarian people, chicken is the best source of Iron. Whereas vegetarian people can suffice the iron requirement from lentils, chickpeas, beans like kidney beans, and many more foods.
Also Read: Apart From Fancy Hair Products, These 5 Exercise Types Can Help Make Your Hair Quality Better
Your hair does not only need the best hair care products but also the best nutrition. You must have a healthy and nutritious meal to secure overall health. It takes years to grow hair, does not let them break or fall in seconds. If you love your hair, start adding the above nutrients and foods to your plate.
Read More Articles in Hair Care