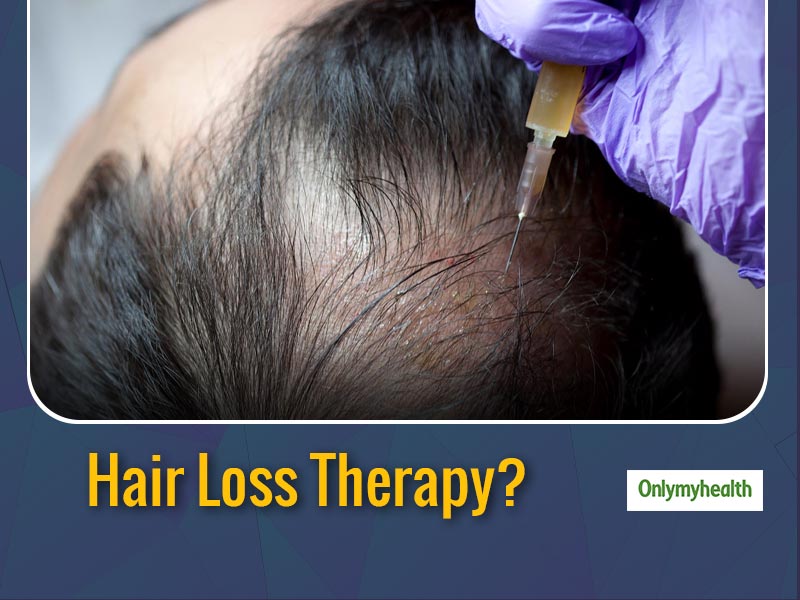 'Made In India' QR678 Therapy for hair loss to be 300% more effective than the Platelet-Rich Plasma (PRP) Therapy: Journal of Cosmetic Dermatology
QR 678, a patented treatment for hair regrowth therapy for men and women, has proven to be more effective than PRP as a hair loss treatment. This study was published in an iconic and much respected American Journal called the Journal of Cosmetic Dermatology. It showed that as compared to the Platelet Rich Plasma (PRP) therapy, QR 678 showed significant improvement in hair regrowth with almost 100% reduction in hair fall. Male pattern baldness, known as Androgenic Alopecia characterised by progressive hair loss in men growing at a rampant rate of 58% in males aged 30-50 years which initiated their urge to research and find a solution to this cosmetic issue leading to the invention of QR 678. The therapy curbs hair fall and increase the thickness, the number, and density of existing hair follicles, offering more excellent hair coverage to the ones with alopecia. The formulation has received patents in the United States and India.
A study published in the iconic Journal of Cosmetic Dermatology
The trial was a split head trial, comparing the PRP treatment efficacy with the QR678 treatments. While PRP is supposed to have growth factors for hair growth, the QR 678 treatment is a bioengineered, first in class hair therapy, with six hair growth factors and biomimetic peptides, administered to the scalp via mesotherapy. With Alopecia and hair loss becoming more and more common and affecting more than 40% males and 30% Females over the age of 30 globally, having a new generation, proven therapy is essential for the world. More than 12000 patients have already experienced incredible results with the QR 678 treatment, which has the USA and an Indian patent and is now being exported to multiple countries from India.
Also Read: Hairstyle Hack: A Flat Hair Straightener Can Help You Get The Perfect Beach Waves. Follow These Steps
Researchers on hair loss therapy
Dr.Debraj Shome, Cosmetic Surgeon and Director, at The Esthetic Clinics, said, "The hair-regrowth treatments available currently have many limitations; they cannot revive hair beyond a certain stage. QR678 is a process where growth factors are injected in the hair follicles. QR678 is a non-surgical, pain-free and non-invasive procedure for the hair regrowth treatment which has shown outstanding results in over 10,000 patients."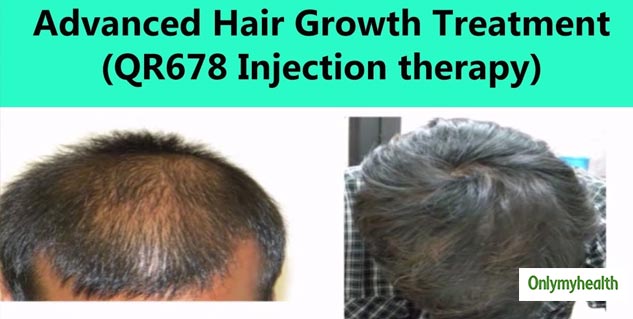 Practising from the Esthetics Clinics, Dr Shome says that, "from my experience as a cosmetic surgeon dealing with hair loss patients daily the treatment has responded very well, especially in India. QR 678 has had a success rate of 90% in India, and this is the highest success rate achieved by any hair fall treatment in the shortest treatment time of 6-8 sessions."
Comparing the two treatments in question, Dr Rinky Kapoor partner to Dr Shome and one of leading Dermatologists in India adds, "PRP is used by all Dermatologists and plastic surgeons for hair growth. PRP involves extracting platelets from human blood and injecting it into the scalp to cause hair growth. That is why we conducted a comparative trial between the QR678 and PRP treatments and no surprises that the QR678 treatment caused almost 300% better results than the PRP".
Conclusion
The acceptance of the Journal of Cosmetic Dermatology of the QR678 hair growth treatment will change the execution and delivery of hair loss treatment, as dermatologists rampantly and randomly used PRP, plastic surgeons and cosmetic surgeons alike, in India and globally. India, through the 'Made in India' top-class hair innovation the QR678, may have pioneered a way forward for cosmetology at an international level.
Read more articles on Hair Care