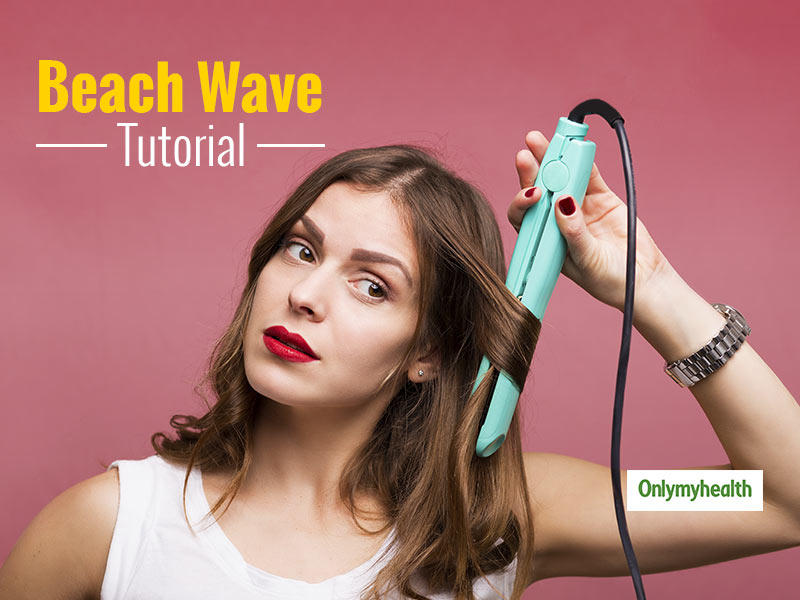 Who says that we can only get the desired hairstyle at expensive salons? Times before COVID-19 pandemic hit, we could visit a salon any time of the day. One had not to think twice but make an appointment just for basic hair setting too. With lockdown over, and even salons open, there is still hesitance in people to visit salons. The result for this is that the girls are letting their hair down and actually learning some salon-like hairstyles at home so that they can slay in style without exposing themselves to the dangerous virus.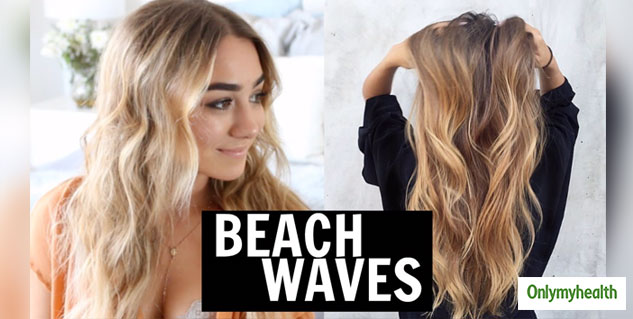 Also Read: Bursting 5 Curly Hair Myths That Might Be Damaging Your Hair
Beach Waves At Home
Even though we cannot go to the beach that easily, owing to safety reasons, but why not learn how to make those beach waves hairstyle at home? But what do you think we will need for that? A curler is what comes to the mind, but the same hairstyle can be done easily at the comfort of your home with your basic flat hair straightener too!
Here's how you can make beach waves at home with a hair straightener:
Wash your hair with a mild shampoo so that the hair is fresh and not sticky. Also, do not forget to apply a conditioner and a serum.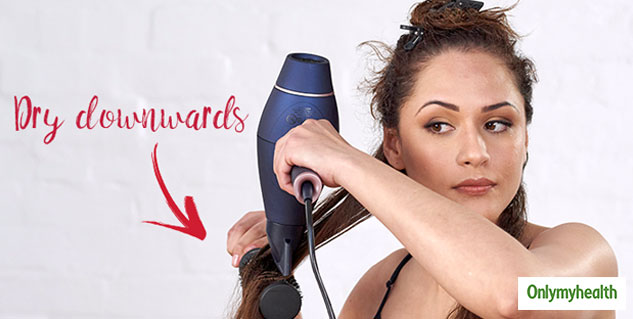 Blow-dry the hair properly so that it is not damp. Before you start with applying heat on your hair, do not forget to spray on some heat resistant spray or serum and then only proceed.
Have a lot of clips handy and start with parting your hair into different sections and clip so that you know which section of hair you want to work on first.
Always start with the inner/bottom section of the hair. Take a thin section and then make 's' shapes with the hair in between the straightener.
As you go on each section, tap the straightener. You will see a wave-like effect on the section.
Start from the inner section of the hair, going up to the top of the head.
Once done, move your fingers through your manes, while spraying on setting spray for the curls to stay.
For a little extra texture, you can apply some mousse too.
Using heating appliances can get a little heavy on the hair. The hair may look lovely at that moment but subjecting the hair to even a little heat can lead to severe damage to your natural hair. Hence, these care tips can come in handy for those who use head appliances like hair straighteners and dryers regularly:
Before using any of these products, do not forget to moisturise your hair. Apply conditioners, serum and heat protectant sprays.
Never use a hot hair straightener on extraordinarily wet or damp hair. The hair should be at least 50 to 70 per cent dry else the damage can be irreversible.
Before using a hair straightener, use a hairdryer as it straightens the hair slightly before you finally use the hair straightener.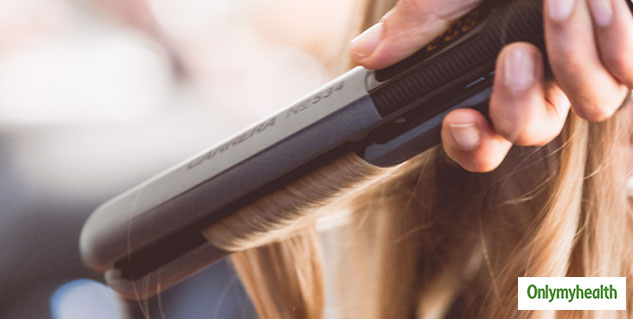 Also Read: DIY Hair Detox Treatment: Get Rid Of Rough, Damaged And Weak Hair With Detoxification
For the hair straightener, start with medium heat first and then go on to the high power. This range of setting can help protect the hair cuticles.
Use hair straighteners with ceramic plating as it causes less to nil damage to the hair.
Last but the most important is to keep your hair styling products clean as you will be moving the same on your hair.
Read more articles on Haircare