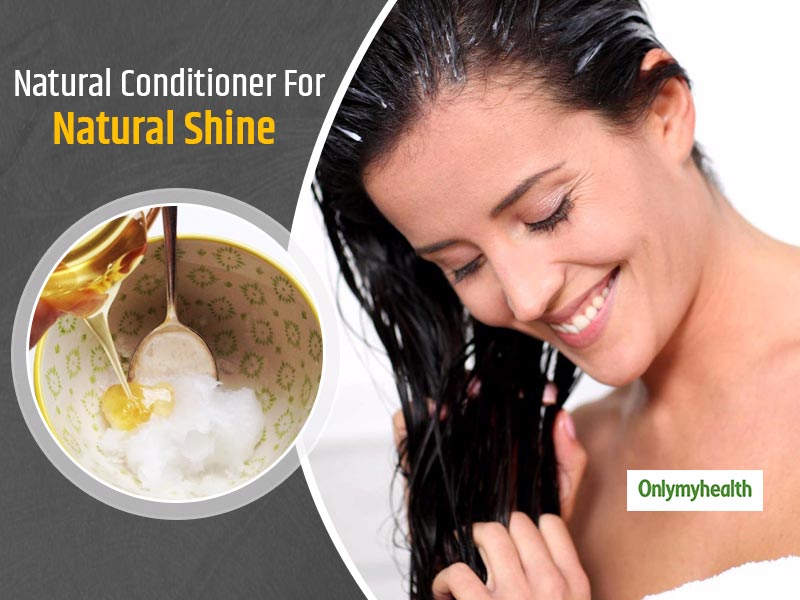 Monsoon is near and we cannot wait to get fully drenched in the cool rain showers, right? But, wait. What about hair? They generally get dry and greasy in the monsoon season even if you don't get them wet in the rain. Hair fall, itchy scalp, dandruff and also scalp acne become very common. To rule out these problems, your hair and scalp need to be nicely nourished. Many people think hair conditioners are needed only in the dry season, which is not true. Your hair always needs nourishment irrespective of the season. Now that you have understood the importance of hair conditioners, let us shed some light on natural hair conditioners. There are a lot of kitchen ingredients that apart from culinary, can be put to use in myriad other ways, haircare being one of them.
Natural hair conditioners
Natural ingredients are the best hair conditioners. You must be buying conditioners or different brands without looking at their ingredients list. If you check the list, you would find that these contain chemicals that harm the hair in the long run. The ones with all-natural formula can burn a hole in your pocket. So, what is the solution? The answer is- homemade hair conditioners with common ingredients.
3 Homemade Conditioners for Softer and Shinier Hair
Here are three homemade hair conditioners that can give life to your tresses and ward off haircare problems.
1- Egg and Yogurt hair conditioner
You can make a natural conditioner at home with yoghurt and eggs, which will help bring back the lost shine of your hair and will also remove your hair problems. This conditioner gives protein to damaged hair and balances the pH level of the hair. All you need are- curd and egg.
Also Read: Tips To Relieve Scalp Itchiness In Monsoon
Method:
In a bowl, add 3 teaspoons of curd or yoghurt and 1 whole egg.
You can increase or decrease the amount as per your hair length.
Mix them well.
Now you can use it as a conditioner. This is good for Split Ends.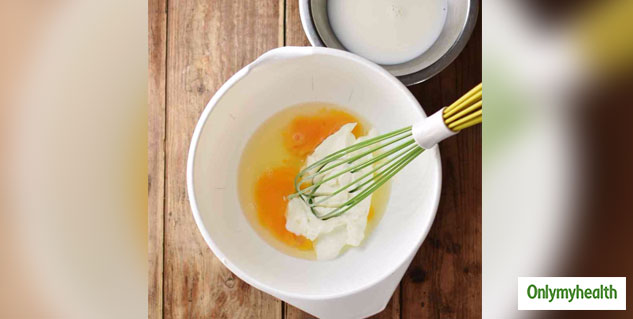 Attempt this haircare quiz to boost your knowledge about hair health in monsoon.
2- Aloe Vera and Shea Butter Hair Conditioner
A condition made of aloe vera and shea butter will make your hair soft and shiny. It will also relieve you from the problem of dandruff and nourish your hair and keep them healthy.
You need: 2 spoon aloe vera gel and 1 teaspoon Shea Butter
Add Shea Butter and Aloe Vera Gel to a bowl and mix them well.
You may also add 2 drops of essential oil like tea tree oil to cater to hair problems.
Keep it aside for half an hour and then use it.
This will give moisture to your hair and make the hair soft and get rid of wavy hair.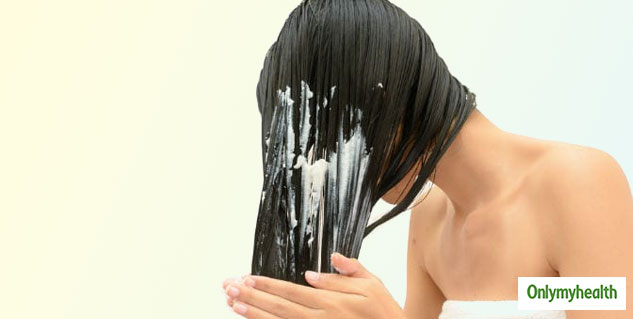 3- Apple Cider Vinegar
Apple cider vinegar will reduce the conditioner on your hair. You can use apple cider vinegar as a conditioner after washing your hair. This will keep your hair shiny. All you have to do is add one teaspoon of Apple Cider Vinegar to one cup of water. If you want, you can also add lavender essential oil to it. Now you can apply this mixture in your hair.
These three homemade hair conditioners help reduce and treat your hair problems. It is also a good alternative to expensive chemical conditioners.
Read More Articles in Hair Care