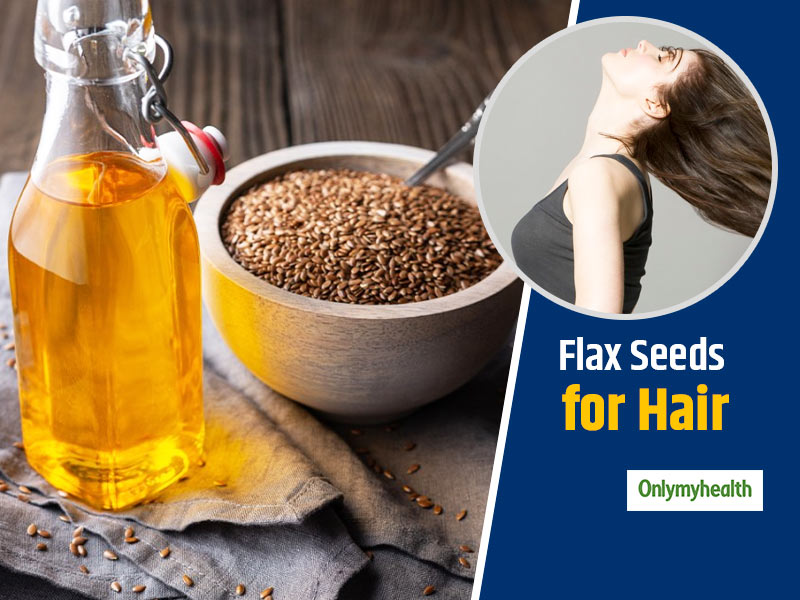 Do you know the benefits of eating flax seeds for hair? Learn to use flax seeds on hair topically for strong and shiny hair.
Flax seeds offer a wide range of health benefits that are known to one and all, right? From weight loss to cholesterol control to blood pressure regulation, there is so much to say in terms of the health benefits of flax seeds but let us talk about haircare benefits of flax seeds. Well, you might be surprised to know but apart from eating, we can also apply flax seeds on our hair! Just like a regular hair mask or hair pack. If you are wondering how is this possible, let us tell you some ways to apply flax seeds on hair and regain hair strength.
An Overview of Flax Seeds Nutrition
Do you know why flax seeds are called a superfood? It is because of their diverse nutrient profile. These tiny brown seeds are rich in:
Omega-3 fatty acids
Fibre
Antioxidants
B Vitamins
Cancer-fighting lignans
These are all essential nutrients that are responsible for the myriad benefits flax seeds offer. From weight loss to blood pressure control to cholesterol reduction, the list of health benefits is endless.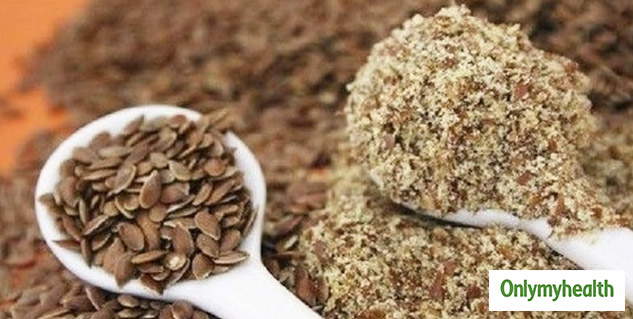 Also Read: 4 Convincing Reasons To Make Ghee A Part Of Your Hair Care Routine
Flax Seeds and Hair
Apart from benefiting health and fighting several diseases, flax seeds are now becoming popular as a beauty ingredient. Applying grounded flax seeds paste on hair and scalp is shown to amazingly transform our hair from rough to smooth and weak to strong. The proofs are limited but sufficient to push us to try this hack. Flax seeds have:
Omega-3 fatty acids to promote hair growth.
B Vitamins to strengthen the hair and improve hair health.
Vitamin E to fight free radical damage and prevent hair loss. Vitamin E also boosts blood circulation in the scalp for hair growth to make your hair grow longer, stronger, smoother and shinier.
How to use flax seeds for hair?
There are numerous ways to include flax seeds in your hair care regimen. Here are some tips:
Flaxseed Oil: This is easily available in the market and can be used as a hair gel or hair mask. Just like how you massage your hair with coconut oil or almond oil or any other hair oil, gently massage flaxseed oil in your scalp. Leave it for 15-20 minutes and then wash your hair with a herbal shampoo.
You can also use flaxseed oil as a conditioner or pre-conditioning oil. If you have rough hair, use this oil as a leave-in conditioner after shampooing. If not, apply some oil on your hair after shampoo, rinse it and then use conditioner to smoothen the tresses.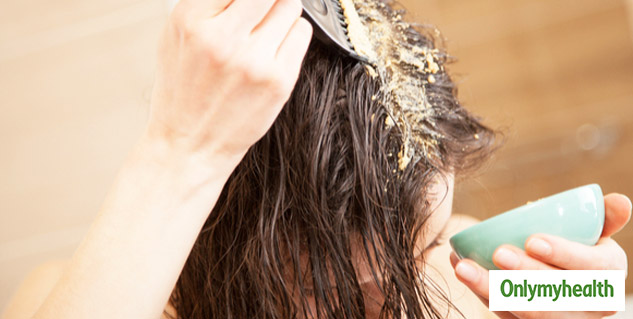 Make flax seeds hair mask: Just coarsely grind flax seeds and transfer into a bowl. Add curd, a bit of honey and lemon juice for a paste-like consistency. Mask your hair with this hair pack for 30-45 minutes and then wash it off. Doing this weekly would make your hair soft and shiny within a few weeks.
Along with the topical application, don't forget the oral consumption of flax seeds. Eat a handful daily or add them in your smoothies, shakes and salads. This not only increases the taste but also the nutrition value of the food.
Read More Articles in Hair Care