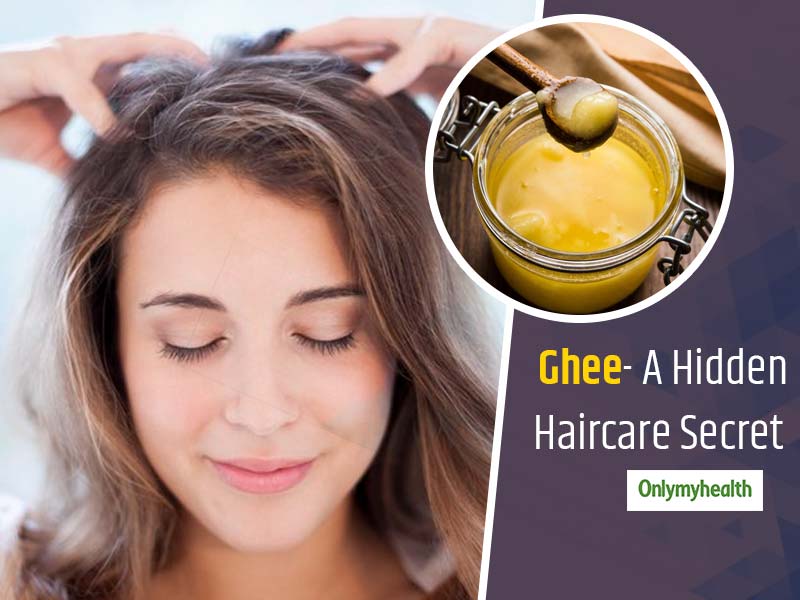 You eat ghee or not, feed some to your hair and scalp. It works great for hair rejuvenation and treating different hair issues.
Have you ever applied ghee on your hair or ever thought of doing so? Many may go 'eww' upon reading this as you don't know what wonders can ghee or clarified butter can do to your hair. You might not want to add this fat to your food(to not get fat) but you would want to add ghee to your hair after reading this article, we bet! Let's not create more suspense and dive into the article to know what makes ghee great for your hair.
1. Grow long hair
Massaging ghee in your scalp once or twice a week can give a boost to hair growth. After all, who doesn't love long and strong tresses? Forget fancy oils and try desi ghee to make your hair grow faster. While massaging your scalp increases blood circulation, massaging ghee in your head makes the essential nutrient penetrate into the scalp and boost hair growth.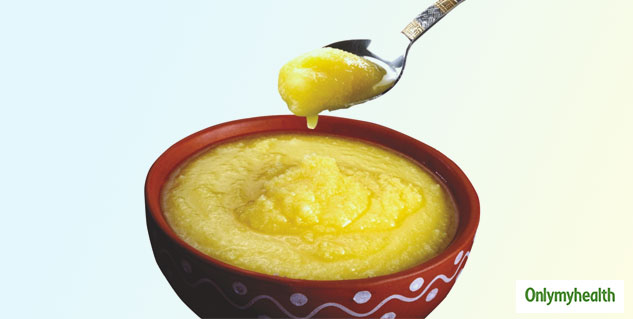 2. Knock out dandruff
If you are victimized by dandruff and hair fall, ghee can handle all these for you. Clarified butter is high in antioxidants(that many people don't know of) which minimizes hair damage due to infections or free radicals. It secures hair health to eliminate all kinds of hair problems be dandruff, dryness, itchy, flaky scalp, etc. Here is a remedial solution:
Mix two tablespoons of ghee with 1 teaspoon lemon juice and 1 teaspoon almond oil or olive oil.
Massage your scalp and hair with this oil mixture once or twice in a week depending upon the dryness of your scalp.
For extremely dry scalp, apply twice a week.
For normal scalp use once every week.
For oily scalp with dandruff issues, use once in two weeks.
3. Scalp nourishment
People often forget that scalp nourishment is an important part of haircare. Basically, it is the only important part that takes care of all your hair health-related stuff. Surprisingly, no other oil is as nourishing as ghee! It has high omega fatty acids along with Vitamin A, D, carotenoids and conjugated linoleic acid to provide nutrients to the scalp.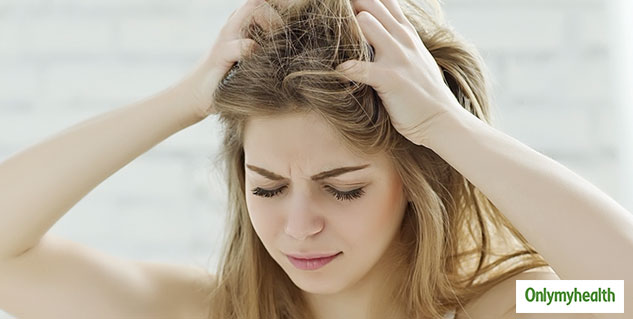 Ghee is comparatively thicker and stickier than any other oil but in the end, it is worth it if it nourishes your scalp and promotes healthy hair growth.
Also Read: Want Glossy Hair? Here Are Some Secret Haircare Tips To Get Naturally Shiny Locks
4. Ghee increases the shine and softness of hair
If you crave for silkier and shinier hair, you must give ghee massage to your hair. It helps in restoring the natural shine of the hair by nourishing each follicle. The quality of your hair depends on the hair follicles and ghee makes sure that the follicles get the needful nourishment for hair repairment. Ghee provides deep hair conditioning benefits to revive hair and restore shine and softness.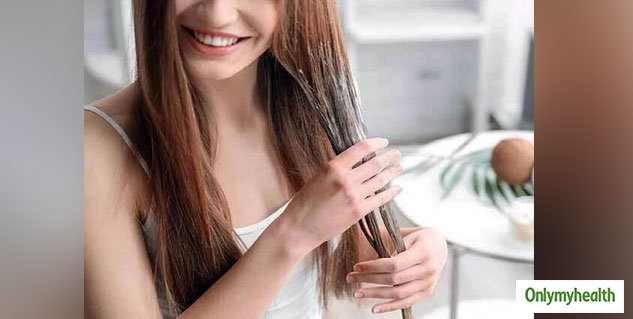 In a bowl, take 4-5 teaspoons of ghee.
To this, add 1 teaspoon aloe vera gel and 1 teaspoon olive oil. Mix all of them well.
Now massage this to your scalp and hair ends.
Keep this for at least 1-2 hours to allows the oil seep into the scalp.
Shampoo your hair.
If possible, keep this overnight for additional benefits.
Read More Articles in Hair Care