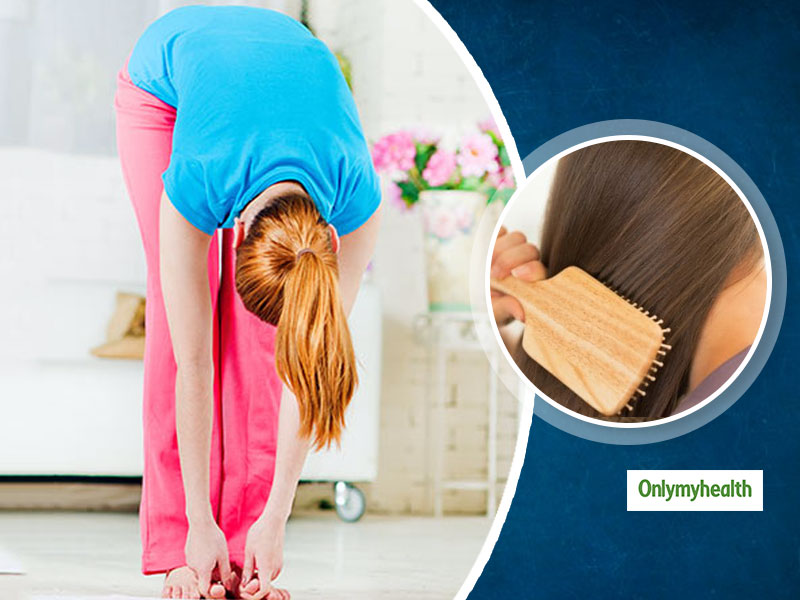 Haircare is a tricky task as there is no universal remedy that works for all. Try these exercises to get lush hair.
Women having naturally lush hair are god's favourite child, agree? Naturally lush and glossy hair is dreamy and difficult to achieve. If you also wish to see your hair thick, shiny and lush, only hair care products are not enough. You also need to modify your diet and add hair-healthy foods. Another aid for lush hair is exercising. Yes, there are some exercises that promote lush hair, check them out.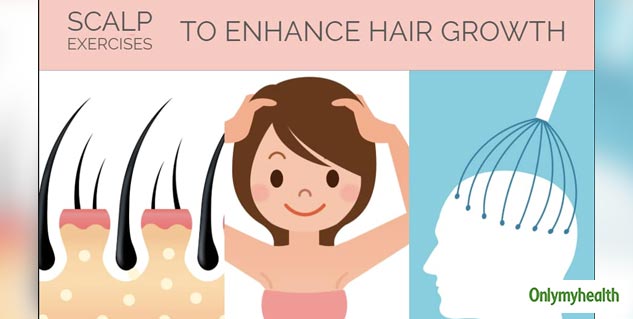 Scalp Exercises
Just like how warm-up exercises are important before a vigorous workout, scalp warming exercises prepare the scalp for hair growth. It increases blood circulation to strengthen hair from roots.
Massage your scalp gently with your fingertips.
Just rub your fingers on the scalp in a circular motion.
Do this for 10 minutes daily.
Also Read: Festive Haircare Tips: Prep Your Hair For The Festive Season With Soft and Healthy Tresses
Alternatives to this that doesn't involve fingers are:
Lifting the eyebrows to maximum high for two minutes and do this at least 10 times a day.
Do scalp stretching by stretching the skin of your forehead in the downward direction. This increases blood circulation and relieves muscle tension. This is also a great stress-buster exercise.
Head Massage
Or what we fondly call 'Champi' is a noted solution to get lush hair. This is an ancient practice that is also mentioned in Ayurveda. Many of us may not know the significance of a head massage. It is done to activate acupressure points on the head that are also known as 'Marma Points'.
You can do this with just fingers or massage oil following the same technique.
Massage the scalp gently with fingers for a couple of minutes.
After that, put pressure on your temples using the heels of hands and make circular motions.
Now, come to the neck and gently massage your neck and shoulders.
Massage the back of your head with your thumbs and put pressure on the point where skull and spine meet.
This exercise not only helps in getting lush hair but it also alleviates stress and anxiety by calming down the muscles.
Neck Exercises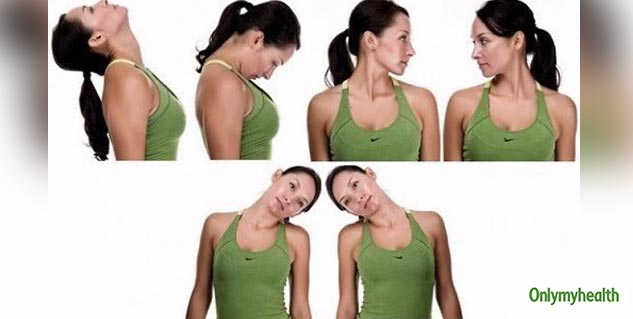 Yes, exercising the neck is also beneficial for hair growth. The simple neck exercises have outstanding haircare benefits. Sit or stand straight and tilt your head forward. Try to touch your chest with your chin. Now, move the head backward as much as you can without stressing the muscles. Now, tilt your head sideways to right and left. This stretching exercise releases muscle strain, promote hair growth and repair damaged hair.
Yoga Asana
Certain yoga poses can make your dream of lush hair come true. Here are two of them:
Standing Forward Fold Pose or Uttanasana
Stand straight and stretch your hands upwards.
Now, slowly bend your upper body down without bending the knees.
Try to touch your feet.
This enhances blood circulation in the scalp.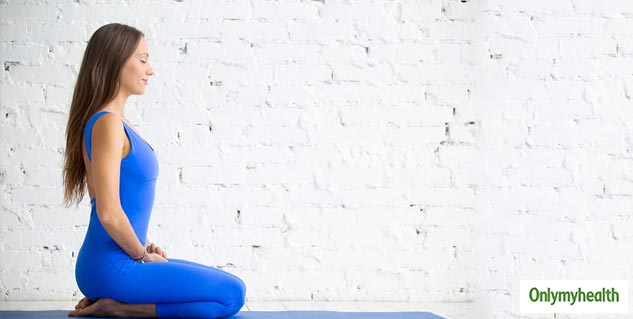 Also Read: Losing Hair Life Never Before? These 4 Hair Loss Treatments Can Help
Diamond Pose or Vajrasana
This asana is practiced after having meals.
Sit in the position with your legs folded inwards and the heels touching the hips.
Place hands on thighs and stay in this position for as long as you can.
Hence, living a healthy lifestyle is essential for a healthy lifestyle. So, don't think that only exercising can make you look slim but also make beautiful, overall.
Read more articles on Haircare