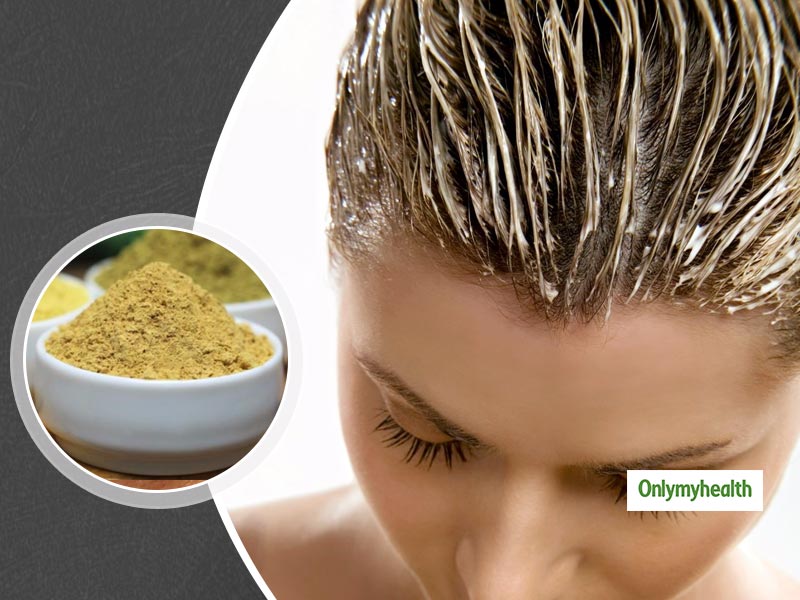 Can there anything be better than mother nature? It has so many wonderful things for health, wellness and grooming. Fuller's Earth aka Multani Mitti is one such wonder ingredient that makes our skin glow and hair shine. While most people know Multani mitti as a skincare product, it also helps in hair care. Not only it helps in detoxifying the scalp to ward off dandruff and fungal infections but also treats oily scalp problems. In short, fuller's earth is the one-stop solution for both skin and hair problems.
How does fuller's earth or multani mitti helps in haircare?
You might be wondering how multani mitti addresses hair problems, here is the answer. We have listed down the haircare benefits of multani mitti to help you understand its efficacy.
Scalp detoxification
Multani mitti helps in detoxifying your scalp as it is a great detoxification agent. It helps remove all the toxic substances that come in contact with your hair and scalp which mainly includes dirt and pollutants. You can also use homemade scalp scubs for detoxification.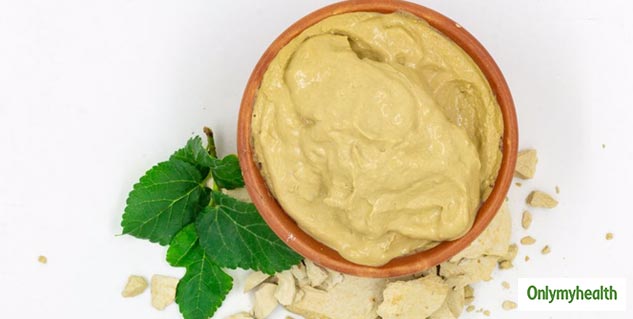 Absorb excess oil from the scalp
Multani mitti is an enchantment for oily scalp. Multani mitti contains minerals that act as oil control for the scalp. These absorb excess oil and help in regulating sebum secretion in the scalp to get rid of oily scalp and hair problems.
Also Read: These 5 Things Unknowingly Lead To Hair Loss. Stop Before It Is Too Late
Control overactive oil gland
Multani mitti helps in keeping your hair and scalp hydrated. This prevents your scalp from becoming dehydrated and prevents the excess release of oil. You can get rid of the oily scalp by applying multani mitti hair pack 2 times a week.
Avoid dandruff and fungal hair infections
Multani mitti helps in removing dandruff problem from your hair. In addition, Multani soils have anti-inflammatory and anti-bacterial properties, which protect the hair from dandruff and fungal infections.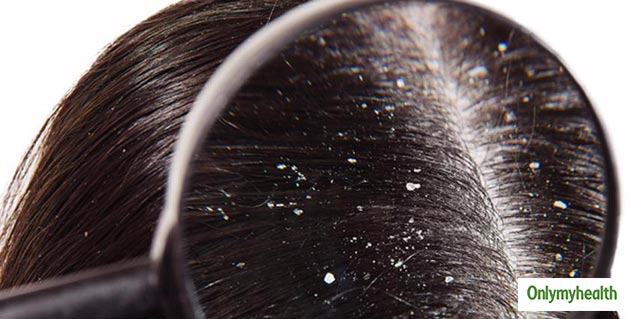 Promotes healthy and shiny hair
If you apply multani mitti hair pack or fuller's earth hair mask to your hair, it can make your hair healthy and shiny. Apply this pack in your hair and scalp for 20 minutes and then wash the hair with a mild shampoo.
lso Read: Follow These Tips to Manage Hair Fall Dandruff
Multani Mitti Hair Pack for Oily Scalp Treatment
Here is an easy recipe to make fuller's earth hair mask. Applying this on your hair helps them regain their lost shine and health.
All you need is:
Multani mitti powder
Ritha Powder
Water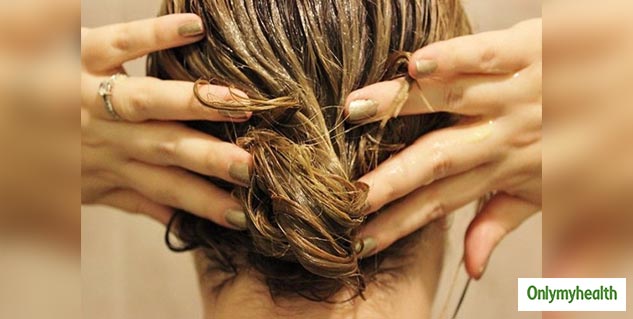 Method:
Take a bowl and soak 2 or 3 tablespoons of multani mitti in half a cup of water for 3-4 hours.
Now, add 2 teaspoons of Ritha powder to the soaked multani mitti and mix it well. You may add a little water to get a paste-like consistency.
Now leave it aside for an hour or half.
After this, apply this paste on your scalp and hair like a hair pack.
Keep this for 20 minutes and then wash your hair with a herbal hair cleanser.
Do this 2 or 3 times a week for better results.
Both multani mitti and ritha are excellent materials for getting rid of dirt and grease accumulated in scalp. This hair pack helps in getting rid of excess oil along with the mild detergent properties of Reetha.
Read More Articles in Hair Care