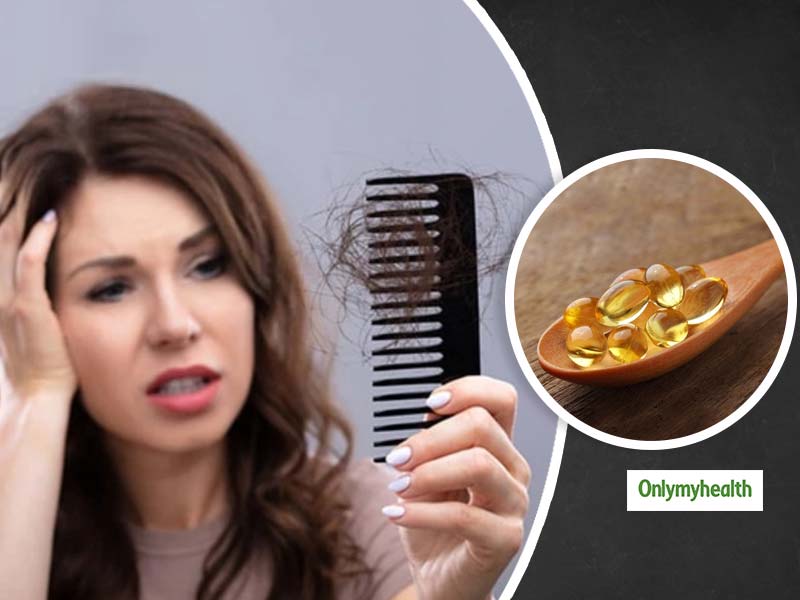 We acknowledge fish oil as a dietary supplement to boost overall health as it is rich in omega-3 fatty acids. These are known to regulate a lot of body functions to ensure good health. This is why it is believed to positively influence hair health as well. Many researchers have advocated fish oil as haircare food for it boosts hair health by nourishing hair follicles, promoting hair growth and boosting hair strength. This makes fish oil a potent supplement for haircare. Learn its benefits and uses in this article.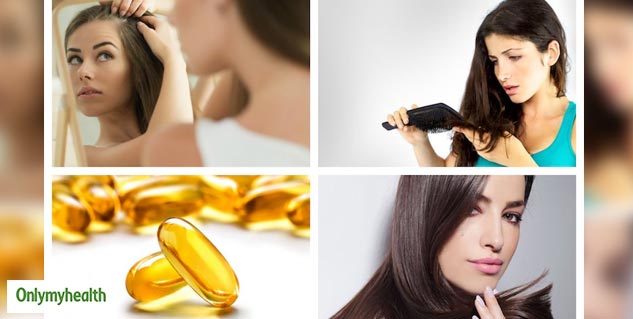 Fish Oil Benefits for hair
Here are some noted haircare benefits of fish oil for your read:
Omega-3 fatty acids in fish oil are believed to increase the anagen phase that increases hair growth by prolonging the life period of the hair shaft.
The antibacterial properties of fish oil help in improving the scalp health by keeping the bacteria and infections like scalp dermatitis at bay.
Fish oil prevents heat damage and aging problems such as hair graying.
It reduces hair damage due to oxidative stress.
Fish oil reduces hair loss by reducing the telogen phase which causes shedding of hair.
Omega-3 fatty acids inhibit the hormone that triggers hair loss.
It possesses anti-inflammatory properties to boost hair strength and increase hair volume.
It also controls the release of sebum for oil balance in the scalp.
Fish oil helps in hair thinning.
Also Read: Amla For Hair Fall: Know Different Ways To Use This Natural Remedy For Stopping Hair Fall
Tips To Use Fish Oil for Haircare
Consuming fish oil capsules is easy but applying it topically on your hair may not be as great due to its unpleasant odor. Nevertheless, here are some tips to use fish oil for your hair woes.
1. Add to your diet
The best source of dietary fish oil are fishes like salmon, tuna, sardines, and mackerel. These have omega-3 and protein. While omega-3 fatty acids improve overall hair health, protein strengthens hair from the roots. Eat fishes or add fish oil to your diet. You can add fish oil to your smoothies, shakes and any food item that you want. If you are a new fish oil consumer, test for fish oil allergy before consumption to prevent side-effects.
2. Fish Oil Supplements
Another way to have fish oil nutrition is by taking fish oil supplements. Fish oil capsules and fish oil concentrate are two popular forms. You can consider these but ask your doctor for the recommended dosage and follow that.
3. Fish Oil Hair Mask
Vegetarian people may hesitate to consume fish oil. For them, we have the option of a fish oil hair mask. You need to bear with its odor though, it produces great results. For fish oil hair mask:
In a bowl, mix olive oil and fish oil in a 2:1 ratio.
Apply this on your hair and scalp and keep it for 30 to 45 minutes.
Shampoo your hair.
Do this once or twice a week and you will see positive results within 3-4 weeks.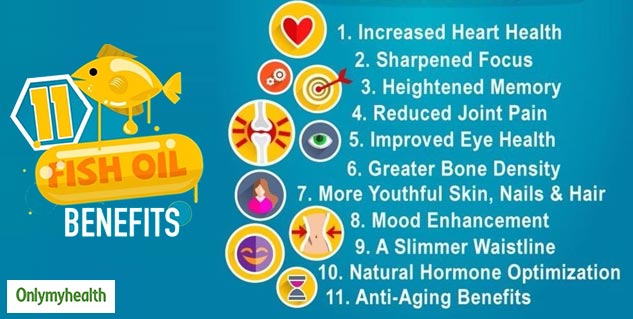 Also Read: 4 Convincing Reasons To Make Ghee A Part Of Your Hair Care Routine
Are there any side-effects of fish oil supplements? Fish oil supplements are safe but some people may be allergic to it. They may experience these symptoms- headache, nausea, bad breath, indigestion, diarrhea, skin rashes, etc.
Read more articles on Haircare