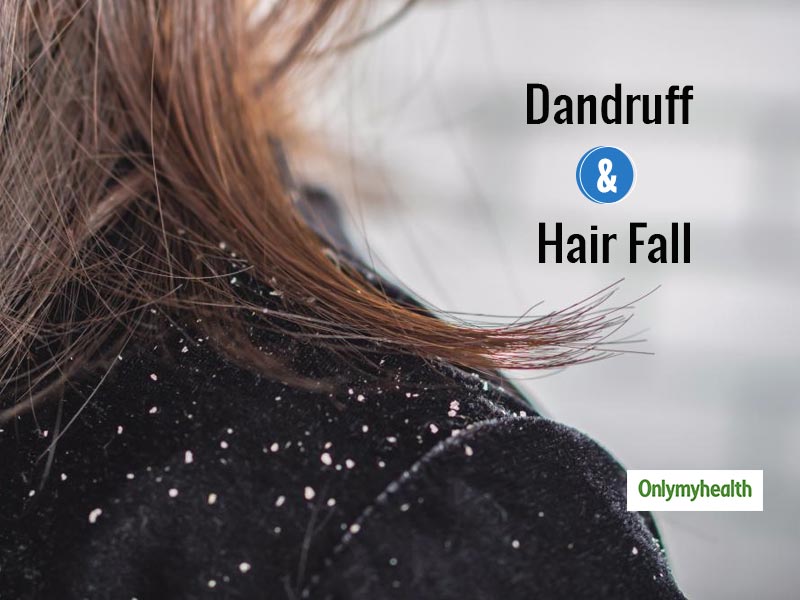 Many of you might not know that dandruff is a potential trigger for hair loss. If a person has dandruff for long, chances are that he/she may also experience hair loss. Many people complain of hair loss due to dandruff. And they often get confused about whether to get treated for dandruff or hair loss in such situations. Well, dandruff directly doesn't cause hair fall. Certain factors trigger hair loss. For example, dandruff causes flaky and itchy scalp which causes scratching. This may cause damage to hair follicles, weaken them from roots and lead to hair fall.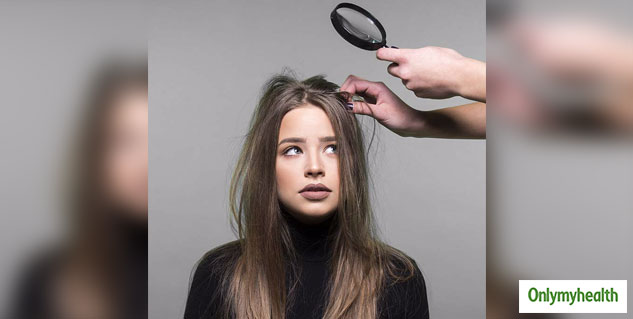 The main culprit is itching. The more you scratch your scalp out of itchiness, the weaker your follicles may become and the higher is hair loss problem. The first step should be finding the root cause of dandruff after which you can proceed with the treatments. From overwashing your hair to using the wrong products, there are several causes of dandruff. But sometimes, this could be due to underlying scalp skin conditions such as:
Seborrheic dermatitis: a skin condition that causes white or yellow skin flakes.
Contact dermatitis: This condition is caused due to sensitivity to a certain component in the hair products.
Malassezia: It is a fungus found on the scalp which causes extra skin cells to grow. When these cells die, the case dandruff.
Also Read: Amla For Hair Fall: Know Different Ways To Use This Natural Remedy For Stopping Hair Fall
Here are some tips to manage hair loss from dandruff.
Use a medicated shampoo
The first thing you should do is switch to a medicated shampoo that is specifically for dandruff. A good anti-dandruff shampoo contains- salicylic acid, pyrinthione zinc, selenium sulfide and ketoconazole. If you have mild dandruff, using a medicated shampoo for 3-4 weeks only would eradicate the problem.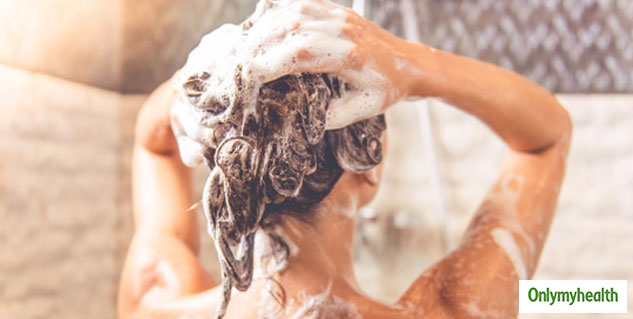 Avoid irritating hair products
Having said that using medicated shampoo is best, you must also check for irritants in your hair products. Artificial fragrances, chemicals and preservatives can irritate the skin and cause dermatitis. You must check for these harmful ingredients on the label:
Bleach
Formaldehyde
Artificial fragrance
Detergents
Hair fall in men common. Watch this video for tips to control hairfall in men:
Oil your scalp
Mostly, dandruff is caused due to dryness. To combat dandruff, first, you need to combat dryness. You need to hydrate and condition your scalp to get rid of dandruff. The best way to deal with this is by oiling the scalp with coconut oil. Why coconut oil? Because coconut oil has antifungal properties which would help in preventing fungal scalp infection. However, people with seborrheic dermatitis should not do this.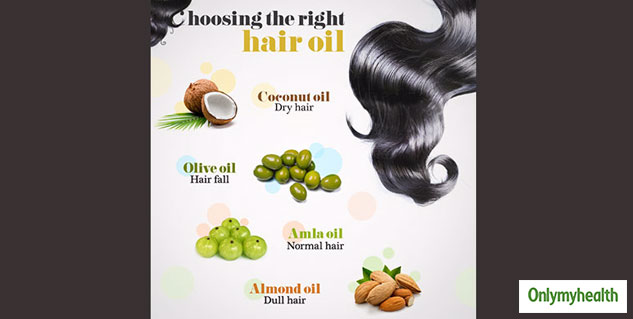 Sit in the sun
Lack of vitamin D is also a potential cause of dandruff. Taking morning or evening sunlight can be good for your overall health. However, make sure to apply sunscreen on the exposed skin like face and hands to prevent tanning.
Also Read: This Monsoon, Try DIY Hair Conditioners To Restore Shine and Haircare Knowledge with Quiz
Stay away from stress
Stress is your health's greatest enemy. Not only it affects mental health but also causes various other problems including dandruff and hair loss. Stress weakens immunity which indirectly triggers dandruff and hair fall. Do not take unnecessary stress and practice meditation and yoga to combat stress.
Read more articles on Hair Care