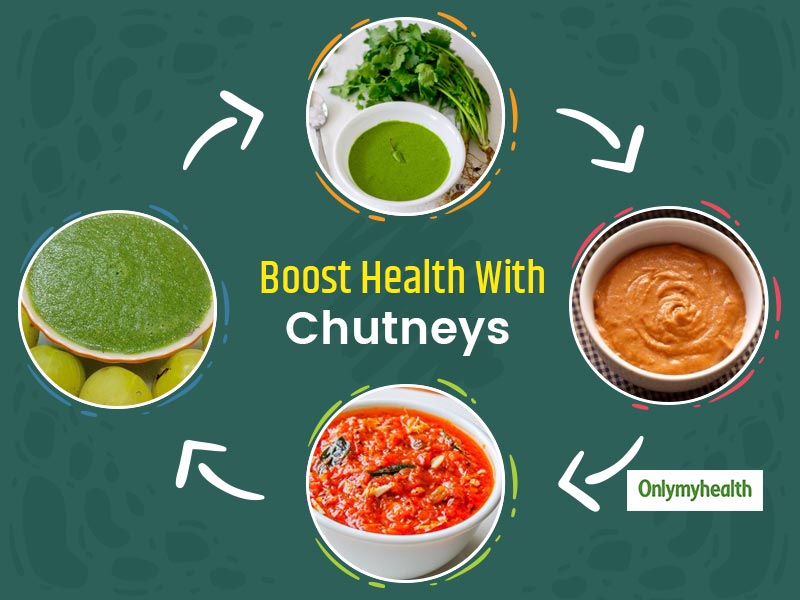 We Indians love chutneys, our desi dips with meals. While some dishes are incomplete without a chutney by its side, for example, Dosa with coconut chutney, Pakoras with green coriander/mint chutney and Khichdi with tomato chutney and papad! Tempting, isn't! While these are best known to enhance the taste of food, their lesser-known property is immunity-boosting. Yes, most of these chutneys are not only tasty but also great for health. These can save you from a lot of daily illness by strengthening your immune system. So, without further ado, let's give you a tour of some scrumptious chutneys and their benefits.
Coriander Chutney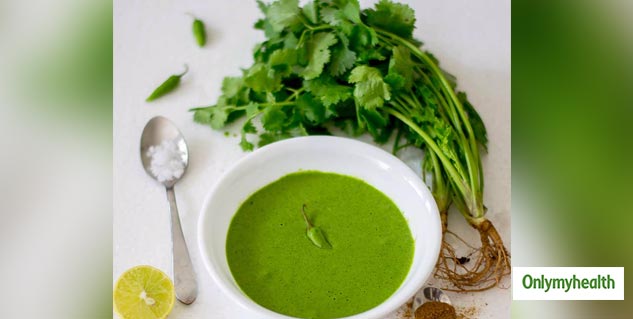 This is a staple chutney in every Indian household! Probably one of the most-loved chutneys for its easy preparation and amazing taste. Well, apart from complimenting the uninterested meals, this chutney also boosts health.
It is high in Vitamin C, K and proteins.
It boosts digestion.
It is great for diabetics as it reduces blood sugar levels and stimulates insulin secretion.
It has antiseptic properties to aid mouth ulcers.
Mint Chutney
After coriander chutney comes Mint chutney as the ultimate favorite. It is consumed mostly in Summers for the cooling and soothing effect that it gives to the stomach. Here are its exceptional benefits:
Rich in Vitamins B, C, D and E
Boosts stomach health
Aids digestion and reduces inflammation
Increases appetite
Strengthens immunity
Eliminates nausea
Curry leaves chutney
Well, this is an unusual chutney with myriad health benefits. Curry leaves are staple food in South Indian cuisine. There would hardly be any dish that is made without curry leaves tempering. These have a nice taste with an aromatic fragrance. Curry leaves are said to be good for controlling diabetes. The other benefits are curry leaves chutney are:
High in vitamins A, B, C, E, folic acid and iron.
Have antioxidant, anti-diarrheal and anti-anemia properties
It aids gastrointestinal issues.
Reduce LDL or bad cholesterol levels to control diabetes.
Tomato Chutney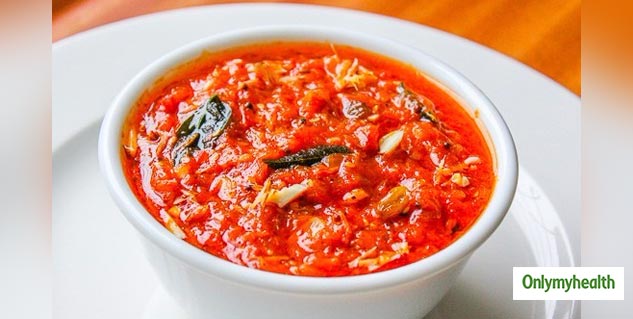 For a tanginess in your food, have tomato chutney. Well, there is much more that this tomato chutney can do to your health.
Tomatoes are rich sources of A, C and K. It is also high in folate and potassium.
Tomatoes have low sodium and cholesterol content.
Tomato chutney is good for cardiovascular health and treats high blood pressure.
It purifies the blood.
It is anti-inflammatory and protects against various diseases.
Gooseberry or Amla Chutney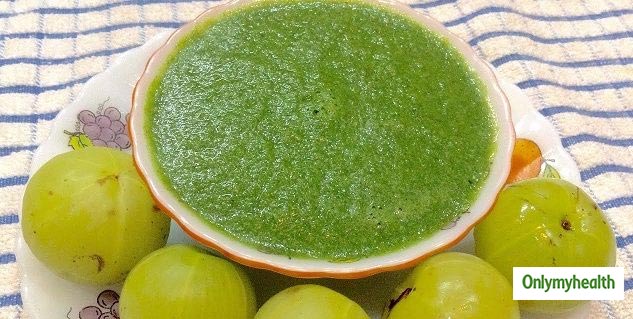 Have you had amla chutney yet? If not, you must make it now. Most people do not like amla for its tangy and sour taste but this chutney tastes delicious.
Amla is rich in vitamin C and thus, it boosts immunity.
It helps in regulating blood sugar and stimulating insulin secretion which makes this great for diabetics.
Onion and Garlic Chutney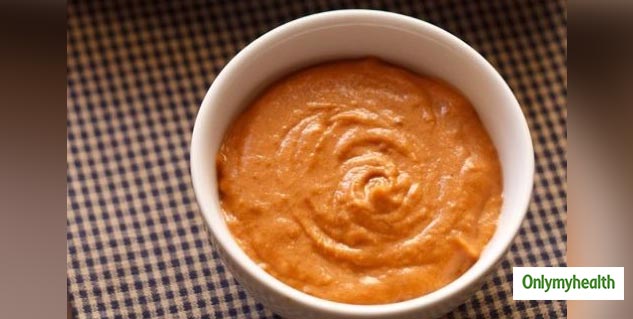 Both onion and garlic are exceptionally good for health. Eating this chutney would provide the aforesaid benefits:
Improves digestion
Regulates blood cholesterol
Good to protect against heat stroke
Clears the throat to aid cough and cold.
It has anti-bacterial properties.
Read More in Healthy Diet