During this time of the year- the correct way to store foods becomes the need of the hour. If we store our fruits, vegetables, spices, herbs, millets or grains in the best possible way we will not only save ourselves from moving out of the house but we will also avoid food wastage and make the most of from these foods.
Potatoes, Sweet Potatoes, Garlic and Onions
These are a staple in our Indian diet. Store them in a dry cool place with good ventilation. They are NOT stored in the refrigerator.
If you have extra potatoes and sweet potatoes, make chips, potato cutlets, sweet potatoes patties, it can also be used a toast when slit in half.
Extra garlic and onions can be pickled with lemon or vinegar and get stored. Use grated garlic on your toast, roast vegetables.
Ginger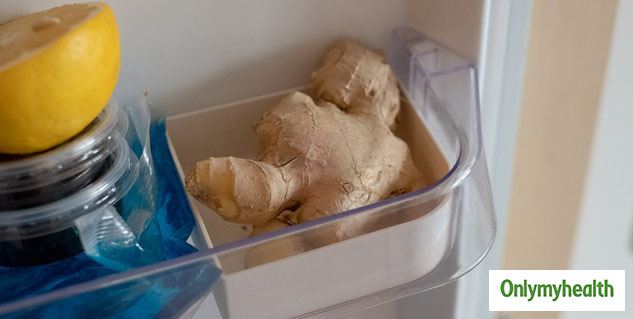 Ginger has a strong anti-inflammatory property and we all need it to boost our immunity. Ginger is best stored in the refrigerator's vegetable drawer. It will keep fresh for a week or two. If you have extra ginger make ginger vinaigrette – add ginger to vinegar, salad dressings, ginger tea, you can also sun dry ginger and make ginger powder and store it in the spice drawer.
Fresh Turmeric
This is a holy grail of all the spices. Like ginger, it is well stored in the fridge but if you want them to store longer you can keep them in the freezer. Yes! It works fine this way too.
If you have excess turmeric roots, plant them in pots, you will be surprised to see a new plant in few months, make turmeric pickles ( refer to my recipe), sun dry and make your fresh turmeric powder at home! It can get more fresh than this.
Also Read: Know What Makes Flaxseed A Wonderfood For All - Dr Bathwal
Herbs – Coriander and Mint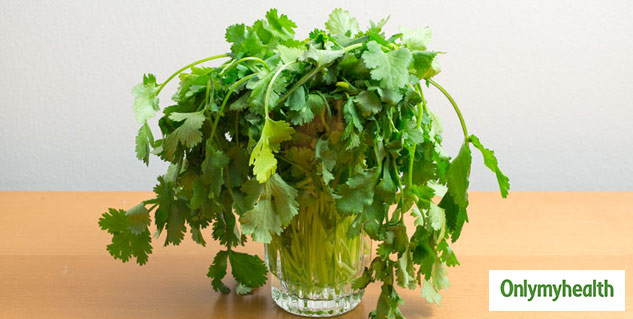 All herbs when bought should be kept with their stalk on, in a glass with water, this increases the shell life of herbs. Just like a flower pot. Don't forget removing rubber band from these herbs. This helps to keep your herbs fresh for 15 days. You can keep them in the fridge or on your kitchen bench. Make sure in these 15 days you look after the herbs by changing water.
If you have excess herbs and are worried not to use them, best is dry them. You can also them as a herbal drink or tea, garnish salads and soups and cooked vegetables with herbs.
Bananas, Oranges, Lemon and Apples
Bananas and apples keep well at the room temperature for a week. For Bananas it depends on the ripeness of bananas, a raw banana will take about a week to ripen at the room temperature. Oranges and apples should be stored at the room temperature. But they last longer when kept in the refrigerators.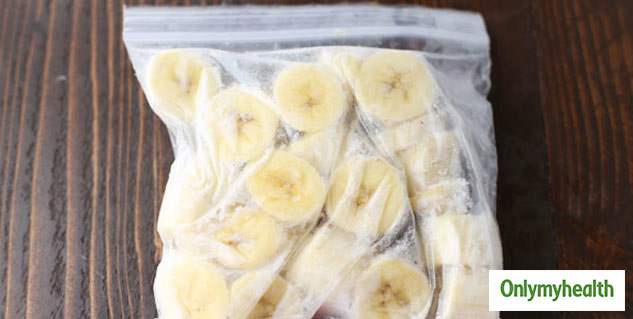 For all extra bananas- I suggest slice them thin and place them in the freezer bags and place them in the freezer. Use these frozen bananas in smoothies and milkshakes, Try some banana cakes or pancakes. Extra apples can be used in making apple sauces, added to muffins. Apple slices with peanut butter makes a perfect snack, apple cake is also a favourite. Extra citrus fruits can be used in making jams, sauces, sorbets or ice creams.
Mangoes
Raw mangoes can be stored in the refrigerator once ripened. Otherwise, raw mango must be stored in a paper bag at the room temperature until it is ripened.
Extra mango slices can be stored in the freezer, pulp can be used in sorbets, sundried mango chips, chutneys, jams and many more. Pears can be stored in the refrigerator once ripened.
Oils
Oils should be kept away from light. Preferred to store in pantry or in the cupboard in a dark glass bottle.
Also Read: Grandma's Kitchen Rules: Top Rules One Should Follow For Better Health, Explains Dr Swati Bathwal
Nuts and seeds
Always store nuts and seeds in an air- tight container in a cool , dark place.
Extra Nuts can be stored in the refrigerator and can also be used in baking. Nut powders can be added to the dough or made into muffins or cakes or added to milkshakes, lassi.
Eggs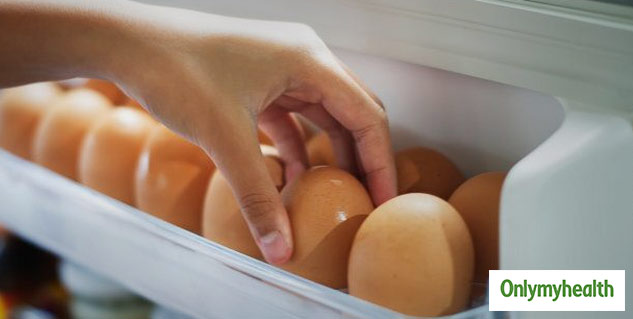 Eggs should be always kept in the carton they are bought in and should be kept inside the refrigerator. If you want to know whether your eggs are fresh? Add a glass of water and drop egg slowly, if eggs float on the top of the glass it means the eggs have gone off but if they sink they are still fresh.
If you have extra eggs – bake a cake, muffin, pies, buiscuits or cookies.
Are you a vegetarian and looking for an egg substitute? If you are running low on eggs remember my article on flaxseed powder? You can add 1 tablespoon of flaxseed powder with 3 tablespoon water. This adds plenty of omega 3 and protein from flaxseeds to your diet.
Strawberries
I am very particular about buying strawberries. Before storing them in the fridge ( that's when they are best kept) make sure that you have removed the rotten ones from the box, washed thoroughly and pat dried and then stored. One single rotten berry can spoil the entire package. I always remove them from the original store bought container and store them in an air tight container.
If your berries are in excess, you can sun dry and powder them and use it for later, you can also puree the berries and use them in curd, smoothies, milkshakes and add them to sweet chutneys.
Read More in Healthy Diet