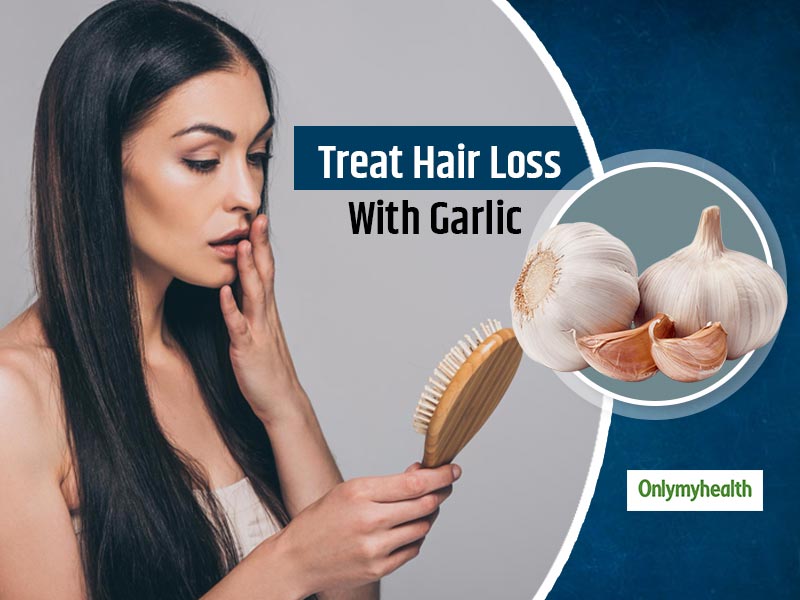 Garlic is not just food but also a herb. It has a pungent flavour and unpleasant aroma but that cannot overshadow the amazing health benefits it offers. From weight loss to cholesterol regulation to blood sugar control, garlic, the wondrous ingredient potentially administers a lot of health problems. Garlic is also useful in hair care as it is found to be beneficial for combating hair loss.
Health benefits of garlic
Apart from adding a zing to the food, there is a lot more than garlic can do for you. Not only it boosts immunity against hostile virus and bacteria but also fights seasonal infections, weight loss, cholesterol control and blood pressure control. The tiny garlic cloves can also prevent skin against premature aging.
Garlic for hair problems
Recently, garlic has been recognized as a powerful haircare ingredient. Both oral consumption and topical use of garlic are found to help people who are troubled with hair loss and other haircare issues. Here are some reasons why garlic may be beneficial for hair: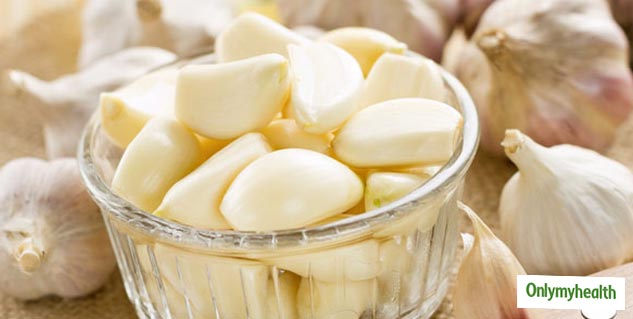 Garlic contains several essential vitamins and minerals including vitamins A, B-6 and C, selenium and manganese that are good for hair health.
Garlic possesses antifungal and antimicrobial properties that kill the bacteria and fungus in the scalp hindering hair growth. It can keep the scalp healthy to promote healthy hair.
A research found that black garlic has the ability to shield keratinocytes(keratin-producing skin cells) from UV rays. This helps in minimizing the damage caused to hair follicles.
Another research claimed that applying garlic gel on bald spots escalated hair regrowth in people with alopecia areata. However, one should consult a doctor before attempting any home remedy as garlic is a strong herb and may cause trouble in sensitive skin.
Tips to use garlic for hair
Here are some amazing ways to use garlic for hair loss
Garlic oil hair massage
You can get garlic oil and other garlic-infused hair products in the market. Besides, you can also prepare garlic oil at home easily.
Mix coconut oil and garlic oil in a 2:1 ratio.
You can also use olive oil in place of coconut oil.
Massage your scalp and hair with this oil and leave overnight.
Wash hair in the morning with a herbal shampoo.
Do this weekly to see your hair getting thick and healthy again.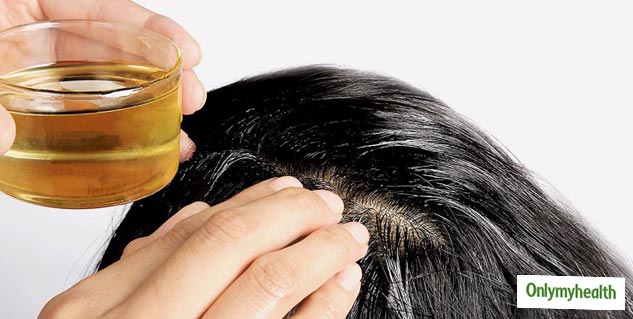 Garlic hair mask
You can also prepare a garlic hair mask with garlic and honey. While garlic would kill the germs and bacteria present in the scalp, honey would moisturize the hair to make them soft.
Crush some garlic cloves or make a fine paste.
Add 2-3 tablespoons of honey to it and mix well.
Apply this to your scalp and hair.
Now, dampen a towel in hot water and wrap it around your hair for the steaming effect.
Keep it for 50-60 minutes and then shampoo your hair.
NOTE: There might be some smell of garlic remaining, use a perfumed hair spray to cover that.
Read more articles on Haircare