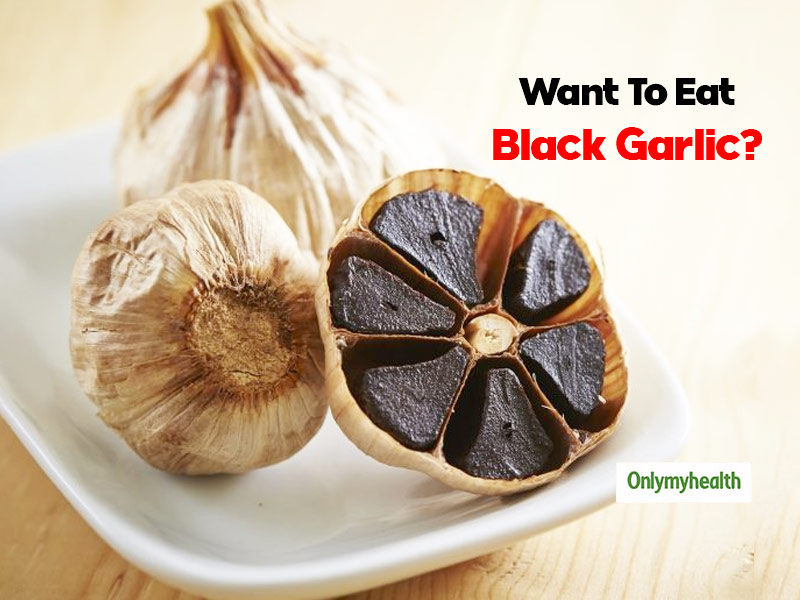 We all know how beneficial is garlic for our health apart from enhancing the taste of our food. Regular consumption of garlic, can keep us safe from the risk of many diseases and may also help in warding off an existing health ailment. But if you think that garlic is only white, you're wrong! There is black garlic also which is equally nutritious as the regular white garlic. This garlic variety helps in treating myriad issues including diabetes, heart problems and cancer. If you wish to know more about black garlic, keep reading.
What is black garlic?
Just like white garlic, there is black garlic whose taste is less pungent from the white garlic. Black garlic is prepared by the fermentation process and contains the same amount of nutrients as white garlic. Many such qualities are found in black garlic, which works to protect you from serious diseases like heart disease. It has a lot of antibacterial properties which is very good for our health. Along with this, by regularly consuming black garlic, your immune system with get strong and blood circulation will get controlled. Let us tell you that black garlic is considered very beneficial for fighting cancer and treating cancer symptoms.
Contains plenty of nutrients
Black garlic becomes even more effective after fermentation, as it has anti-inflammatory properties during the process. Regular consumption of black garlic reduces the inflammation in your body and you can get better from any disease. Let us tell you that black garlic has polyphenols, flavonoid and alkaline properties in plenty.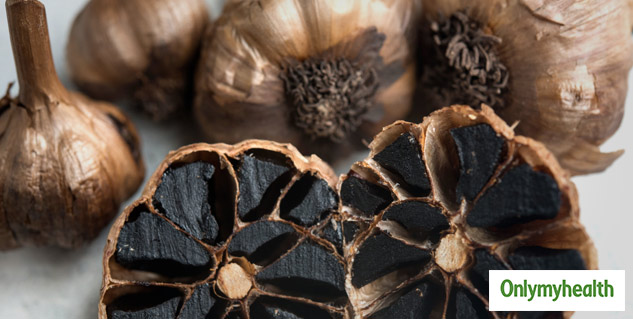 Also Read: Drink 1 Cup Garlic Tea In The Morning For Good Health
Black garlic is helpful in fighting cancer
In today's world, cancer is a disease that very few people will know about. What should be done to protect ourselves from a deadly disease like cancer? The answer is: make garlic a part of your daily diet. If you consume black garlic regularly, then you can succeed in fighting cancer. You will not suffer any harm. Black garlic can prove to be especially beneficial for those people who have complaints of blood cancer, stomach cancer and colon cancer.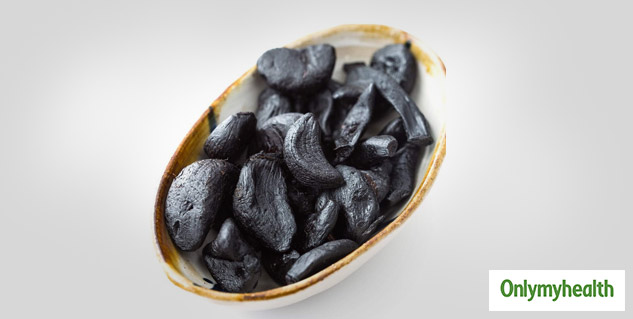 Boosts Heart Health
You all would know that by consuming white garlic, our heart can remain healthy for a long time, but do you know that black garlic also works to keep our heart healthy. According to a study done in 2018, black garlic is beneficial in reducing the risk of heart diseases.
Also Read: How To Use Garlic Oil For Skin, Hair and Oral Problems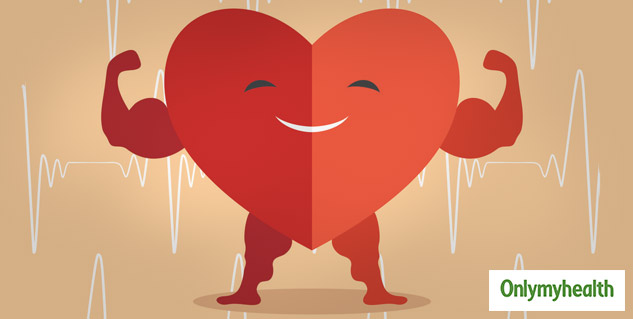 Regulates blood sugar or Diabetes
If your diet includes black garlic on a regular basis, you can easily control your blood sugar. Several previous research has revealed that things that contain a lot of antioxidant elements are very beneficial for preventing diabetes.
If you also want to keep yourself healthy always, start using black garlic in your diet from today itself. This will help you stay healthy. But keep in mind that if you are already suffering from some ailment then you should consult a doctor once before consuming it.
Read More in Healthy Diet