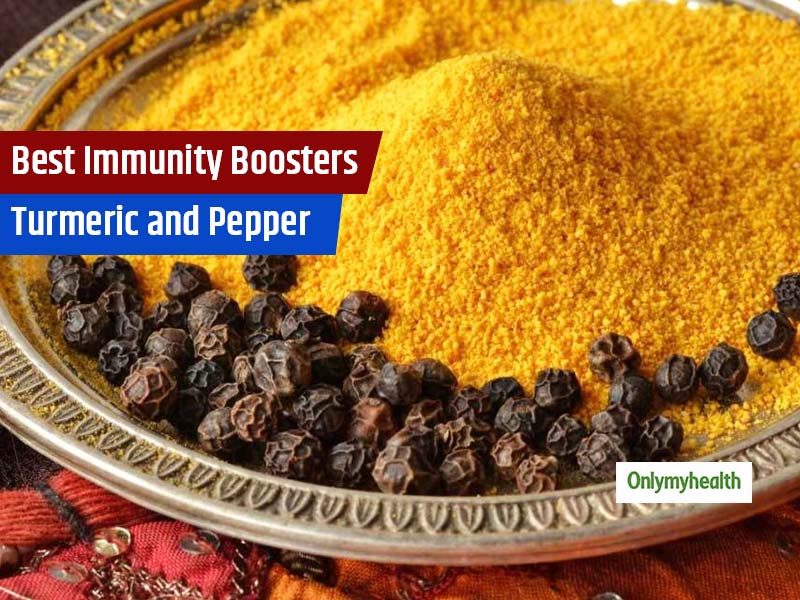 Turmeric is not just a coloring agent that gives a beautiful yellow color to your food but it has got a rich nutrient profile. Almost all of us are aware of the fact that turmeric is a blessing for health and so is black pepper. The combination of turmeric and black pepper is a boon as they both contain certain active ingredients that help them in keeping diseases at bay. These are anti-inflammatory and antioxidant to fight illnesses. Dr. Swati Bathwal said that this combination is the best to boost immunity and secure holistic health. Let us tell you in this article why and how it is good for your health.
Goodness of Turmeric
The most effective and important element in turmeric is curcumin, also known as curcuminoids. Curcumin is an active ingredient and also has anti-cancer properties, which helps fight cancer. Curcumin present in turmeric provides many benefits for health in the form of polyphenols. It is a strong antioxidant and has anti-inflammatory, antibacterial and anti-fungal properties.
Health benefits of Black Pepper
The pepper found in it helps in your many diseases. Peperine is a bioactive compound, which is an alkaloid similar to capsaicin. Peperine is an active ingredient found in black pepper.
Peperine is known to help improve digestion, relieve nausea and many other problems. Because it also has anti-inflammatory and antioxidant properties like turmeric present in curcumin.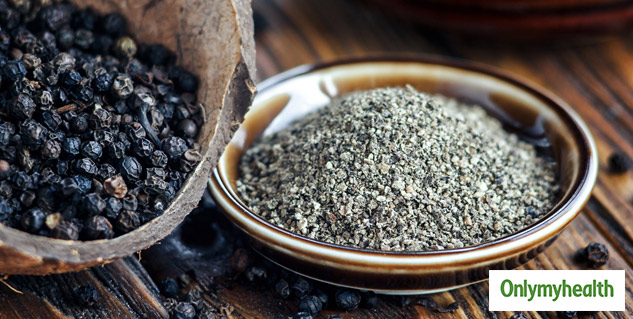 Also Read: Why Drinking Warm Water With Black Pepper For A Month Is A Great Idea!
Why is the combination of turmeric and black pepper the best?
The question may arise in the minds of many people that when both these components are so effective for health, then using them separately can also be beneficial. You are right to think, although turmeric and black pepper can also be used alone, but why is their combination the best answer Dr. Swati Bathwal is giving here. According to International Sports Dietician Swati, the biggest drawback of turmeric present in turmeric is that it is not well absorbed in the body. Whereas, using black pepper with turmeric promotes the absorption of curcumin.
Benefits of Combination of Turmeric and Pepper
Helpful in getting relief from inflammation and pain
Combining both these turmeric and black pepper makes it a powerful mixture, which can be helpful in reducing inflammation and relieving pain. Turmeric's curcumin has strong anti-inflammatory properties. It is helpful in reducing the pain and inflammation of arthritis, from boosting immunity. Because piperine also has anti-inflammatory properties along with anti-inflammatory properties.
Also Read: Treat Indigestion and Boost Immunity With Ghee, Turmeric And Black Pepper
Turmeric and black pepper is the immunity booster
Dr. Swati Bathwal explains that raw turmeric and black pepper can be the best way to increase your immunity. But the most important thing is that whenever you use turmeric in the form of tea, milk or turmeric water, do not forget to add pepper powder with it. This is because our body does not absorb the curcumin present in turmeric without black pepper. So the mixture of turmeric and black pepper is the best for your health.
Reduce the risk of cancer
Curcumin also has anti-cancer properties, which can be helpful in preventing cancer. Studies show that it is helpful in reducing the risk of developing cancer. Peperine plays a role in destroying cancer cells, which can reduce the growth of your tumor.
According to some studies, turmeric and pepper indicate a protective effect against cancers such as prostate, colorectal and breast cancers.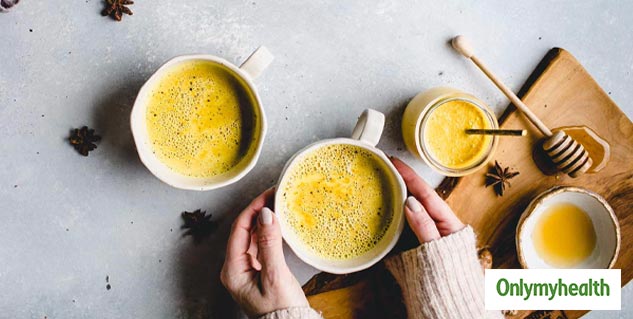 Turmeric and black pepper aid digestion
Turmeric and black pepper have been used for many years to improve digestion. Both these components are helpful in relieving intestinal spasms and flatulence and digestive problems. Peperine is helpful in increasing the activity of digestive enzymes in the intestine. The anti-inflammatory properties of both curcumin and piperine help reduce inflammation of the gut and smooth digestion.
Read More in Healthy Diet