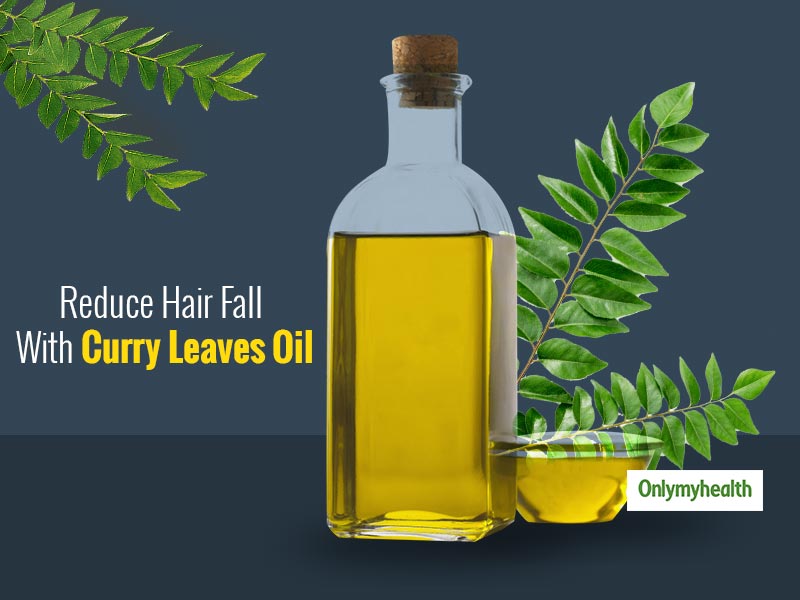 Curry leaves are commonly used as a culinary ingredient but there are hardly a few people who know other ways of using it. It is believed that curry leaves are a storehouse of medicinal properties that helps to boost your overall health by keeping you away from diseases. Curry leaves are a good source of antioxidants, anti-inflammatory, antimicrobial and flavonoids. But there is another advantage of curry leaves which is still not known- aid for hair loss. Yes, consuming curry leaves and topical application of curry leaves oil can aid hair loss. Let us here tell you the use of curry leaves oil for falling hair and its other benefits.
How curry leaves oil to prevent hair loss?
Changing weather, water and places can also affect our hair. As a result, your hair may become dry, lifeless and eventually fall. What do you do in such a situation? The most obvious answer would be changing hair products, right? But now if this happens, change your oil instead of changing shampoos. Try curry leaves oil, it will prevent your hair from falling and help you get long, thick and strong hair. You can either make curry leaves oil at home or buy it from the market or online. Curry leaves can give you healthy hair and glowing skin. If you like, you can also prepare a face pack made of curry leaves for glowing skin.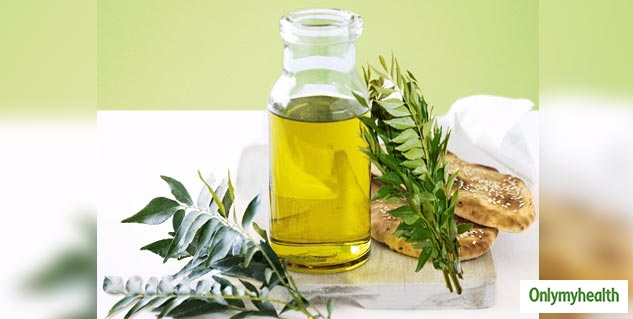 Also Read: Can Curry Leaves Aid Diabetes? Know From The Doctor
How does curry leaves oil prevent hair loss?
Curry leaves oil is rich in protein and beta-carotene that helps fight hair loss. this oil contains antioxidants preventing dead skin cells from accumulating in your scalp. The deposition of dead skin cells in the scalp also causes hair loss. In this way, curry leaves oil can be helpful in preventing hair loss and hair growth.
Apart from this, curry leaves are considered beneficial for your healthy digestion, better cardiovascular health, diabetes management, healthy skin and hair growth. For this, you just have to chew 3-4 hard leaves on an empty stomach every morning or you can eat curry leaves or make curry juice. Let us tell you the other benefits of curry leaves oil.
Also Read: Worried About Hair Fall? This Secret Oil Can Put A Full Stop On Hair Fall
Benefits of curry leave oil for hair
Regularly massaging the hair and scalp with curry leaves oil nourishes your scalp. It also strengthens the hair follicles.
Curry leaves oil protects your hair from premature ageing.
Curry leaves oil helps prevent hair loss as well as helps in better blood circulation in the scalp. This helps in the growth of your hair and makes your hair long, thick and strong.
This oil is also an effective natural remedy to get rid of dry and lifeless hair. It makes your hair soft and shiny.
Curry leaves are exceptionally great for overall health. Its oil contains all the essential nutrients that are required for hair growth. If you are dealing with hair problems, you must try curry leaves oil. It would not only boost hair growth but also strengthens them from the roots to prevent unnecessary hair fall. Try this and let us know how you like it.
Read More Articles in Hair Care