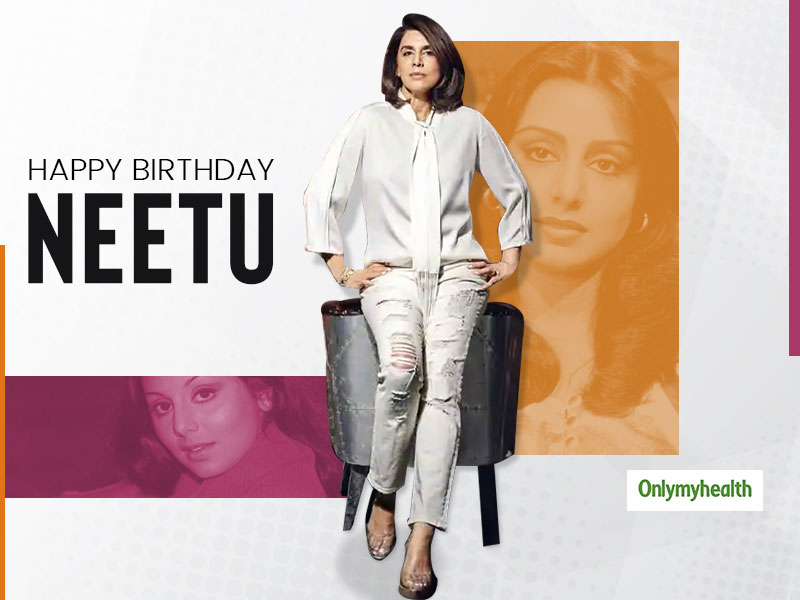 Bollywood actresses and criticism always go hand in hand. They are still under scanner for their looks, their clothes and what not! However, there are some ravishing ladies of Bollywood, who despite their age, have proved that age and ageing go hand in hand. One such yummy mummy is Ranbir Kapoor's mother, Neetu Singh. A Bollywood diva herself and wife of sensational Late Rishi Kapoor, Neetu Singh looks her ravishing best even in her 60s. Her skin is as radiant as ever, giving a hard time to the newbies on the block. She refuses to look a day over in the 40s and there no doubt behind how particular she is about following a specific skincare routine for years together.
This year being a little different with the sudden death of her husband, Neetu stands to be the backbone of the family by posting some beautiful memories of Shri Rishi Kapoor ji on her instagram account, making her every bit loveable. Giving out messages like these only show how truely she believes in, 'Jeena Issi Ka Naam Hai'. Saluting her for keeping up with the tough times, and wishing her all the luck on her birthday, here we tell you how this diva remains to be this young and vibrant with some of her skincare hacks.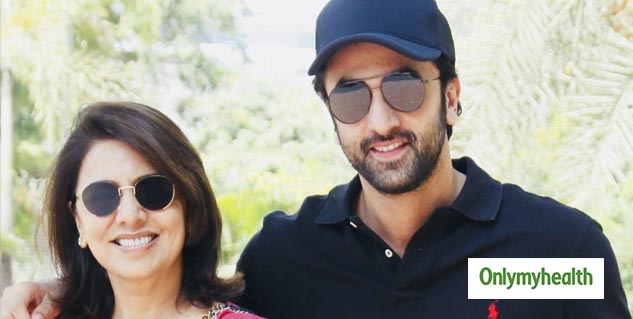 She admits to having taken her health, fitness and skincare routine even more seriously after getting married to the dapper Rishi Kapoor. Not going the easier way of getting under the knives, she preferred working out and taking those extra steps towards good health and good looks.
Neetu Singh's Skincare Hacks
One of the major reasons behind Neetu Singh's glowing skin to stay happy always. She once said in one of her interviews, "You cannot go beyond a specific limit for your hair and skin. I believe it is also about the genes. But the best that you can do is to stay happy and relaxed.
Also Read: Get Rid of Skin Pigmentation With These Simple Tips
She also believes that exercising and cardio exercises give a glow to the skin. As cardio exercises open up the blood vessels, it is essential for every lady, despite her age, to exercise for good health and glowing skin. According to Neetu Singh, "Discipline, happiness and exercising is the key to glowing skin and good health."
View this post on Instagram
Neetu Singh swears by the use of cucumber water for glowing skin and healthy hair. For the same, she adds a few slices of cucumber in a jar of water keeps sipping it throughout the day. She believes in totally natural treatments for glowing skin. She loves using multani mitti on her face as a natural face pack. She doesn't believe much in facials.
Also Read: Potato Juice for Skin: Fight dark spots, dark circles, puffy eye and more
Takeaways from Neetu Singh's Road to Good Health and Beautiful Skin:
Be active and going: Neetu Singh works out every day and is a wonderful homemaker. She is a doting mother and never believes in sitting idle.
No membership or training is required to look good: Gym and beauticians are not necessary to look good and feel good. One should exercise on their own and take care of their skin without taking help from an expert.
Eat healthy for glowing skin: Eating well shows on the skin. Neetu Singh once quoted in her interview, "I gave up eating all fatty food and even junk food. Reducing oil in my daily cooking also helped to give my skin a natural glow."
Be grateful for what you have: One should always be thankful to God for what they have. She believes that she has a great family, great children and is grateful to Almighty for everything she has. All this makes her happy, giving her a glowing skin and a long life.
Age is just a number: Age doesn't matter. One should be happy, eat healthy and live life to the fullest, believes Neetu Singh.
View this post on Instagram
Read more articles on Skincare