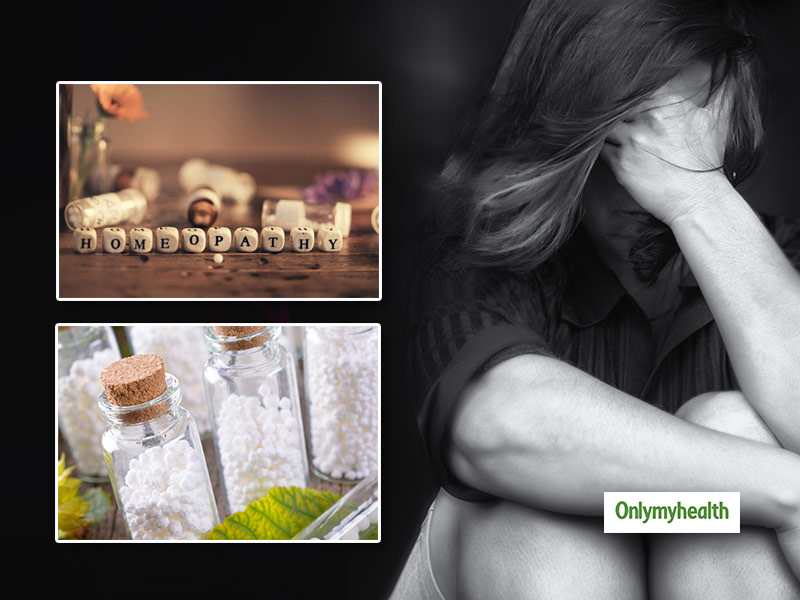 Dr Jyoti Sharma (Homeopathic Doctor) shares 10 different homoeopathic treatments to get rid of depression completely.
Depression is scary! The stigma associated with mental health makes it more difficult to talk about it. According to the World Health Organisation, 264 million people around the globe suffer from depression. It is the leading cause of inability and adds to the global burden of diseases. It is different from the usual mood fluctuations and short-lived emotional difficulties each day in the life. Women suffer more from depression as compared to men. Depression is a state of low mood and aversion to activity. This can be noted as the affected person is no more interested in the most favourite hobbies he previously had or the activities that usually bring joy to a person. This can be accompanied by loss of energy, changes in weight or appetite, changes in sleep, anger or irritability, sense of loathing, reckless behaviour, concentration problems, and unexplained pains and aches in the body. Depression can arise after losing a loved one, an extreme financial crisis in life or loss of a well-paying job, break-up from a loved one, medicines, nutritional deficiencies, diseases such as hypothyroidism, etc. more causes. Hopelessness, dejection, and at times suicidal thoughts can be the result of depression. Moving to the management of depression, Homeopathic treatment provides a holistic approach for decreasing symptoms of depression by addressing causation, medical, family, and personal history, including mental and physical symptoms.
Some of the homoeopathic remedies used for depression in homoeopathy include:
Arsenic album
The patient needing Arsenic Album is a perfectionist in general, i.e., he is very particular about every work he does. People needing arsenic album often suffer from depression when their demands of perfection are not met. Not meeting their high personal standards leads to mental disorders in such people. Such patients become over-anxious about health or any other work they are associated with. Arsenic album addresses the symptoms that worsen in cold and pain sensitivity.
Also Read: Home Remedy for Fibroids: Shrink Fibroids With Apple Cider Vinegar
Aurum met
Worthlessness, despair, and suicidal thoughts in depressed people call for Aurum Met. Mental depression with great depression call for Aurum Met. Symptoms of such people often worsen at night and in the months of winter. Patients sought after every opportunity of self-destruction. The people may sob at night and can have frightful dreams during sleep. Depression usually arises in such people due to loss in their personal or professional life. These people can find relief from soothing music.
Also Read: Lighten Brown Spots Naturally With These Easy and Effective Remedies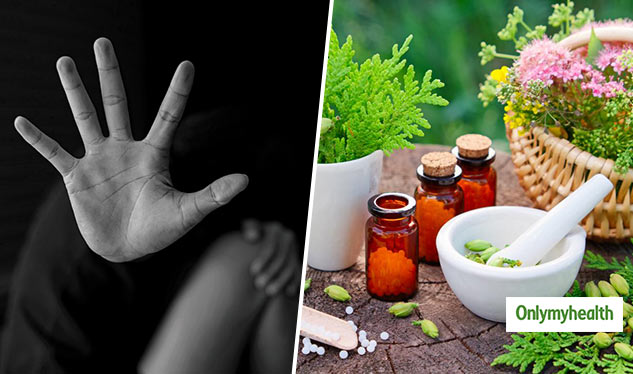 Calcarea carb
The state of mind of patients needing Calcarea Carb is generally apprehensive. The actions of such patients are sluggish. The condition of mind usually worsens during the evening. Anxiety with palpitation can be seen. People requiring this medicine have a fear of loss of reason, misfortune, contagious diseases. Patients are confused, forgetful, and low-spirited. Since the jaded state of mind and body can arise due to overwork, there is disliking or aversion to work or exertion. Sleep in patients needing Calcarea Carb is prevented by ideas crowding the patients' minds. There is a fear inside people that they would go crazy.
Also Read: Easy Kitchen Hacks To Retain Nutrients In Vegetables While Cooking
Causticum
Restlessness is seen in people suffering from disease or depression at night when they need causticum as a homoeopathic remedy. They are unable to achieve a comfortable position or lie still at the moment at night. They move frequently, but motion does not provide relief to them. Children who need causticum are not interested in going to bed alone. People needing causticum are extra-sensitive, and the least thing can make them cry. They are sad and hopeless and have a weeping tendency. Depression or other ailments tend to arise from long-lasting grief and sudden onset of emotions. When such people think of a complaint, they can aggravate other complaints in their bodies such as haemorrhoids.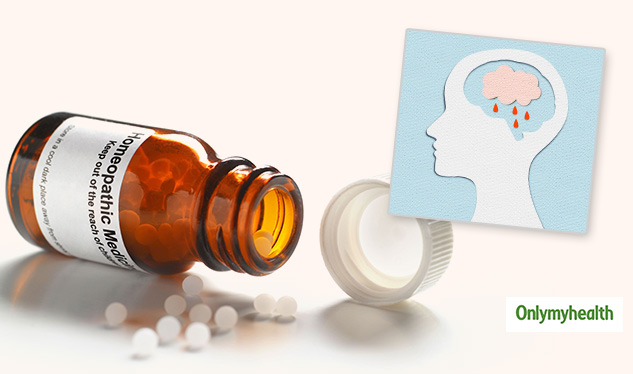 Cimicifuga
Cimicifuga is used for nervous patients. They have great depression, which is accompanied by a dream of impending or upcoming evil. These people are active and conversational, and during good times, and are low and upset during episodes of depression. However, incessant talking can still be there. They have a fear of riding in a closed carriage as they may be obliged to jump out. People may have a vision of rats and mice. Delirium tremens can be present as there may be a withdrawal of alcohol. These patients also have neuralgia often. When neuralgia or stabbing, burning pain disappear, mania arises in which unreasonable euphoria, hyperactivity, delusions, and very intense mood may be present.
Also Read: Treat Chickenpox Scars with These Home Remedies
Ignatia Amara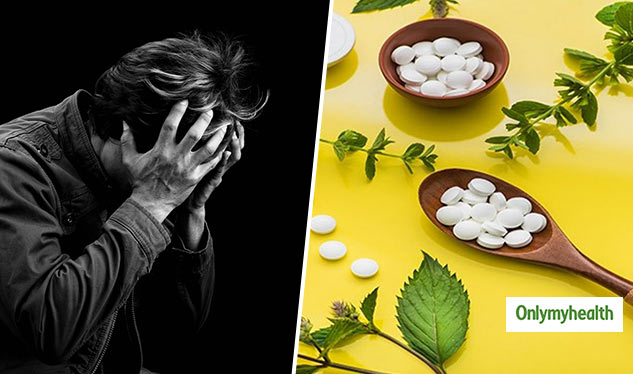 Ignatia tends to the health of sensitive people. People needing this homoeopathic remedy are introspective, i.e., inward-looking. They brood silently, i.e., think a lot about something that makes them worried or sad. These people have a changeable mood and are melancholic, painful, and tearful. They do not prefer to communicate and are often sighing and sobbing. Worsening of mental health can be seen with the appearance of aftershocks, grief, and disappointment. Headache can occur, and the person may feel as if a nail were driven out through the side.
Also Read: Home Remedies To Treat Chickenpox Scars
Kali phosphoricum
Kali phosphoricum is one of the most extraordinary homoeopathic remedies for nerves. People needing this feel depressed after a prolonged period of emotional stress or excitement. They suffer from anxiety, nervous dread, i.e., a sense of uncertainty, and are lethargic. They lack enthusiasm and are reluctant to meet people. Extreme lassitude, which is a state of physical or mental weariness and depression, can be present. There may be a loss of memory and great despondency about business. Walking during sleep may also be present.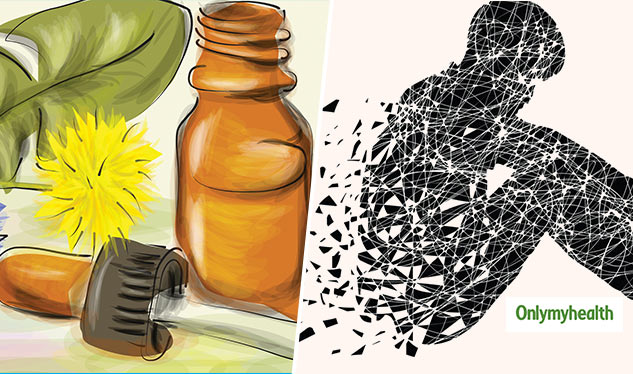 Lachesis mutus
Depression is triggered by jealousy, suspicion, or repressed feeling. People needing it are loquacious, i.e., they talk a lot. Such people are usually sad in the morning and have no desire to mix with the world. They are mostly performing menial labour at night. They are restless and uneasy and do not want to attend to business. There is a derangement of time sense. Such people are nervous and uncomfortable and do not wish to listen to business. They want to be off somewhere all the time of the day.
Also Read: Home Remedies For Tingling In Hands and Feet For Quick Relief
Natrum carbonicum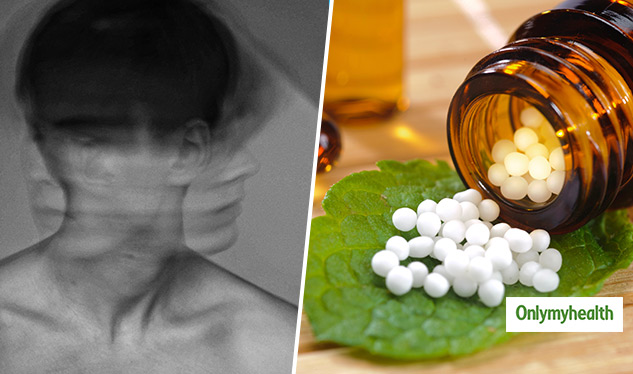 It is the best one for people who are selfless, mild, and gentle. Thinking is difficult for these people, and they are slow incomprehension. Mental weakness and depression can be seen. They have many worries and are very sensitive to noise, cold, and change of weather. These people get anxious and restless during a thunderstorm. These people's problems may worsen by music and are sensitive to specific individuals around them. They can have marked gayety at times, i.e., a feeling of joy and happiness which makes the realization of their depressed state difficult.
Also Read: Lighten Brown Spots Naturally With These Easy and Effective Remedies
Natrum muriaticum
People with ill effects of grief, fright, and anger generally require natrum muriatic. The causes of diseases in such people are usually psychic. They are in depression, particularly when they have other chronic diseases in their bodies. If one tries to console these people, their situation worsens. They are irritable, awkward, hasty, and want to be alone to cry. They generally have tears with laughter. They have a passion for things that have little importance. Noise, music, warm room, mental exertion, heat, talking, and their presence at the seashore can worsen their health problems.
Note: None of the above homoeopathic medicines shall be taken without consulting a homoeopathic doctor.
[With inputs from Dr Jyoti Sharma (Homeopathic Doctor), Founder of Kaila Homeopathy]
Read More Articles in Home Remedies