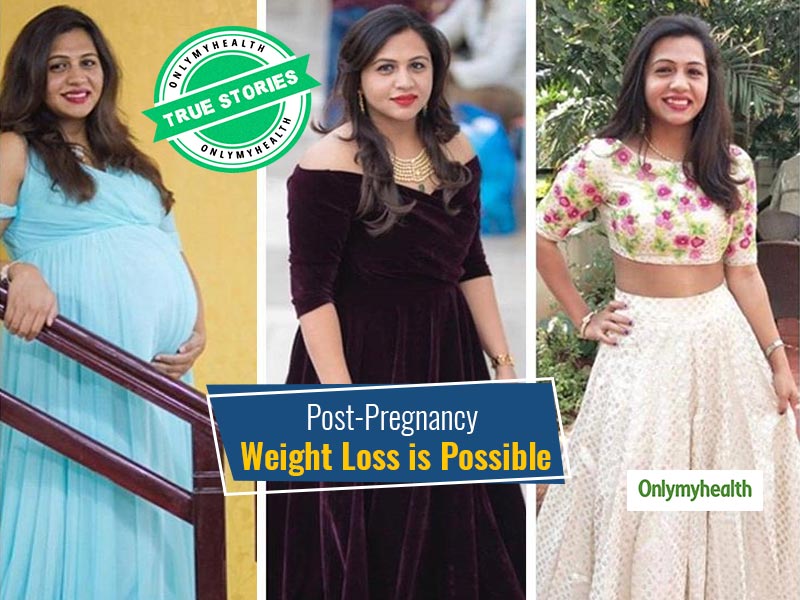 The whole experience of bearing a child is nothing less than a second-birth for a lady as a mother. But, imagine the plight of not fitting into your old clothes after childbirth? Just the thought of gaining a few kilos can be daunting, but what about gaining a lot more than thought? This is what happened with Sharani Ponguru, who had her first child at the age of 25. From 55 kilos, she shot up to 82 kilos while she was breastfeeding. 28 YO, Director of Narayana Group Of Educational Institutes, gave into emotional eating as a consequence of postpartum depression. The alarming sign for her to understand that something was wrong when she found solace in chocolates.
Overcoming all odds, Sharani has managed to lose 30 kilos in 5-6 months. Sharing her journey exclusively with Onlymyhealth, here's how this new-mom got back to her pre-pregnancy weight even while battling postpartum depression.
Sharani's Emotional Journey
Sharani says she had difficulty in understanding her body throughout her pregnancy. Till the 5th month of her pregnancy, she weighed 57 kilos. "After I gave birth to my son, Aaryan, I weight 80 kilos, but that was not the end. Overall my pregnancy was complicated. I vomited all the time, could not eat anything, and only survived on ice creams. The real fight started when I was breastfeeding. I was hungry all the time and ate whatever was given to me. Everyone in my family was surprised to see me eating like that," she shares.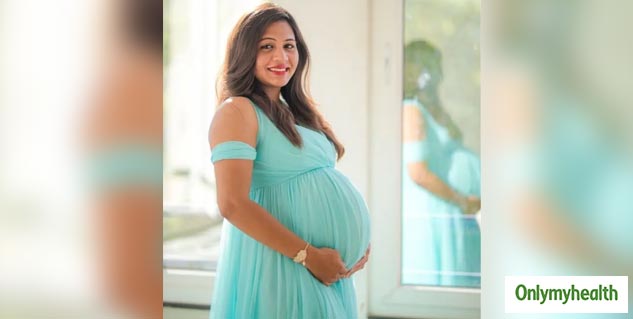 Also Read: Here Are Some Healthy Drinks For Post-Term Pregnancy And Delivery
Her weight fluctuated from 55 to 80 during delivery and 83 all because of emotional eating due to breastfeeding. A thing that most families and mothers are unable to understand is the postpartum phase.
She Found Solace In Chocolates
This is when Sharani felt that she was depressed. The only thing that could cheer her up was a bar of chocolate. It was the constant reminder from her friends and family about the lost figure, and the disappointment of not fitting into the old clothes made her closer to everything that was adding to her weight. This was when she decided to take it all in stride and work towards getting her life back on track. "When the only thing that could make me feel better was chocolate, I had to look for a solution," she adds.
Just the time when Sharani thought that she would touch the 90s too, she decided to consult her previous fitness trainer. He diagnosed and explained that this was nothing else but depression. He suggested starting with making some minor changes in her diet to keep her away from chocolates.
Sharani's Weight Loss Diet Plan
The first move was by making some changes in her existing eating pattern. The first month was rigorous dieting. "I was put on a no-sugar no-carbs diet. To check the same, my trainer checked my weight and sugar every time before the workout. If the sugar level is between 72-73 means there is no extra sugar consumed," she adds.
Following are the takeaways from Sharani's diet
Pre-workout: Protein shake and nuts, peanut butter
Day 1-20: Egg Diet
Morning – 4 eggs in the morning.
Afternoon - 4 eggs in the afternoon with veggies,
Evening - Protein shake
Night - 4 eggs again
After the egg diet, Sharani followed a zero-carb diet, which included:
Morning - 3 eggs, steamed vegetables
Afternoon - Grilled chicken or tofu, steamed vegetables
Evening - One slice brown bread with peanut butter
Night - Steamed vegetables and meat
Additional Intake: She was taking multivitamins
After a zero carb-diet, Sharani went ahead with intermittent fasting:
Once her body adapted to a gym routine, she fasted from 9 pm to next day till 2 pm. In that time, she had only like green tea, water, etc.
Sharani's Workout Schedule
Once you are back to the gym after pregnancy, one may have to lift a lot of weight to burn those calories, which means a lot of sweating and tiredness. This was precisely that time when Sharani felt the weakest in achieving her weight loss goals. She shares, "The first month was tiring. I wanted to be home and give up but had that constant ringing in my head to achieve my goals and be able to fit into my old clothes."
Initially, she worked out for 1 hour twice in a day, which included a lot of HIIT, cardio. For instance, the start to her workout used to be 40 minutes of running on a treadmill with power off. But there were phases when Sharani's journey came to a standstill due to a weight loss plateau.
"I felt restless, demotivated and everything together when I weighed 73 kilos. It took me more than a month to break that weight and touch 70. The reason for that was to break the stubborn fat in the body. Something similar happened when I touched 62 too. But, with constant work, I did break that plateau and became 58," shares an elated Sharani.
Wondering how does she maintain her weight now? To this, she says, "I am regular with workouts, eat well, follow a proper diet, and now I know how my body reacts. The key for me is to have a balanced diet."
Also Read: Checklist: How To Choose The Best Protein Powder For Gym, Weight Loss, Muscle Loss and Body Building
Message from Sharani
Amid the joy of becoming a mother, I had forgotten to love myself. The only message here is never to give up and stay consistent. It is possible to lose weight after giving birth to a baby only when you are true to your schedule. Do not forget to take a lot of pictures during your pregnancy as this is time to enjoy and embrace motherhood. Do not miss out on these little joys, and those will be your go-to-memories to relive your days of being pregnant.
Read more articles on Weight Management