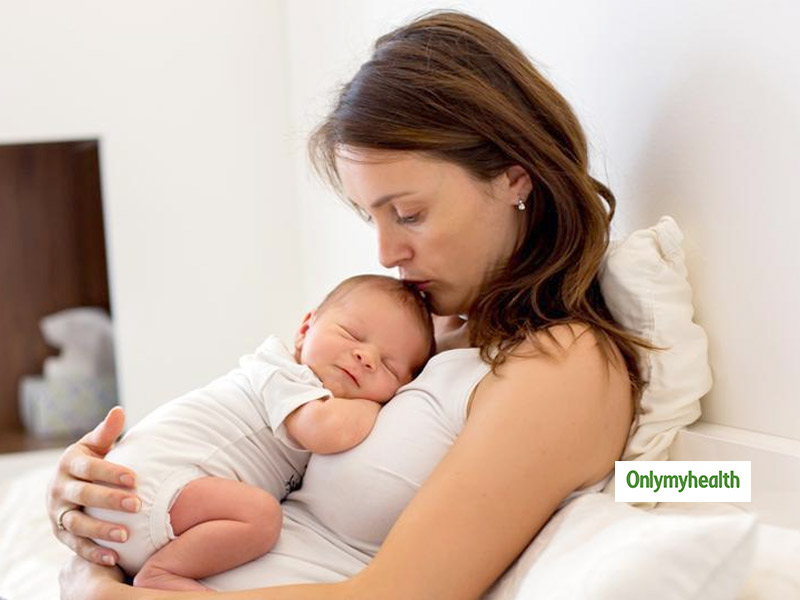 When the mother gives birth to the baby (after raising the baby in the womb for 9 months), her body becomes very weak. During pregnancy, there are many changes in the body that a pregnant woman has to deal with. Often women become so busy taking care of their baby after delivery that they do not take care of their health. Women require considerable care during pregnancy and for 4-5 months thereafter. There are many hormonal changes in the body during pregnancy, which women need special nutrition to overcome. Today we are telling you about 3 drinks which will help in eradicating the weakness that occurs after the postpartum.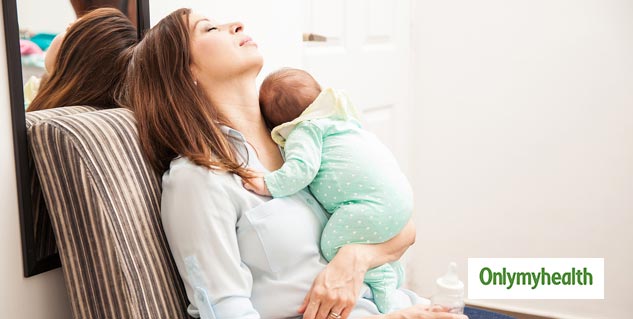 Vegetable soup
People generally consider fruits more healthy than vegetables. But one must not forget that vegetables are also rich in vitamins, antioxidants and minerals (which are very beneficial for your health). By having 1 glass of vegetable juice or soup a day, you can not only keep yourself healthy, but you can also keep your baby healthy. When you consume healthy juice, your milk will automatically become more nutritious, which will help your baby through breastfeeding.
How to make Vegetable Soup?
Boil your favourite vegetables like carrots, tomatoes, broccoli, cabbage, cauliflower, capsicum, spinach, coriander, beans, etc. in a little water. Now grind them and your soup is ready. Squeeze the juice of half a lemon and add salt and 2-3 pinches of black pepper powder to taste.
Also Read: A Wish Conceive And Severe Fibroids Made This Women Travel To Undergo Myomectomy
Garlic milk
Garlic contains many antioxidants, which improve the functioning of the body. Garlic has antibiotic, antibacterial, anti-inflammatory and antiviral properties, due to which it helps keep your body healthy and protect from infection after pregnancy.
If you are having digestive problems, which is common in women after delivery, then take a glass of garlic milk. This will not only keep your stomach healthy but will also improve the breastfeeding process. Garlic milk is full of antioxidants, which also protects your child from diseases. It contains vitamin A, minerals, proteins, enzymes etc., which help prevent all bacteria. If you have sciatica problem after pregnancy, garlic milk is the best home remedy to soothe its pain. Garlic milk helps to reduce inflammation in the body, due to which the pain of sciatica is greatly relieved.
How to make garlic milk?
Take 3-4 garlic, little water, 1 cup milk and a little sugar or honey for sweetness. First of all, make garlic paste. Boil this paste with some water. When the water boils to its half, add milk to it. When it comes to boil again, add half teaspoon sugar or 1 teaspoon honey. You can drink this milk before going to bed at night.
Also Read: Social Factors Play A Major Role In Influencing Breastfeeding, Says Dr Roghayyeh Bayazi
Fennel water
Fennel is considered to be quite beneficial in Ayurveda after milk production. Apart from this, fennel is also known for weight loss. Weight gain is a common problem in women after pregnancy. You need to lose weight to keep the body fit again after delivery. If you are trying to lose weight after pregnancy, fennel water can be beneficial for you. Drinking fennel water has many benefits for your body.
According to Ayurveda, fennel is considered very helpful for the stomach. Due to the antioxidants present in it, it accelerates metabolism and helps in reducing fat. Also, fennel is rich in fibre, minerals and antioxidants. Aniseed contains 17% of vitamin C, 7% calcium, 6% iron, 6% magnesium, 3% potassium and 19% manganese. Calories are very low in this, so fennel water is considered better for weight loss.
How to prepare fennel water?
To prepare fennel water, you need one teaspoon fennel, half a litre of water, half a teaspoon honey. Boil water in a pan and add fennel seeds to it. After boiling for 3-4 minutes, sieve the water and add 1 teaspoon of honey to it. Drink this lukewarm fennel water, which will give you energy, keep your stomach healthy and help in weight loss.
Read more articles on Women's Health