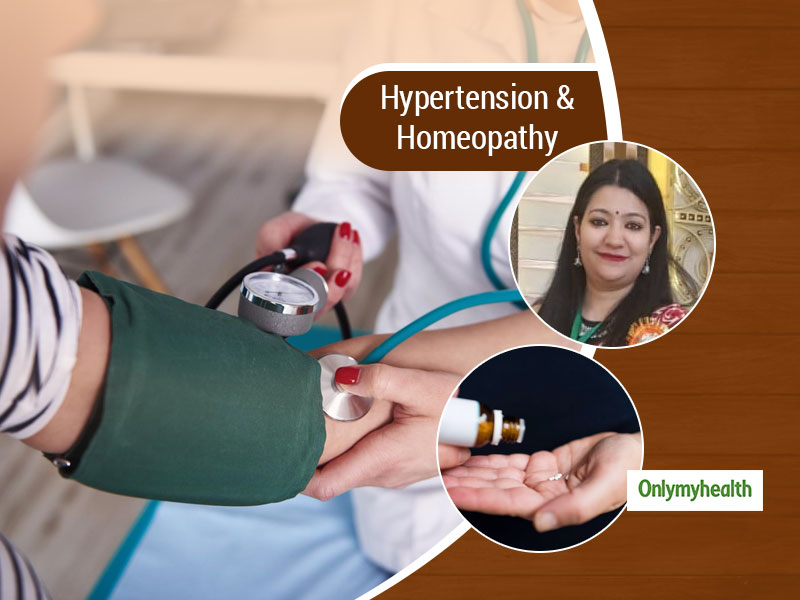 Are you a patient of high BP or you know someone with hypertension? Have you tried the homeopathic treatment for the condition? Homeopathy is quite underrated when it comes to the treatment of major ailments related to vital organs such as heart, kidneys, etc. We think about consulting a homeopath for only regular issues like cough and cold as a homeopathic medicine takes time to work but it destroys the problem from its roots. People do not trust homeopathy for serious ailments. Hypertension or high BP problem is an example where people readily consume allopathic medicines(that are fast-acting but with side-effects in the long run) but not a homeopathic medication which people generally think is slow-acting but 100% safe. Dr. Sheshadri Juyal who is a practicing homeopathic physician reached out to OnlyMyHealth to talk about the role of homeopathy in high BP and homeopathic remedies for BP. Read this article to know what she has to tell us.
Hypertension or high blood pressure is a silent killer which slowly works against our health and puts us to a greater risk of developing heart diseases in the future. In this condition, the blood pressure in the arteries elevates persistently. The normal blood pressure range is 120/80 mm Hg and when it exceeds, it is called high BP.
High blood pressure is divided into three categories:
Pre-hypertension- 120–139 mm Hg Systolic and 80–89 mm Hg Diastolic
Hypertension Stage 1- 140–159 mm Hg Systolic and 90–99 mm Hg Diastolic
Hypertension Stage 2- above160 mm Hg Systolic and >100 mm Hg Diastolic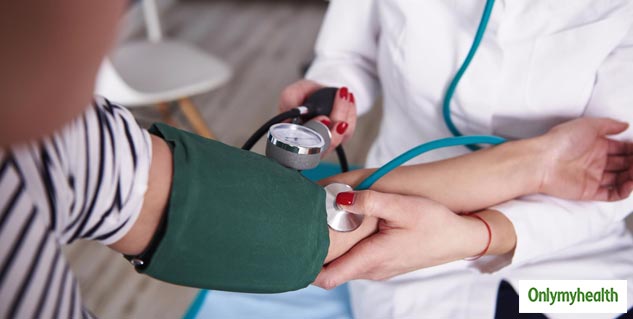 Common symptoms of Hypertension
Severe Headache
Vision problems
Breathing troubles
Irregular Heartbeat
Fatigue
Confusion
Chest pain
Ear buzzing
Blood in urine
Homeopathic Remedies For Hypertension
Homeopathic medicines (e.g. Allum Sativa, AmylenumNitrosum, Baryta Mur,
CratagusOxycantha, Gloninum, Nux vomica, Strophanthus, Lachesis etc.) are available for the treatment of hypertension and can be prescribed to patients of any age group without any aggravation.
Homeopathic medicines work very well for those who have recently been diagnosed with Hypertension and who have not taken any other medication for it.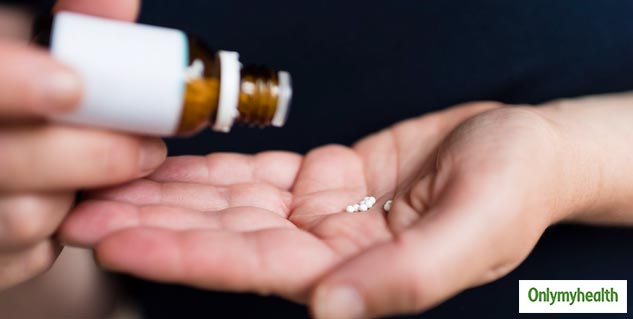 People with chronic Hypertension, who are taking other medication (including allopathy) for a long time, can also use homeopathic medicines.
Such patients are advised to continue already prescribed medication along with the homeopathic medication initially, and slowly transition into complete homeopathic as the treatment takes place.
Also Read: Diet Recommendations To Prevent Gestational Hypertension
Food Preferences
Dr. Sheshadri also listed down some food options as effective ways to control hypertension. These are:
Green leafy vegetables
Oatmeal
Low-fat yogurt
Flaxseeds
Potassium-rich food like Kiwi, Almonds, Apricot, Broccoli, Tomato, Figs Beetroot, Garlic, Strawberries, Olive oil, Banana, Pomegranate juice and Baked Potato.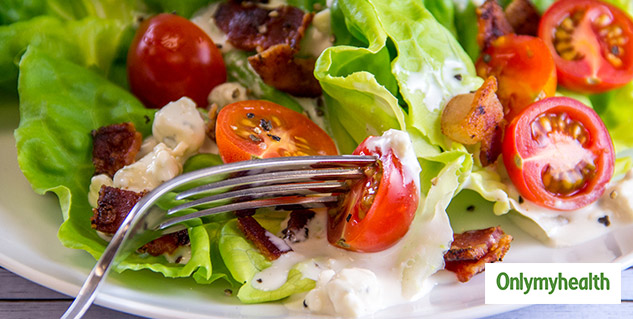 Foods to avoid during hypertension:
Here are some foods that are not advised to be consumed by a patient of hypertension.
Red meat
Processed meals
Packaged products
Canned juice
Caffeine
Sugary drinks
Hypertension is one of the major causes of death due to cardiovascular problems. It is very important to treat is sooner to prevent its severe consequences.
Dr. Sheshadri also suggests these breathing exercises control high blood pressure:
Anulomvilom pranayama
Bhastrika pranayama
Kapalbhati pranayama
Sheetali pranayama
Read More in Heart Health