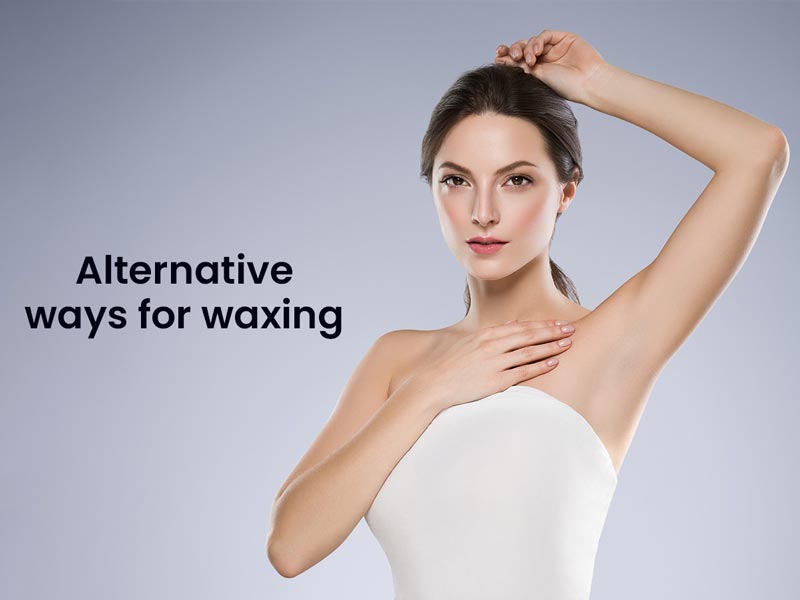 Waxing is not the first option everyone goes for to get rid of body hair. Some people feel that it is a very painful and tiring process. Then, how to remove body hair? There are many other ways to fulfill this purpose. One of the most famous preferences is for a hair free body is shaving, but you are most limited to this option. In fact, during the lockdown last year, many people had to reside and explore body hair removal ways instead than waxing. It can be tricky to find the right hair removal method suited for you and your body. We like to flaunt our body in summers in dresses, thus most people get rid of unwanted hair during this time. Keep reading to know about some alternative ways to get rid of body hair to avoid waxing.
Alternative ways to remove body hair
Here are 5 alternative ways to remove body hair, instead of waxing:
1. Sugaring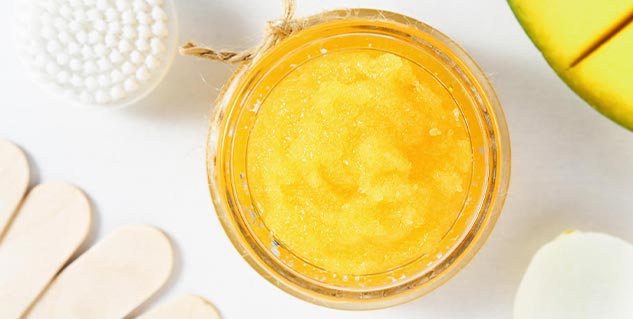 Sugaring is a process similar to waxing but a bit less painful and can be done at home. You can use lemon juice, sugar and water to prepare a mixture. Apply on the hairy area in the direction of your growth. Did you know that this hair removal method is being used since the Egyptians spearheaded the treatment. Sugaring is suitable for all skin tones and types. To make an at-home sugar wax recipe, take 1 cup white sugar, 1/8 cup lemon juice and 1/8 cup warm water. Another major benefit of this way is that it not only removes hair immediately, but also improves the regrowth over time.
2. Shaving
At times, going to the salon and getting waxed feels like a task. Hence, shaving is the first option that comes to mind. Shaving works by cutting off the hair at the skin level and not from your roots. You have the option to choose between electric shavers and disposable razors. Shaving is a painless process but one needs to be careful as to not cut themselves. However, one of the major drawbacks of shaving is that the hair grows back soon. You can use it for a hair free body but avoid shaving the hair off your face.
Also read: Top 7 Tricks for Smooth and Painless Waxing
3. Lazer
Lazering is a hair reduction method and not a full hair removal process. It helps in turning the hair growth lighter which means, a lot of people can benefit from this method. But, you will have a lighter hair growth later as well and you will have to manage it with other hair removal methods. You can visit a skin specialist as he/she can tell suggest as an expert if you should go for it or not, even though it is quite safe. Getting lazer is very effective and prevents your monthly visits to the salon. The method is a big painful when the laser beam burns the hair follicles.
4. Hair removal cream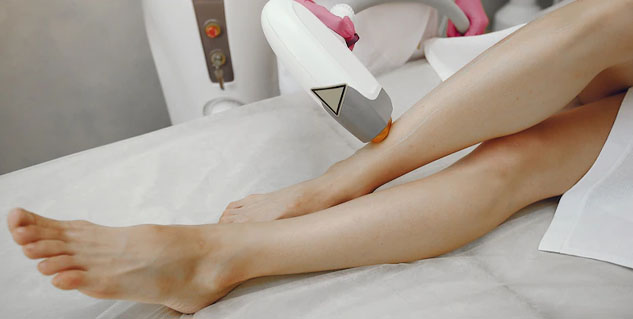 Hair removal creams or also called depilatories, contain chemicals that can break down your hair structure. To use this way, just apply the cream on an area, and wait for atleast 5 - 10 minutes. After you see the hair breaking, then use a towel or plastic scraper to remove the cream along with your hair. The chemicals present in hair removal creams are strong and can cause irritation on your skin. It is suggested to do a patch test first. Hair removal creams should be applied on large body parts such as legs and arms and also on areas that are hard to shave or wax-like the upper lip or elbows. Use the hair removal cream in your growth's direction. Let it stay for 15-20 minutes and then wash it off.
Also read: Home Remedies for Hair Removal
5. Epilation
Epilation is also another method to get rid of body hair. They can also be used at home and are as useful as waxing as they take out hair from the roots. This helps in stunting the hair growth and your skin becomes smooth from each direction. Epilators are available in the markets and stores online. Elipators are easy to use with batteries and pocket friendly, thus you don't have to spend a fortune every month. as you do not have to spend a bomb every month. But, these can be a little hurtful as they pull out your hair from the roots. It removes less hair at a time so it takes some time to complete the process.
All image credits: Freepik