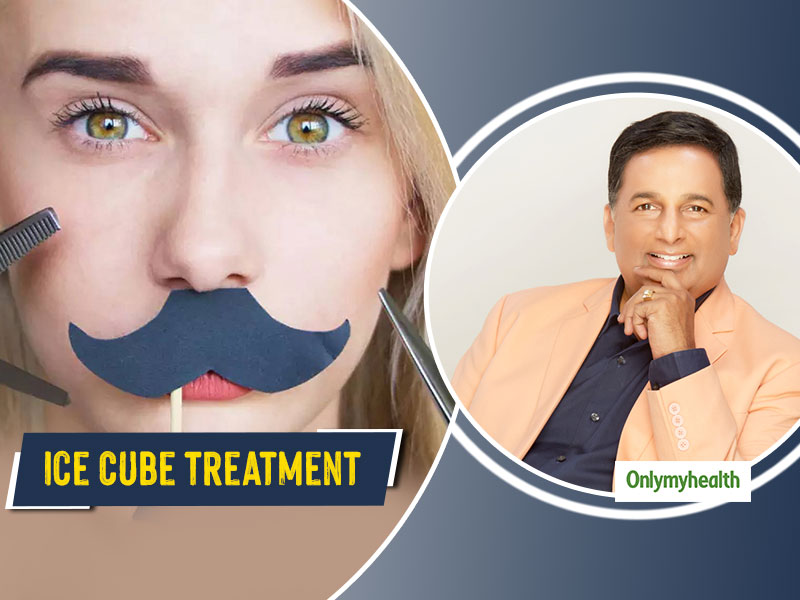 Ice Cube Treatment! Here's a complete guide to this new and innovative laser hair removal treatment.
Today you no longer need to go through the pain you have with shaving, waxing and tweezing sessions, thanks to the advanced technology, 'the Cool Brush Technology.' A New and Innovative Laser Hair Reduction Treatment which does away with the very element of 'heat' from 'laser' and leaves one with the Ice Cube effect, standing true to its name. This method causes minimal pain with its best-in-class laser technology imported from Italy and is the latest cooling, permanent hair removal method. The technology offers maximum comfort through the process reduced per- session time and involves a minimal recovery period. And the result - smooth skin free of unwanted hair.
Benefits of Ice Cube laser hair reduction
Reduced Treatment Time
RichFeel's new technology ICE CUBE 2.0 has a large spot size & a smooth gliding motion that will do deep penetration into the skin to give the best results. This treatment is done in the least amount of time as compared to other laser hair treatments done elsewhere. You get a full-body hair reduction treatment in the shortest time possible. The results of the Ice Cube treatment will be visible after 5-6 sessions.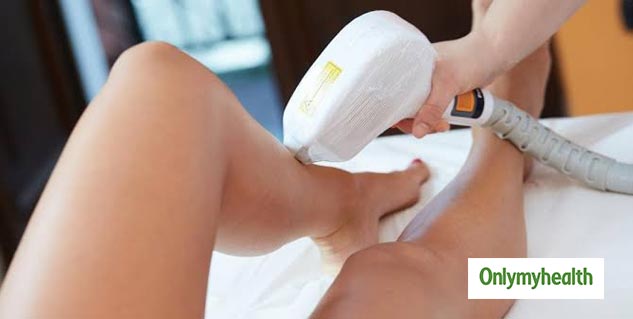 Minimal recovery time needed
This technology allows the patient to resume daily chores, almost instantly. Ice Cube 2.0 has unique cooling properties where a person may not have to bear the slightest of discomfort during the laser treatment for hair removal and will have fewer side-effects. You will rarely find any redness, itching or swelling of the skin in this unique treatment.
Approved For All Skin Types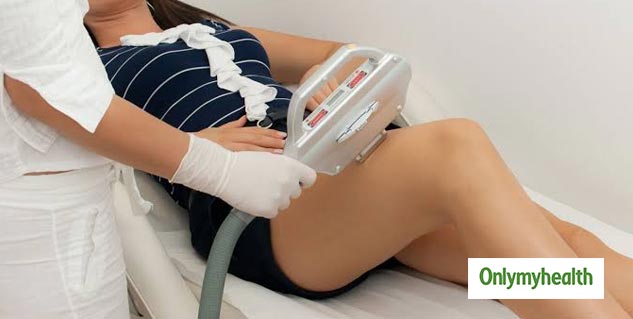 The best part about this laser hair reduction treatment is that it is suitable for all skin types making it versatile and very accommodating. It is practically risk-free and causes the least obstruction on the surface of the skin, whatever the skin type you may have.
Shows Better Results
With RichFeel's ICE CUBE laser hair reduction treatment, one need not worry about the skin-type or the skin-readiness for the treatment. This unique technology uses extra-long pulse width is suitable for all skin types and gives much better results as compared to other machines.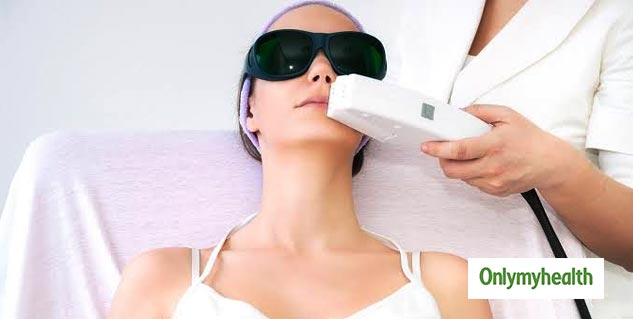 How safe is laser hair reduction?
It is safe. The Trichologist examines the hair using a hair analysis machine, Capilloscope. It is used to understand the density of hair growth and decide specific parameters to conduct the treatment. This is done to have optimum results without hampering the safety.
However, with the growing popularity, several salons and self-styled clinics & experts have started offering laser hair reduction as a service. Most of them do not have the necessary technical and medical knowledge to perform the treatment. Also, there is little information available which could be misleading to the people coming for the laser treatment. Always visit a reputed clinic, where you have a certified hair doctor to guide you on the way forward.
What to Expect and How much does it cost?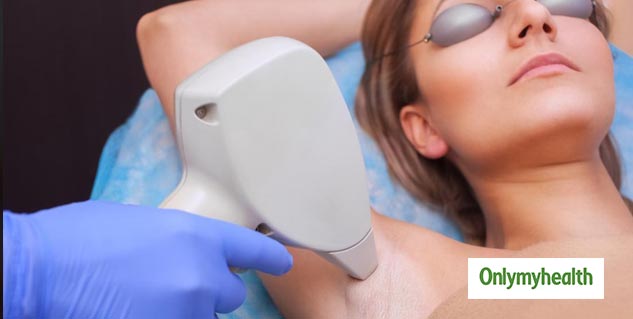 RichFeel's Ice Cube treatment is the safest and most cost-effective method to get rid of your unwanted body hair. Typically, the cost of laser hair reduction treatment will depend on which body part you wish to get treated, what laser technology you are opting for and from which Clinic! The thing about the laser is that it helps you reduce hair growth from a targeted area - it could be from your face, upper lips, chin, back, legs, hands or even your private parts.
With RichFeel's Ice Cube 2.0, you are opting for the safest option to have hair removed from any chosen body part, with utmost comfort, at the most reasonable & transparent pricing. The treatment is only for 45,000/-* (Taxes & Conditions Apply) for your full body and easy EMI options are also available.
How Is Laser Hair Reduction Procedure Done?
Before starting the Ice Cube hair reduction treatment, the hair that needs to be removed and trimmed if necessary to maintain a length of few millimetres. The technician will then adjust the laser instrument as recommended by the Trichologist to check the location of hair, thickness along with the colour of hair & skin type.
You will be given a protecting eye gear to cover your eyes throughout the procedure. A special gel will be applied on the skin surface that will help to penetrate the laser beam into the deeper layers of skin to target all the hair follicles. If needed, a local anaesthetic may be applied if you feel any discomfort during the process. The duration of the sitting depends on the part being treated and the nature of your hair growth in a particular area.
Precautions to take before and after going for Ice Cube laser hair reduction
Before going for the Ice Cube laser hair reduction, you must avoid plucking, waxing, and electrolysis for at least one month before you are scheduled for the treatment.
Avoid sun exposure for one month before and after the treatment. This is because sun exposure may lessen the effectiveness of laser hair reduction treatment. It can also increase the chances of complications later.
Use ice packs or cooling gels on the skin where the ice cube treatment is done. It will help to reduce redness or discomfort caused to the skin.
Post the treatment, apply a high SPF sunscreen to protect your skin for a few weeks. The sunscreen lotion which you will apply should be clinically approved by your Trichologist, which will depend on your skin condition and sensitivity.
How can a Trichologist help you?
Laser hair reduction is not just a cosmetic procedure, it is important to consult a certified hair doctor for the same. Medical history is very important to be checked before going for the process as sometimes some medications have relative contraindications to the laser. It is important to consult a Trichologist before going for the treatment. Trichologist would run through a proper consultation to understand your lifestyle, medical history and examine the area which you wish to get treated. Your hair texture & hair colour in that area will be checked and analysed to know your hair growth pattern. Only then is the treatment begun, thus ensuring utmost safety.
Also Read: How to Do Foot Soaks Or Foot Bath For Healthy & Beautiful Feet
(With inputs from Dr Apoorva Shah, Pioneer of Trichology in India and Founder of RichFeel)
Read more such articles on Fashion and Beauty