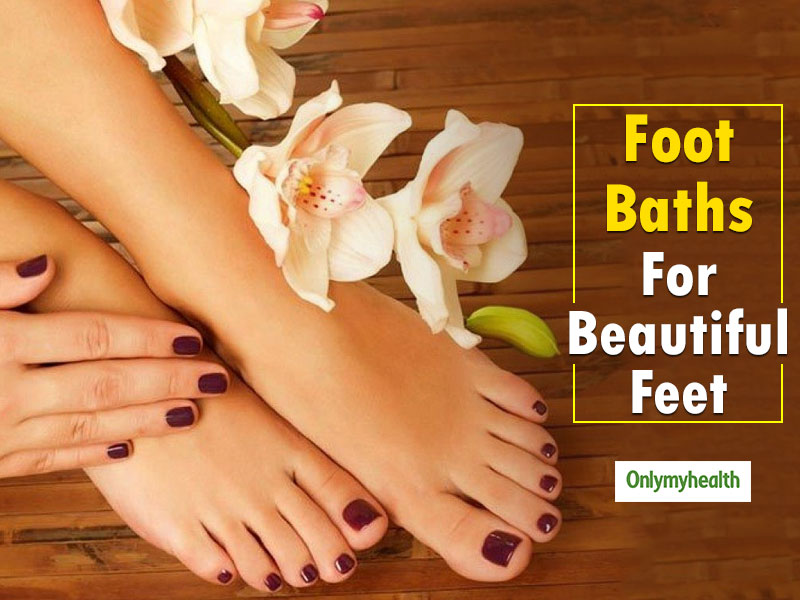 Your feet do get tired after all the walking here and there the entire day. There comes a time when you feel the need to relax a bit and pamper your feet for their unending support. The best way to keep them healthy is by treating them with a good foot bath. No, you don't need to visit a spa for this. You can try different foot baths to nourish your feet and help them heal. Here are some DIY Foot soaks that you can try at your home.
Vinegar Foot Soak
Vinegar foot bath is of great help with dry, itchy or athlete foot. As vinegar holds great antimicrobial properties, it kills the bacteria or fungi which is responsible for foot odor. People whose feet stink a lot must try this amazing foot bath.
Here is how you can make this foot soak:
Fill a tub with warm water and add vinegar to it.
The ratio of water and vinegar should be 2:1
Soak your feet in this water for about 15-20 minutes.
Clean them with a cotton towel.
Do this every day until you get relief.
Honey Lemon Foot Soak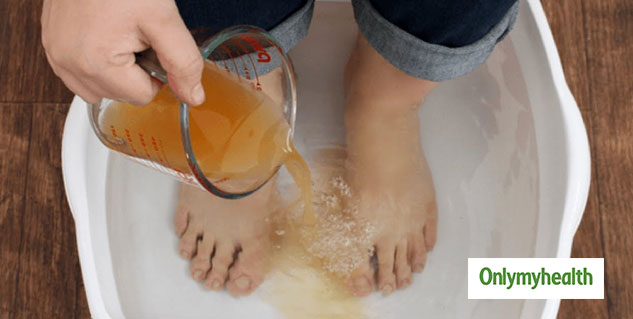 While lemon is rich in antioxidants that help in deep cleaning the feet, honey, on the other hand, has great moisturizing properties that would keep your feet soft and supple. If your feet feel dull and dry, treat them with this easy and effective foot bath.
Fill a tub with warm water and pour honey, vinegar and lemon juice to it.
You may also put lemon slices in the tub instead of lemon juice.
Put your feet in the tub and soak them for 15-20 minutes.
Neem Oil Foot Soak
Neem oil is a great antibacterial and antifungal oil which can treat your feet. This is particularly suggested for people who suffer from an athlete foot or frequently get fungal infections in toes or ankles.
Fill a tub with warm water.
Add a few drops of neem oil to it.
Soak your feet in the tub for 15-20 minutes.
Wipe them with a clean towel and apply a good foot cream.
It is better to perform this before going to bed.
Honey and Milk Foot Soak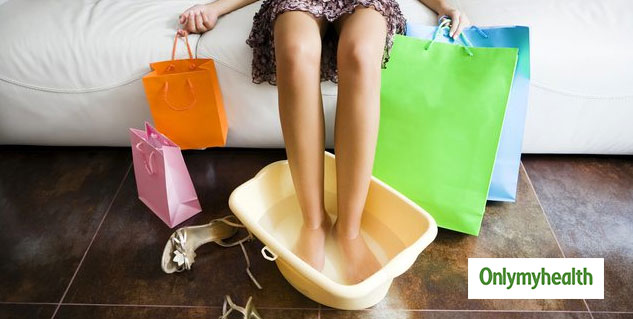 Both honey and milk are natural moisturizers which can keep your feet healthy and soft. This would also clean the feet for any bacteria and fungi. Also, it would help scrub off the dead skin so that your feet look clean and glowing.
In a tub, add warm milk and honey.
Mix them well. You may also add warm water to increase the volume.
Now, put your feet in it and soak them for about 20 minutes.
Clean them and give a gentle massage.
Now, wash them with water and apply a foot cream.
Read more on Fashion & Beauty