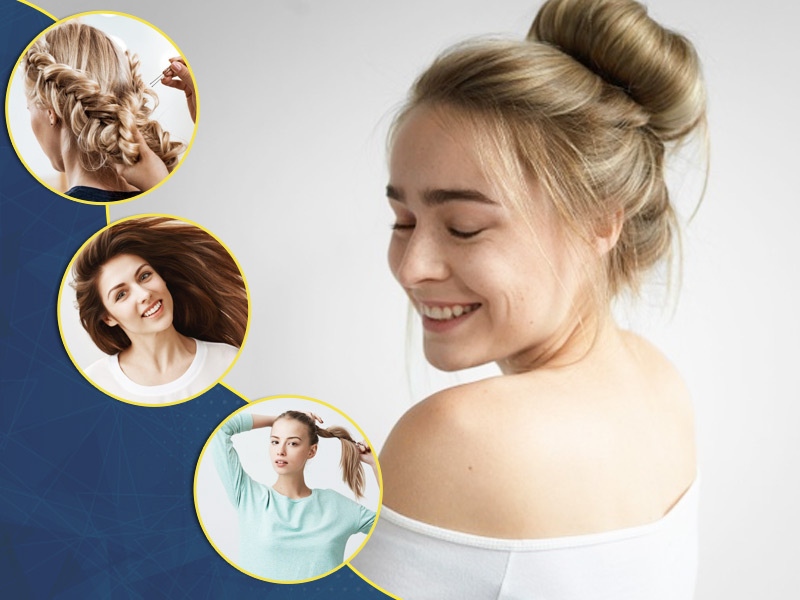 Rakshabandhan is only a few days away. Like all other Indian festivals, this festival is also a manifestation of the rich culture and tradition of our country. It is yet another festival where all the ladies get to dress up. But it is a family occasion celebrating the bond of siblings, so you might not want to go all out with this one.Keeping this in mind, here are 4 hairstyles that will take your style up a notch. You can pick any of the following hairstyles for your tresses for an effortlessly chic look.
The Classic Messy Bun
It can never go wrong with this hairstyle. It suits almost every woman and looks very classic. This effortless hairstyle can make you look pretty in only a couple of minutes
How to:
Brush your hair to make it knot-free.
The smoother the hair, the better will your messy bun look.
Gather your hair in a ponytail – it does not have to look perfect.
Now start twisting the ponytail to make a bun.
Secure it with bobby pins until you get the desired results.
If you do not like a lot of hair sticking out of the sides, then go ahead and use more bobby pins.
You can also use a hair spray or hair moose to hide the baby hair.
Finish it up by using a hair spray – this will keep the messy bun in place throughout the day.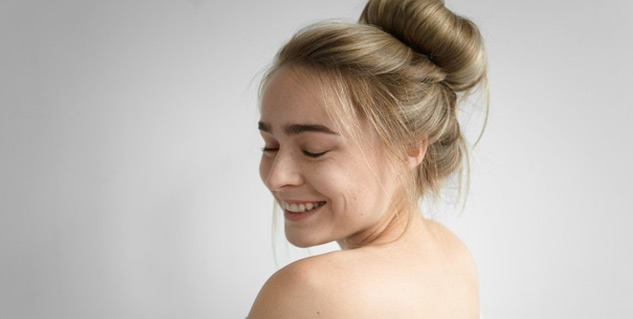 Also read: 5 Easy Ways To Make A Perfect Floral Hairstyle
Half-up Bun Hairstyle
This is one of the easiest hairstyles to do, especially if you are in a hurry. Even if you do not have time to blow dry your hair, you can simply do this hairstyle without putting much effort into it.
How to:
First, part your hair into half from ear to ear.
Twist the upper part of the hair into a messy bun and secure it booby pins.
Let the rest of the hair hang loose.
If you have some time on your hands, you can curl the rest of the hair and make it look even more chic.
Low Ponytail with Side Part
A sophisticated hairstyle with the perfect minimalistic vibe. This hairstyle is very easy to create and it gives a slimming effect to a round face.
How to:
Part your hair on either side of the head.
Gather your hair loosely into a ponytail at the nape of your neck.
Secure this ponytail using an elastic band.
Now, take a few strands of hair and cover that elastic band with it.
Secure it with bobby pins.
Pull out some hair near the front if you have a long face.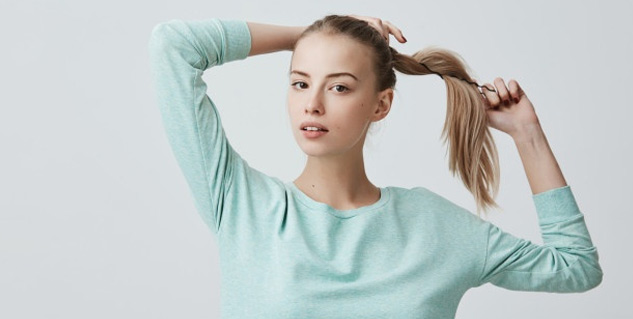 Also read: A Flat Hair Straightener Can Help You Get The Perfect Beach Waves. Follow These Steps
Double Dutch Braid
This is a beautiful, comfortable and perfect for medium to long hair. Also, a great hairstyle for the hot weather.
How to:
Part your hair down the middle all the way to back of your head.
Tie the two halves separately using an elastic band.
Start braiding one side of the hair at a time.
Pick up three small sections of hair at the front and begin cross-braiding.
As you go on, add small bits of hair to each section as you braid.
Plait till the end and secure it using another elastic band.
Repeat on the other side and you will be done with the double dutch braid in no time.
These are some of the easy hairstyles that can be done at home without any help. You can also check out other chic hairstyles for your hair to make them look fabulous and festive-ready.
Read more on Fashion & Beauty