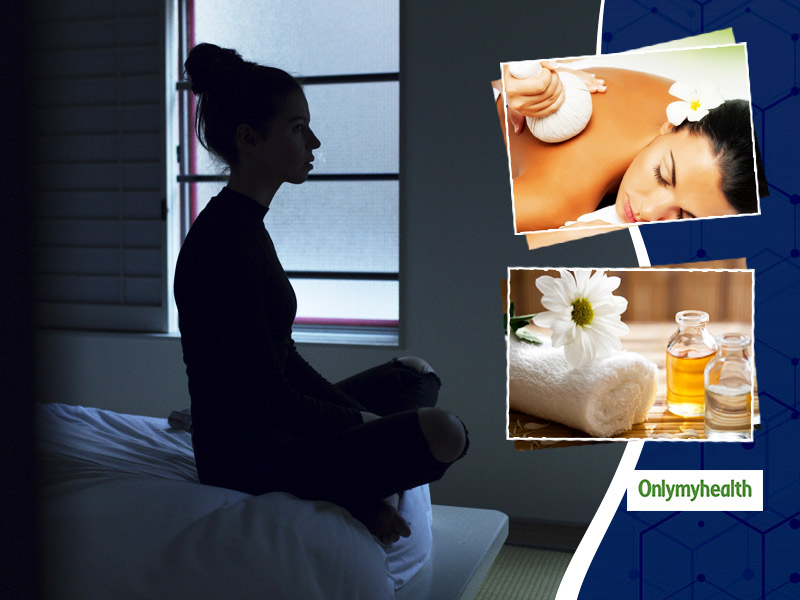 What is Aromatherapy Massage? Here are its Health Benefits, Side Effects and precautions you need to take before it.
What is Aromatherapy Massage? This massage is a natural healing method that uses natural plant extracts to promote health. Sometimes it is also called essential oil therapy. It enhances both physical and emotional health. Aromatherapy is considered as both an art and a science. An aromatherapy massage is done using the massage oil or lotion that contains essential oils (highly concentrated plant oils) such as peppermint, lavender, sandalwood, rose, chamomile, tea tree, jasmine etc. Ancient cultures in India, China, and Egypt have incorporated aromatic plant components in resins, balms and oils. These natural substances were also used for medical and religious purposes. How does aromatherapy massage work? While doing an aromatherapy massage, the essential oil molecules are inhaled or absorbed through our skin, promoting beneficial changes in our minds and bodies by affecting the brain's region. Aromatherapy works using the following products:
Lotion for a body cream, massage or oil
Hot and cold compressor
Aromatic spritzers
Clay face mask
Face streamer
Bathing salt
Diffusers
Inhaler
Aromatherapy to relieve anxiety and stress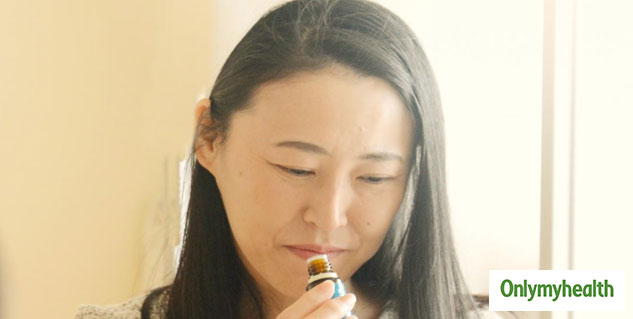 Clinical research is currently being done on the use of herbal oils and various aromatherapy applications worldwide. Roses, Lavandula, oranges, bergamot, lemons, etc., are examples of essential aromatic oils commonly used to relieve anxiety, depression and stress. Do essential oils work for anxiety? Researches have shown that special essential oils used in aromatherapy can relax the body, promote better sleep and help reduce stress. What scents are calming? Do you know that lavender is the most widely researched fragrance? Numerous studies confirm its soothing, calming, and has sedative effects. How to Relieve Anxiety with an Aromatherapy Massage? The aromatherapy massage is a highly recommended therapy for people who are curious about how to relieve anxiety. How can aromatherapy help relieve stress? The aromatherapy massage acts as a stress reliever therapy. It is an effective method for stress relief as can easily combine it with other stress relievers (for example, massage or meditation) for increased stress relief. Where do you rub essential oils for anxiety? When you are stressed out, apply a couple of drops and massage it into the shoulders and neck. A few droplets on the neck or chest with some deep breathing will help you calm and relax your mind.
Also Read: What is Sleep Paralysis? Know Causes, Symptoms and Prevention Tips
Aromatherapy for depression and insomnia
According to the different study results, the lavender fragrance had a beneficial effect on depression and insomnia. How does aromatherapy can ease depression? Chemicals in essential oils trigger scent receptors in your nose that give information to the part of your brain that regulates your mood. What type of massage is right for depression? The aromatherapy massage can relieve some of your symptoms and help you manage the condition. A classical or traditional Swedish massage known as a common type of massage is recommended for depression. Does frankincense help with depression? Frankincense helps to balance hormones and lift mood, especially in women. One study that used other oils alongside frankincense found that the combination was effective for terminally ill patients (in alleviating depression), and may have also helped with pain management. What essential oils make you feel happy and are suitable for depression?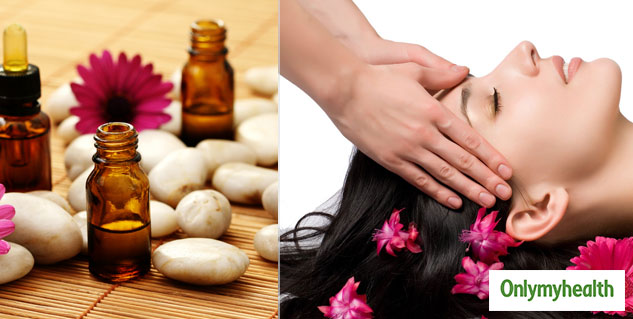 Also read: Back Pain May Mimic Hip Joint Arthritis, Know From Doctor How To Distinguish Between Them
Sandalwood: calm nerves and help with focus
Tea Tree: fight infections and boost immunity
Peppermint: boost energy and aid digestion
Chamomile: improve mood and relaxation
Rose: improve mood and reduce anxiety
Jasmine: help with depression
Lavender: relieve stress
Aromatherapy oils to boost the immune system
Ravintsara essential oil: Do you know that it's a must-have in the aromatherapy world? Yes, because of its antibacterial and immunostimulatory properties. The essential Tea Tree oil, has anti-infectious properties, and the essential oil of Eucalyptus Radiata has energizing and antibacterial, potent antiviral, it strengthens and stimulates the organism. Do massage and essential oils boost the immune system? Taking massage therapy with essential oils at regular intervals helps boost our immune system and flush toxins that increase blood flow throughout our body. It also increases the activity of white blood cells that help our body to fight diseases. What is the difference between aromatherapy and a Swedish massage? The aromatherapy massage differs from the Swedish massage in several distinct ways. The first difference is that a few drops of essential oils are mixed into the leading carrier oil and are blended into a massage wax. Another difference is the massage's pace as it is intended to be done at a slow pace. Do you know that lymphatic drainage and Swedish massage are immune-boosting power plays? How one can naturally strengthen immunity with aromatherapy?
Diffuse a combination of essential oils that cheer you up.
Do a 5-minute meditation with the scent.
Give yourself an aromatic massage.
Go for a walk among the trees.
Create a sleep sanctuary.
Health Benefits of Aromatherapy Massage
Mr Gurpreet Singh Arora, Founder - The Center of Healing (TCOH) states that "each essential oil used in the aromatherapy massage has the different properties of making you feel calm, relaxed and energized. The benefits of aromatherapy massage include relaxation, pain management, relieving depression and anxiety, reducing improved stress mood, restoring physical and mental well-being etc."
Aromatherapy mind and body re-energising treatment: With aromatherapy, energy is transmitted throughout the body, and the body becomes active. Ascential aromatherapy induces immediate changes in the human brain. Smell not only changes your state of mind but also makes you energetic. Our brain has neurons that recognize this smell, and these neurons make the brain vibrant when it comes to aroma.
Aromatherapy stress relief: Aromatherapy refers to natural oil, in which diseases are treated through a variety of oil fragrances. This is an excellent treatment to avoid stress. The smell of flowers automatically relieves stress. During this treatment, you will be relaxed and peaceful for a few moments, as well as oil massage with fragrant flowers will relieve your tension in a moment.
Immunological and Psychological Benefits of Aromatherapy: The aromatherapy massage's immunological and psychological benefits include relaxation, pain management, relieving depression and anxiety, reducing improved stress mood, restoring physical and mental well-being, etc.
Aromatherapy and skincare: Apart from this, aromatherapy improves the face by treating many skin problems. In today's stressful life, we should seek the help of aromatherapy to relieve stress.
Side Effects of aromatherapy massage
Aromatherapy uses aromatic essentials medicinally, and this natural oil is known to improve the health of body, mind and soul. But some essential oils, used in the do the aromatherapy massage may cause an asthma attack, headache, restlessness, an allergic skin reaction, including rash, redness, swelling, itchiness etc. Use essential oil carefully if you are going through the following situation:
Also Read: Feeling Stressed and Don't Know What To Do? Try Walking Meditation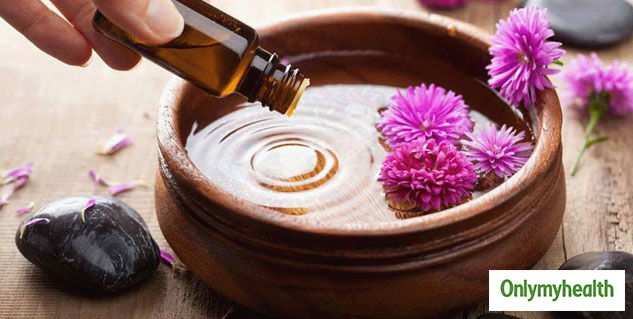 High blood pressure
High fever
Psoriasis
Epilepsy
Itching
What precautions did you need to take before Aromatherapy Massage?
"Most essential oils are safe to use. But you should always take some precautions while using them. It is still necessary to take an individual's health or medical history before doing the aromatherapy massage. Excessive use of aromatherapy oils is not recommended and only use oils that have been adequately diluted by a massage lotion" says, Mr Gurpreet Singh Arora, Founder - The Center of Healing (TCOH).
Children, breastfeeding and pregnant women should use essential oil with caution and under a doctor's supervision.
Citrus essential oil makes your skin more sensitive to the sun; if you use citrus oil, you should avoid sunlight.
You should avoid certain oils and never swallow essential oils.
Read more articles on Mind & Body