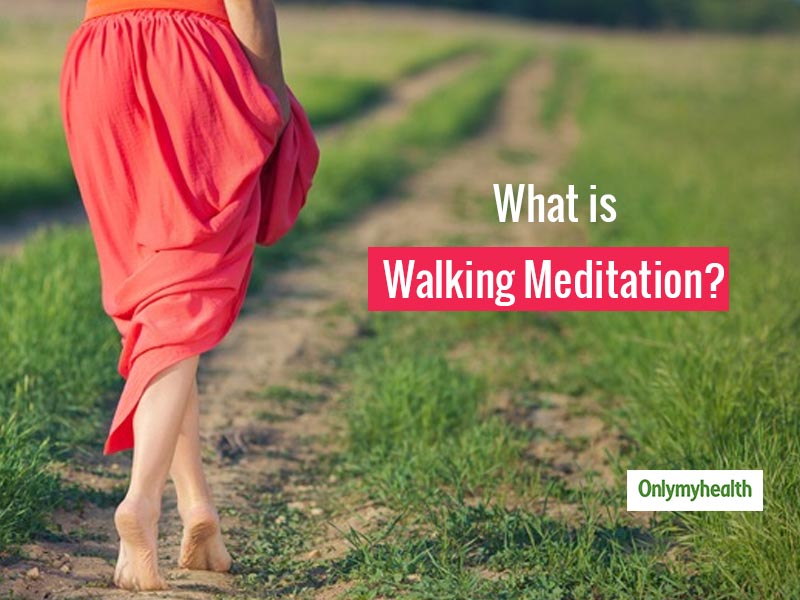 Walking and meditation are two different practices but when they come together as one, the benefits double. If you are wondering what walking meditation is, the answer is meditating while walking. It is meditation in action and extremely therapeutic. We all have done this at some point in time. Remember the last time you took a brisk walk in the park when you felt stressed and confused? That is nothing but walking meditation. Whether you know or not, walking is naturally meditative and apart from physical activity, it also promotes mental soundness. This is highly practiced in Buddhism as Gautam Buddha was the first person to introduce this beneficial practice. Find more details in this article.
How is walking meditation done?
For walking meditation, you need to practice these things:
A peaceful location: As you know, meditation is best done in calm environments, the same goes for walking meditation. Find a serene location and avoid parks that are crowded.
Watch each step: To meditate while moving, be careful of your steps and you must feel your feet moving forward.
Maintain a steady speed: Walk neither fast nor slow. Maintain a speed throughout or else it would disrupt your meditation.
Focus: Do not get distracted by anything while doing walking meditation. It is extremely important to reap the benefits. You can also try Zen meditation.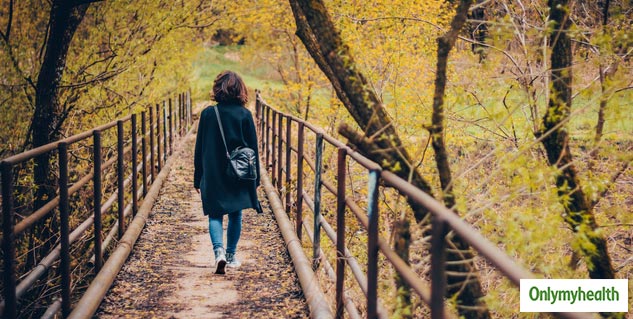 How are sitting meditation and walking meditation different from each other?
Some of you might still be confused between regular meditation and walking meditation. Let us clear your queries with these pointers that describe the difference between sitting meditation and walking meditation.
Also Read: 5 Different Types of Meditation and Its Effects On Mind & Body
The most common difference is that regular meditation is done in sitting or still position whereas walking meditation is done in action.
You are supposed to keep the eyes shut during sitting meditation but walking meditation is done with open eyes or else you might fall or end up hitting a stone and hurt yourself.
Sitting meditation is all about concentrating your focus on a virtual point. On the contrary, walking meditation asks to use your observational skills by noticing what is around.
Walking meditation is done in motion and you can feel your movements. Sitting meditation is still and subtle with zero mobility. You can also turn on music with meditation for additional benefits.
Both sitting and walking meditation have their own benefits and you can choose either of them. It only depends on your mood and what you feel like doing at that very moment to calm your senses.
Also Read: Sitting Quietly For 15 Minutes Can Provide Multiple Health Benefits
What Are The Benefits Of Walking Meditation?
This therapy is not only for stress relief but there are numerous other walking meditation benefits that we have mentioned below: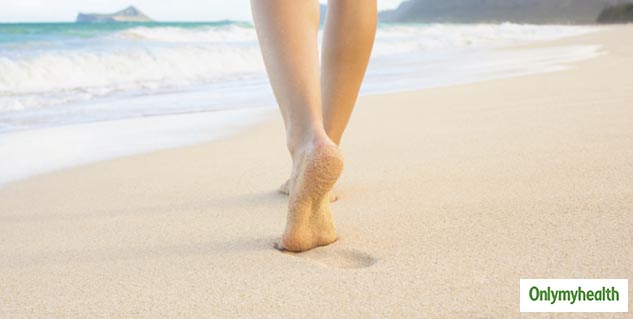 Walking meditation opens up the mind to allow new ideas and perspectives.
Walking meditation improves connection with nature and helps you to become more conscious.
Walking meditation boosts focus and concentration.
It increases mindfulness.
This practice boosts overall health and wellness.
Walking meditation promotes positive thinking and augments the feeling of gratitude.
This helps in dealing with anxiety, stress and confused state of mind.
It keeps negative thoughts at bay to ward off depression and suicidal thoughts.
There are endless reasons why walking meditation may help and individual in bolstering his mental state and psychological well-being.
Read More Articles in Yoga