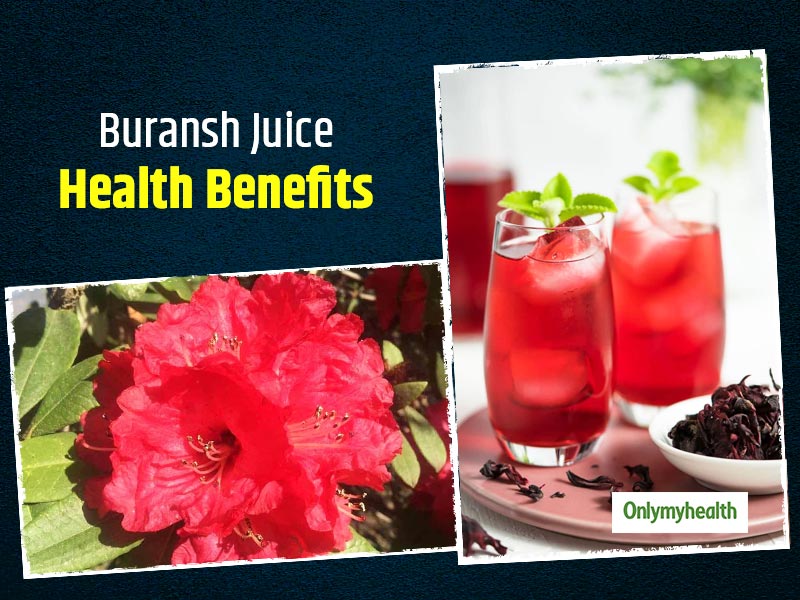 Buransh juice health benefits: Himalayan, the land of medication and peace, is endured with many trees and plants known for medicinal use. Ancient Indian Science era claims Himalayan ranges of India to the have a significant number of trees and plants that add and consider to benefit a healthy lifestyle. Buransh flower is a bright red coloured flower that grows in the Himalayas. It is a hidden gem flower found by the name Rhododendron arboretum rhododendron, also known as Burans or Laligurans or simply Gurans. Ayurvedic Buransh Juice provides many benefits for the heart, skin, liver and body pain and aches as it has Quercetin and Rutin's flavonoids. According to some research, Buransh is also rich in nutrients and is suitable for overall health.
Where is buransh tree found?
Dr Rekha Shukla, MD Ayurveda mentions that "Rhododendron arboretum tree, traditionally called a Buransh tree is found in the valley of Himalayas, Bhutan, and Nepal. This tree is also seen in the part of the Nilgiri hills in South India. The tree is flourished in other parts of the world like Sri Lanka, Thailand, and Myanmar. As we talk about this tree's health benefits, the tree also represents Nepal's national flower. It is also known as the state tree of the hilly states of Uttarakhand and Himachal Pradesh. Along with its benefits, this tree creates a nationality impression too."
Also Read: Upscale Your Exercise Performance By Drinking Tart Cherry Juice

How is buransh juice made?
"Buransh Tree is characterized for its bright scarlet red bell-shaped flowers filled with sweet nectar mainly used for medicinal uses. This flower has a unique significance of its juice as the flower itself is very juicy. Buransh Juice is made out of the leaves and flowers of this tree. Buransh Juice is made into a traditional procedure and is beneficial for many health purposes. This flower is also used in making wine—benefits like anti-diabetic, antioxidant, anti-inflammatory, antimicrobial, heart and liver protective property of buransh flower" states Dr Rekha Shukla.
Also Read: Parsley Tea: Recipe, Nutrition and Health Benefits
Let's know these benefits in detail by Certified Nutritionist Chirag Parmar (Founder of Next Gen Foods)
Buransh juice good for diabetes: Some studies suggest that bursa juice reduces blood sugar and cholesterol levels. The antioxidant properties present in it can inhibit the action of some glucose enzymes. Do you know that Himalayan people use buransh flower juice as a remedy for diabetes? Yes, it is used for both type I and type II. Moreover, medicines for diabetes patients from buransh (rhododendron) extracts are growing due to in-vitro anti-diabetic activity.
Buransh to Treat Anemia and Body Weakness: If you are suffering from anaemia, you can treat it with buransh. The iron present in the flowers of buransh also helps to overcome anaemia. Buransh flowers are very beneficial for health as it is full of nutrients. It is also found to have anti-microbial properties which help in keeping the body healthy. Nutrients like iron, calcium, zinc copper etc. are found in it, which helps treat the body's weakness.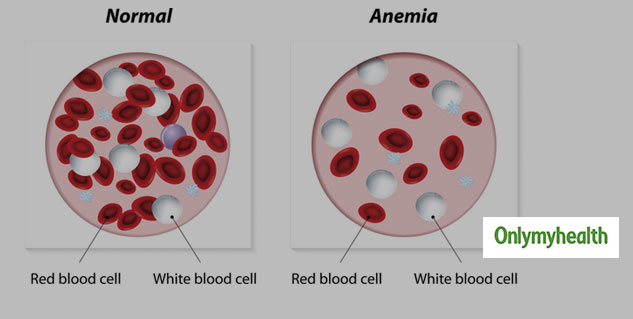 Buransh with painkilling ability: Young leaves of Rhododendron arboretum or buransh have been traditionally used in treating headache. To get relief from headache, a paste made of leaves of Burashan is applied on the forehead. Apart from this, Burhanas helps reduce inflammation of the wound and skin, and the juice of Burhanas helps treat stomach pain. The fruit of Buransh is also drunk in summer to avoid dehydration and to get relaxed.
Buransh juice for healthy skin: It is beneficial to prevent ageing and wonders for the glowing skin. Buransh juice protects the skin from the ultraviolet rays of the sun. This flower juice is a potent antioxidant that guards the skin against harmful effects of pollution. Above all, it offers anti-bacterial and anti-inflammatory properties for the skin to treat eczema, acne, other skin inflammation and rashes.
Buransh keeps liver healthy: Buransh flowers are also used to reduce cholesterol treat liver diseases. According to research done on animals, the flowers and leaves of buransh protect the liver from damage. The study confirms that it has antioxidant properties such as flavonoids, saponins and phenolic compounds. It helps keep your heart, liver and kidney healthy.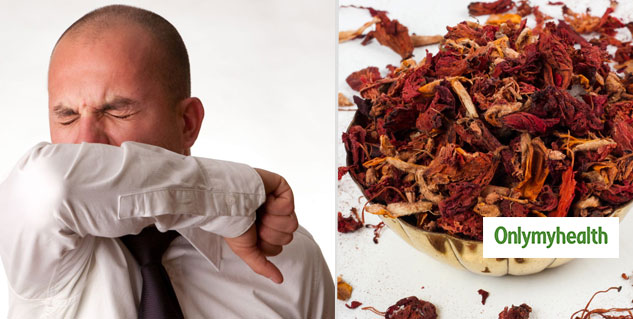 Buransh juice is heart-healthy: Juice of Buransh is also helpful in keeping the heart-healthy. Because this juice is made from natural herbs, which is suitable for our body's whole system, it keeps you hydrated and has many health-effective properties. This juice reduces your blood pressure and bad cholesterol.
Buransh Juice Helps in Fighting with Respiratory Disease: Using buransh is also beneficial in respiratory diseases. Mix its dried leaves with tobacco, and inhale the smoke from it. It provides relief in respiratory disorders. Taking the powder of leaves of buransh flower is also beneficial in respiratory diseases.
Buransh Tree Helps in Fighting with Cough: The medicinal properties of buransh benefits in treating cough. If you have a cough, make a powder of the buransh flower and consume it with water. It cures a cough. Do you know that dried leaves of buransh are also beneficial in cough disease?
Antioxidant buransh juice: Buransh flowers and leaves contain many phytochemicals. It is full of many antioxidant properties, which helps the body to fight free-radicals. Apart from this, the juice of this flower is also beneficial to protect against skin problems.
Buransh Juice Benefits In Body Irritation: Are you suffering from body irritation? In this disease, too, the medicinal properties of buransh can be used. Your whole body's burning sensation will be calmed by drinking this rhododendron juice (the flower juice).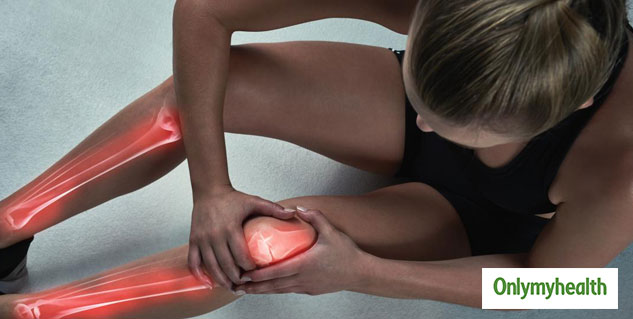 Buransh rich in anti-inflammatory properties: Ayurvedic and homoeopathic medicines have used Buransh flowers and leave to treat inflammation, gout, bronchitis and arthritis. Its leaves are very beneficial for relieving inflammation-related diseases.
Buransh treats diarrhoea: Its flowers and leaves are used as home remedies to treat diarrhoea and dysentery. Its dry petal powder and leaves can be used to relieve diarrhoea. According to research, its flowers have anti-diarrheal properties.
Buransh Benefits for Ringworm Treatment: You can also take advantage of buransh flower in herpes. For this, grind a few leaves of buransh and apply it on shingles. Soon you will get benefit in ringworm.
Buransh Flower Juice Benefits for Bone Pain: If there is a pain in bones, the medicinal properties of Burhanas are benefited. Its flowers contain a sufficient amount of calcium which strengthens bones.
Studies on Buransh (Rhododendron arboreum)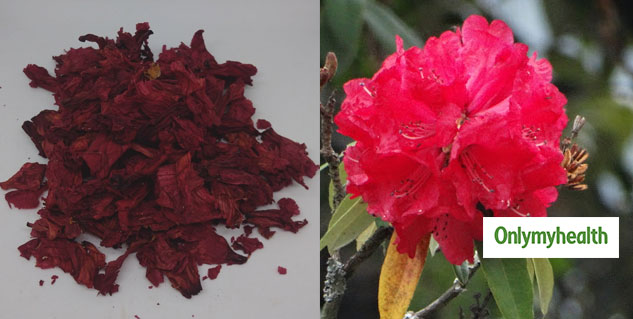 Lab studies with Rhododendron arboretum showed significant anti-inflammatory properties. Animal studies demonstrated the ability of Blanchflower extract to cure paw oedema in rats. Flavonoid, tannin, saponins and other phytochemicals are believed to be responsible for such effect. Two such chemicals with substantial anti-inflammatory property – Quercetin and Rutin are found in branch flower. Quercetin is known to relieve inflammation of the prostate, kidney and urinary bladder. Rutin helps treat painful ulcers in the mouth and gastrointestinal tract and used for osteoarthritis.
Also Read: Reduce Cholesterol, Improve Haemoglobin and Increase Bone Strength With This Pink Fruit
What are the side effects of consuming buransh juice?
Dr Rekha Shukla, states that "the benefits of every natural product have some unwanted side effects. In the same way, this exotic yet healthy burnash juice has many side effects."
Phytochemical: Consumption of this phytochemical-rich flower and its juice should be avoided in large quantities. It may interfere with the action of some medications for heart and diabetes.
Poisonous Leaves: The leaves of the Buransh tree are toxic, and hence, it requires a proper and precise invention to make this juice available for people to drink for health purposes.
Takeaway Tip: Despite its side-effects, the refreshing buransh flower juice is worth trying while your visit to the Himalayas.
Read more articles on Healthy Diet