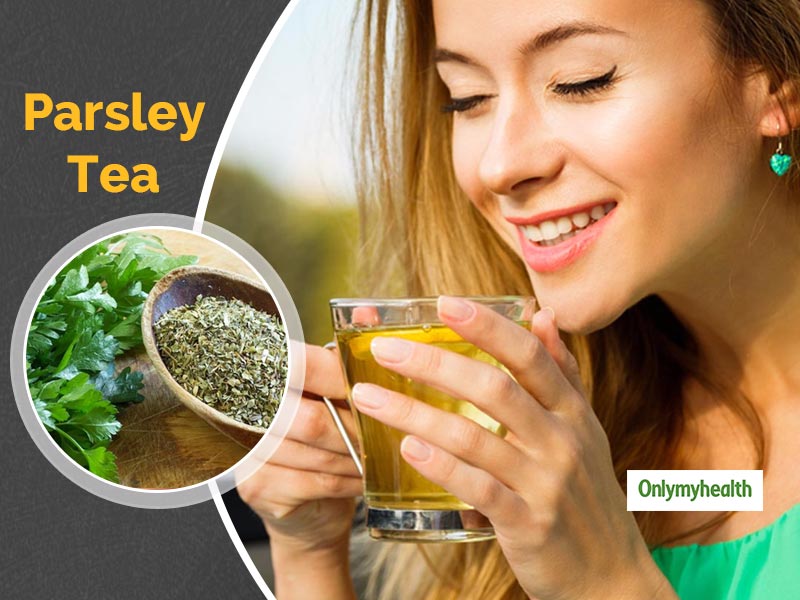 Parsley is widely used to garnish dishes and give them a fresh aroma but that's not all. Parsley is much more than just a garnishing ingredient. It is associated with numerous impressive health benefits. Also, parsley tea is the best source to reap all the benefits. Drinking a steaming cup of parsley tea in the morning would fix all your health woes and promote holistic well-being. This is probably the easiest, cheapest and best way to get healthy. Let us tell you parsley health benefits in detail along with a simple parsley tea recipe.
Health Benefits of Parsley
Rich Nutrient Profile
30g of parsley leaves contain 11 calories, 2g carb, 1g fat, 1g protein and 1g fiber. It is rich in Vitamin A, C, and K. It also contains potassium, folic acid, flavonoids and carotenoids.
Blood sugar control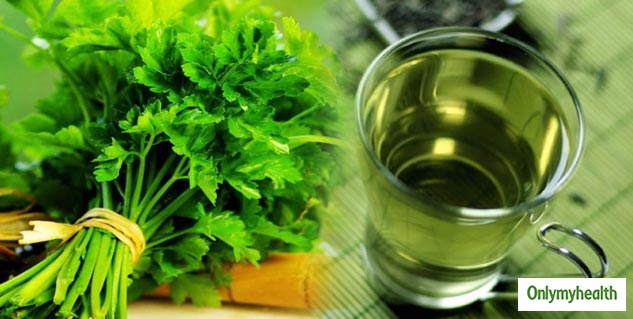 Parsley contains Myristicin which is an antioxidant that helps in managing blood sugar levels. It is also believed to reduce inflammation and lower insulin resistance.
Aids Digestion
Do you know the real reason why food is garnished with freshly chopped parsley leaves? It is because it helps in digestion. Its consumption keeps gastrointestinal disorders at bay. This helps in enhancing the good gut bacteria for good gut health.
Also Read: 5 Things You Throw Away Can Be Used to Make Healthy Recipes
Immunity Boost
Parsley contains antioxidants and vitamin C which are potent immunity-boosting compounds. Not just that, the flavonoids in parsley also fight oxidative stress and reduce cellular damage to secure holistic health.
Good for heart health
Parsley is used in traditional medicines to treat hypertension or high blood pressure. Flavonoids present in parsley helps in the prevention of cardiovascular diseases to secure heart health by reducing oxidative stress. It also has folic acid that is also associated with heart health. Good levels of folate help in boosting heart health.
May Boost Kidney Health
Parsley has diuretic properties which help in the elimination of germs, bacteria and toxins from the body. Consuming parsley is believed to give more urine output than you get just by drinking water. This helps in improved kidney functions.
Also Read: Indian Sherbet Berry Or Phalsa Fruit Is Both Healthy and Tasty, Read Its Benefits Here
Liver Health Benefits
Parsley is supposed to regulate cholesterol in the body along with the regeneration of liver cells to improve liver health. Thus, if you want to have a healthy liver, drink parsley tea daily or consume fresh parsley leaves.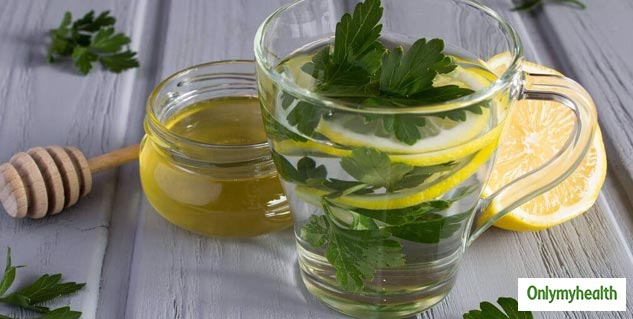 Improve Eyesight
Parsley contains vitamin A which is an essential nutrient for eye health. It also has carotenes that protect eyes against oxidative damage. Consuming parsley regularly can reduce the risk of cataracts and macular degeneration for better eyesight.
Also Read: Add These 5 Foods To Your Diet To Increase The Levels of HDL or Good Cholesterol
Parsley Tea Recipe
You have read the umpteen benefits of parsley. Let us tell you how to make parsley tea to reap these benefits. This tea requires minimal ingredients but provides maximal taste and nutrition. Follow these steps to make parsley tea:
In a pan, add one cup of water and bring it to a boil. You can increase the quantity if making multiple cups.
Simmer the gas.
If you have fresh parsley leaves, roughly chop them and add in the boiling water.
Alternatively, you can add dried parsley if you don't have fresh leaves.
Turn off the gas and place lid on the pan.
Keep it aside for 5-8 minutes to allow the water to absorb all the nutrients.
Strain the tea in a mug.
For better taste, add one teaspoon honey and some lemon juice.
Read More Articles In Healthy Diet