Summer season is known for the wide variety of fruits ranging from sweet to tangy, juicy to pulpy. All the fruits that you get to see in the summer and monsoon season have significance in health and wellness. Seasonal fruits help in warding off seasonal illnesses to secure health. Indian sherbet berry or Phalsa is a fruit that is only available in summers. Many people do not even know about this berry variety native to India. Phalsa has cooling properties which is why it is best to be eaten in this season. Eat whole phalsa fruit or make Phalsa juice, either way, it is going to benefit your health in myriad ways.
Health benefits of Phalsa or Indian Sherbet Berry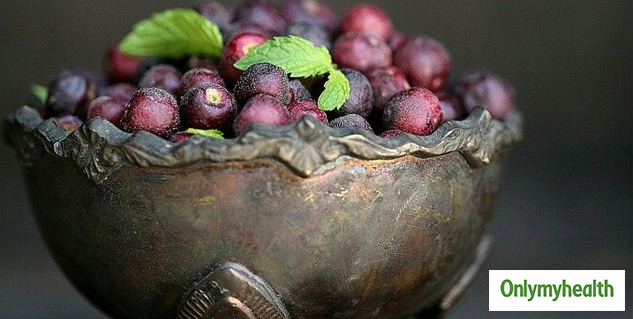 Stomach health and digestion
Phalsa helps in relieving bile problems and smooth digestion. Vitamin C and minerals present in it help in controlling blood pressure and cholesterol level. Apart from this, it is beneficial in many health problems along with eliminating fatigue.
Diarrhea and stomach pain
Consuming phalsa fruit or Phalsa sherbet can ease diarrhea and stomach ache. To make it more nutritious, add some roasted parsley and carom seeds powder to relieve stomach discomfort.
Also Read: Nothing Can Beat Aam Panna During Summer, Make This Refreshing Summer Drink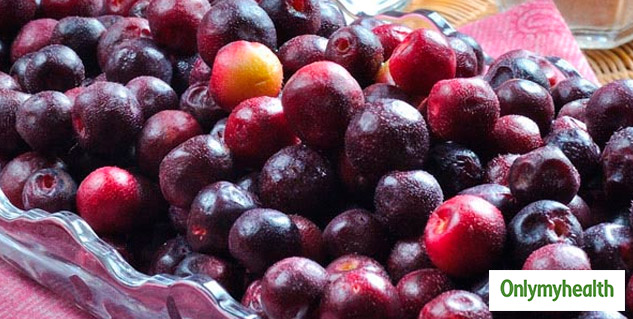 Treats anemia
If you are suffering from anemia, then it would be beneficial to eat Phalsa fruit. It is loaded with iron and eating it increases hemoglobin in the body and helps in treating anemia.
Respiratory problems and better immunity
Phalsa fruit is also helpful in curing respiratory problems including cough. Prepare Phalsa juice with some lemon juice and ginger to make it an immunity-boosting drink. This berry fruit enables the body's defense to fight against seasonal diseases and infections.
Joint pain relief
Indian sherbet berry is also beneficial in reducing inflammation and joint pain. Joint pain can lead to arthritis if not treated on time. To avert this condition, consume phalsa daily and reduce inflammation to prevent arthritis.
Also Read: Immunity-Boosting Homemade Juices To Drink This Summer
Strengthen muscles
The magnesium, potassium, sodium, phosphorus, calcium, protein and vitamins A and C present in Phalsa meets the nutritional deficiencies in the body. Its regular intake helps in strengthening the muscles. Proteins and potassium in Phalsa fruit function and strengthen the muscles.
Phalsa Drink Recipe By Chef Kunal Kapur
Celebrity chef Kunal Kapur prepared the delicious Phalsa sharbat.
You need:
Phalsa- 150 grams
Honey- 3 tablespoons
Rock salt- 2 tablespoons
Lemon juice- 1 teaspoon
Mint leaves- 5-6
Ice cubes- 3-4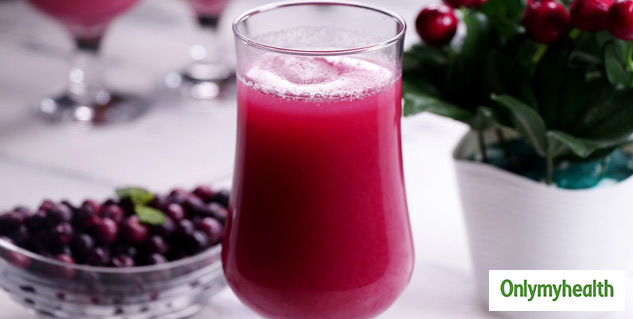 Method
First of all, wash Phalsa berries and soak them in lukewarm water.
Now mash the berry with your hands to take out the pulp.
Now sieve the mashed berries to squeeze out the pulp and separate the skin.
Add water to the pulp and mix it.
Transfer this to a grinder.
Add mint leaves, lemon juice, honey and rock salt.
Grind the mixture to prepare a juicy drink.
Take a glass, add 2-3 ice cubes and pour the juice.
You can also add ice cubes while grinding.
Your nutritious and delicious phalsa sharbat or phalsa drink is ready.
This is one of the best cooling drinks to have.
Read More Articles in Healthy Diet