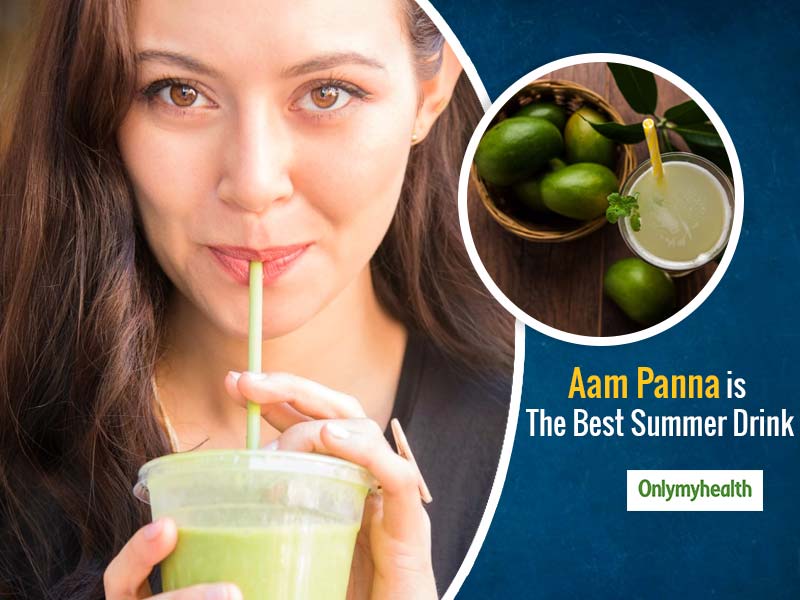 While fruit juices are available throughout the year, there is one drink that you can only get to drink in summers- Aam Panna or raw mango drink. This sweet and tangy mango drink has got no competition to beat the summer heat. A glass of pulpy aam panna would not only quench your thirst but also shields you from the heatwave and soaring temperature attack. Raw mangoes are great to fight dehydration which makes them apt to consume in summers. One of the best ways to include raw mangoes in your diet is with traditional summer drink Aam Panna. Keep reading to know aam panna recipe.
Fight Dehydration With Aam Panna
Raw mangoes are loaded with Vitamin C and antioxidants along with other vital nutrients. Consuming these in summers is known to give a boost to your health in myriad ways. Stomach problems are highly common in this season, you can keep them away with aam panna. Since traditional summer drink aam panna is made using raw mango pulp, black salt, cumin, mint and ginger, it becomes ideal to ease stomach, control body heat and prevent dehydration.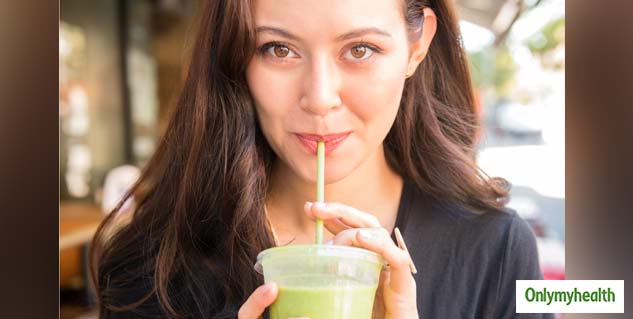 Many people buy bottled Aam Panna concentrates from the market. It doesn't even close to the taste of an authentic aam panna drink. Also, they contain preservatives that are harmful to your health. Instead of wasting money on those, get yourself some fresh raw mangoes and prepare organic aam panna concentrate at home. You can store this and use it whenever you want. Also, welcome your guests with chilled Aam Panna for the win.
Aam Panna Recipe
Here is a step-by-step process of making aam panna concentrate. You can store it and make aam panna drink as per your requirement.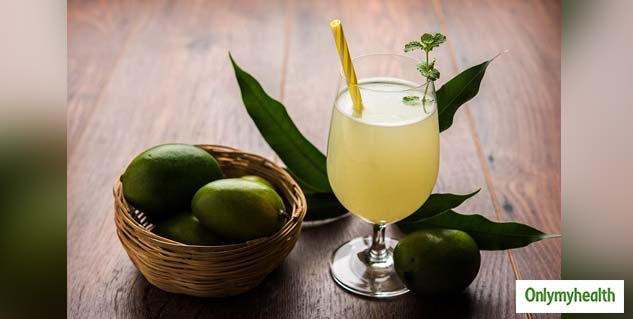 Also Read: Know Surprising Mango Kernel Benefits
You need:
Raw mangoes
Water
Sugar or jaggery powder(as per your liking)
Black salt
Ginger powder
Roasted cumin or jeera powder
Red chilli powder
Mint leaves
How To make:
In a pressure cooker, add 3-4 cups of water and boil raw mangoes. 2-3 whistles are good to cook them completely.
Alternatively, you can peel the mangoes and chop them in cubes and boil. This would take lesser time.
Now, scoop out the pulp from the mangoes and transfer it to a container.
In a pan, add water and sugar to make sugar syrup. Add jaggery powder if you are using it.
In a blender, transfer the mango pulp, mint leaves, ginger powder, cumin powder, black salt and red chilli powder. Blend them to form a paste without lumps.
Add this paste to the sugar syrup and mix well.
Your Aam Panna concentrate is ready.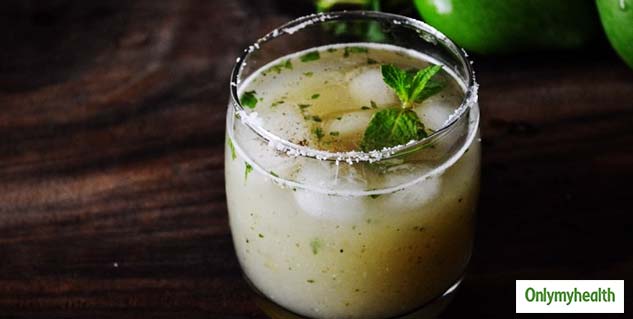 Store this concentrate in an airtight container in the refrigerator. This can be used for 15 days.
To prepare aam panna, take out one teaspoon of this concentrate and add in a glass.
Now add chilled water with ice cubes. Give it a good stir and your glass of fresh and organic aam panna is ready. You may also add soda and lime to make it better and more delicious. Beat the heat with homemade aam or mango panna.
Read More Such Articles In Healthy Diet