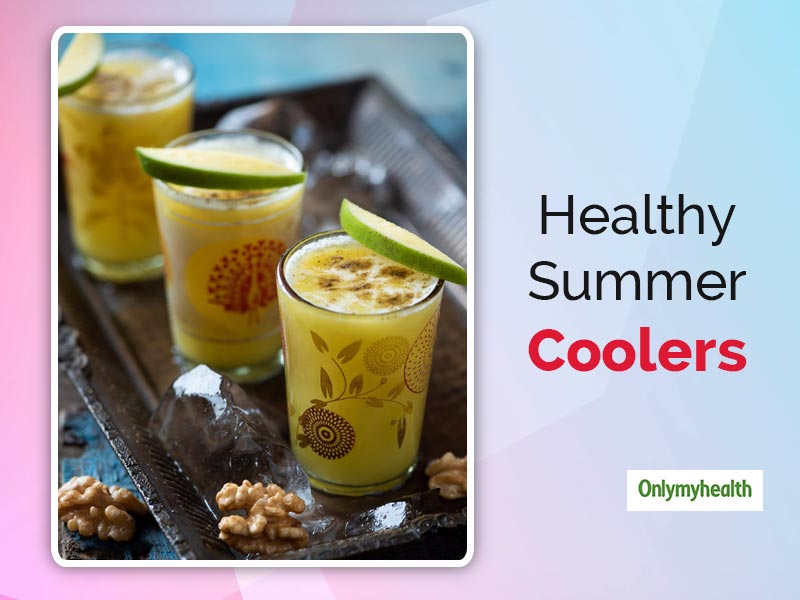 Summers are here but fret not! Adding sweetness to the scorching heat is our childhood favourite, 'mangoes'. The flavourful, juicy and dynamic fruit is known for adding that extra punch to most of our summer delicacies. Also known as the 'King of Fruits', mangoes are loved by all generations and are an instant hit when it comes to smoothies or traditional chutneys. Did you know mango may categorised as a pulpy fruit but surely has its seasonal goodness on health? Mangos have various health benefits and can help in managing weight, diabetes, fight cancer. Further, it also has potassium, vitamin, fibre, which keeps the arteries working and helps reduce the risk of heart diseases. But, adding a touch of more goodness like walnuts can make it healthier.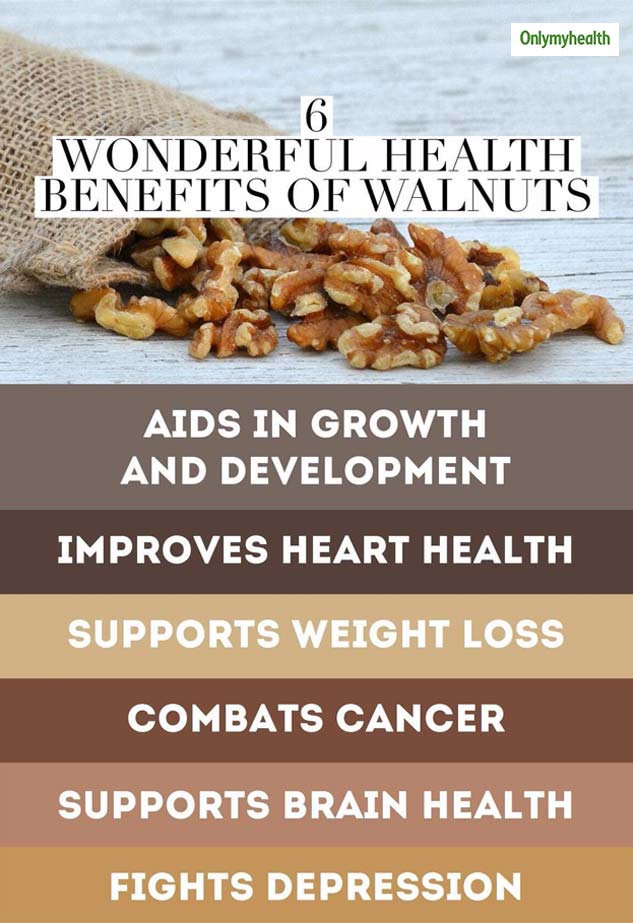 Health Benefits of Walnuts: Did you know that walnuts can be your go-to-snack for not just eating as it is and also for adding in your various recipes? Why not add some walnuts to your mango dishes and see the nutty difference? Some health benefits of California walnuts are listed below:
It is a great plant source of Omega-3 fatty acids.
Its consumption can help decrease the inflammation in the body.
Reduces the risk of cancers
Helps promote weight loss and a healthy gut too
Lowers blood pressure and makes for a great snack without adding to extra cholesterol in the body
Rich in antioxidants
Helps in managing type 2 diabetes
Also, California walnuts blend perfectly with mangoes, making any delicacy an instant favourite. While all of us know the old school recipe of Aamras, this summer try out these off-beat walnut inspired mango recipes by Chef Sabyasachi Gorai and Chef Varun Inamdar that are sure to leave everyone around you bedazzled!
Also Read: World Milk Day 2020: Healthy Ways Of Consuming Milk By Nutritionist Avni Kaul
California Walnut Mango Spinach Salad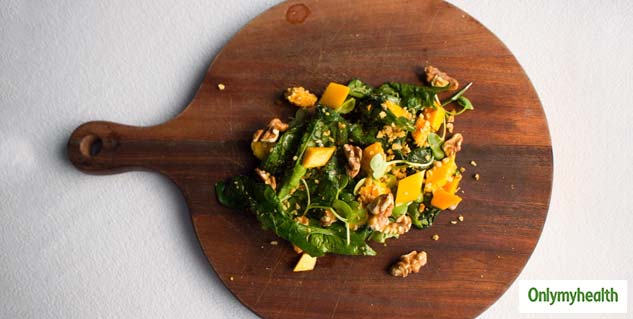 Ingredients
225g baby spinach
500g baby kale
450g mixed spring salad mix (organic)
1 small red onion, sliced thin
2 Mangoes, peeled, seeded and cut into strips
250g fresh blackberries
30g chopped fresh parsley
125g roughly chopped California walnuts, toasted
2 ripe mangoes, peeled, seeded and pureed in the blender
30g fresh-squeezed orange juice
30g fresh squeezed lime juice
2 cloves garlic, minced
30ml extra virgin olive oil
15ml honey
5g sea salt
Preparations
Toast walnuts. Place cooled California walnuts and first 7 ingredients listed in a salad bowl.
Pour purée mango into a salad bowl and stir well.
Add orange juice, lime juice, minced garlic, olive oil and honey, season with sea salt. Sprinkle over salad and serve.
Tropical Mango, California Walnut And Turmeric Smoothie Bowl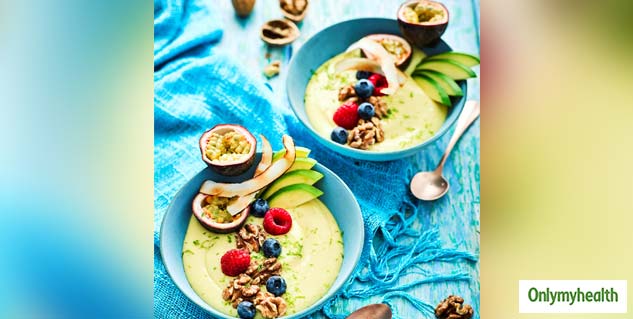 Ingredients
Mango pulp; half mango and some to garnish
1 small piece of fresh turmeric
Half a banana
200ml of coconut milk, which can be made at home
Lime juice and zest
8 California walnut halves
A handful of raspberries and blueberries
1 passion fruit
1 tablespoon of coconut flakes
Preparations
Blend mango, banana, coconut and turmeric. Mix in lime juice and give it a final blend.
Pour the smoothie into a bowl and garnish with the reserved mango, berries, California walnuts, passion fruit, lime zest and coconut flakes.
Aam Akhrot Poda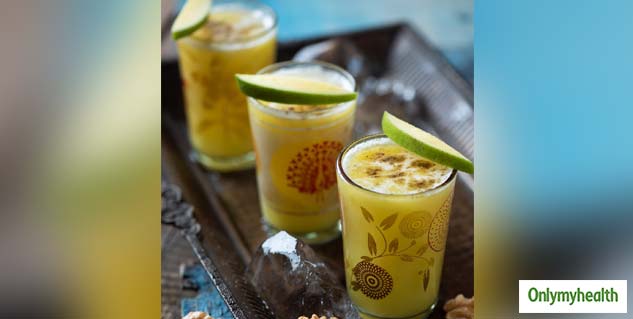 Ingredients
3 raw mangoes, medium-sized
1/4 cup fresh mint
1/2 teaspoon roasted cumin powder
1 cup California walnut milk
1 cup of sugar
2 teaspoons black salt
4 cups chilled water
Preparations
Wash and dry the raw mangoes.
Roast mangoes until charred. And cool them off.
Separate pulp with the seed with your hands.
Blend the pulp with sugar, black salt, walnut milk—season with mint and roasted cumin powder.
Blend to make a smooth paste.
Blend after adding cold water.
Refrigerate for about 2 hours.
Pour in glasses and serve chilled.
Also Read: Do You Throw Away Kernels After Eating Mangoes? Know Surprising Mango Kernel Benefits
How to make California walnut milk at home?
Soak a cup of untoasted walnuts for 2 hours in 2 cups of water. Strain and rinse walnuts well. Transfer to a blender with 1 cup cold water. Blend on high for a minute. Strain through a muslin cloth till you get an almost dry powdery mass in the muslin cloth after pressing the milk. Store in a glass jar in the fridge. This gives you 2 cups of home-pressed California walnut milk!
Read more articles on Healthy Diet