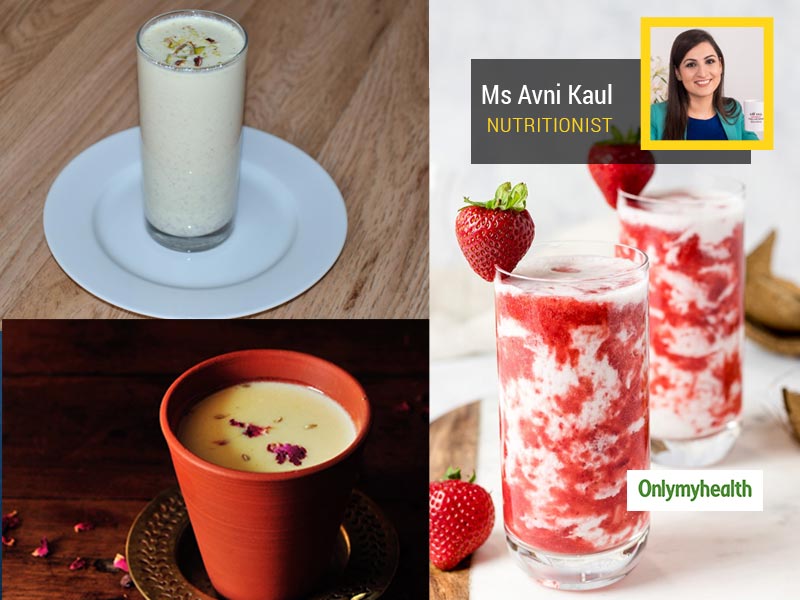 World Milk Day 2021: Milk has several benefits for your body, but despite that, several people do not like to drink it owing to various factors, and the taste is one of them. Milk is essential for your body right from a baby to an old individual everyone needs some amount of liquid. The best way to drink milk: The easiest and best way to drink milk is to drink it without any food or without adding to it, especially if there is cow's milk. Honey, jaggery or sugar can be added to enhance the taste, and this also increases its nutrients. You add these things less and avoid drinking milk, among other things.
Here are some of the ways of having milk by Ms Avni Kaul (Nutritionist) if you do not like them consuming raw.
Milk with Mango or Strawberry: As said, many people do not like the raw flavour of milk. So one the better options to revive its character is through adding mango or strawberry to it. Mangoes are mostly seasonal; hence, they can be used for few months only. Adding mango or strawberry not only improves the taste but also provides you with several health benefits. Mango contains folate, copper, and vitamin c while strawberry has iron, phosphorus, and magnesium. All helpful for your body.
Thandai: Another tasty way to consume milk is in the form of Thandai. These are summer times and what better than having creamy flavoured milk in the form of Thandai. Thandai is a perfect blend of milk with a mixture of almonds, fennel seeds, watermelon kernels, rose petals, pepper, vetiver seeds, cardamom, saffron, milk, and sugar.
Elaichi Milk: This is another way of reviving the flavour of the milk if you find it dull. Elaichi enhances not only the taste but also the fragrance of the milk.
Which foods are poisoned with milk?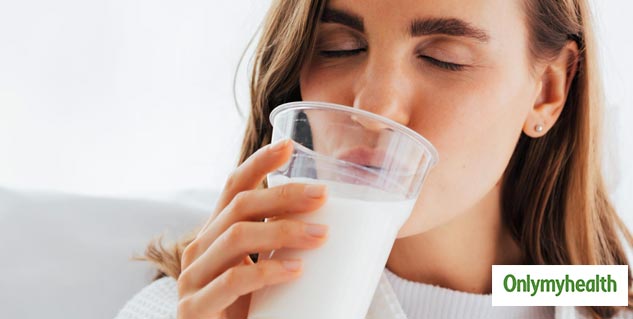 According to Ayurveda experts, many people like to eat milk and banana together, and young people and women engaged in bodybuilding often consume this shake after workouts. Fitness coaches also consider this drink to be quite good after a workout. But Ayurveda forbids drinking this drink. According to experts, incompatible foods are always harmful to health. Agni or the digestive fire present in the intestines of humans is responsible for digesting food, whatever we eat.
Also Read: Is Your Kid Allergic To Milk? Here's How You Can Identify and Resolve The Problem
Some food is the root of all diseases
According to Ayurveda, it is also affected by external elements and inhibitors. For example, when you put fuel into a fire, the fire spreads more quickly and needs water to extinguish it. The internal light inside the body works similarly. Whenever we eat certain things (due to which the fire becomes more flared), which weakens our digestive process, due to this, toxins start to form in our body, which is the root of all diseases. Milk is a nutritious food, but not until you add inconsistent food. We are telling you about nine such foods, which to take with milk is not less than any poison for you.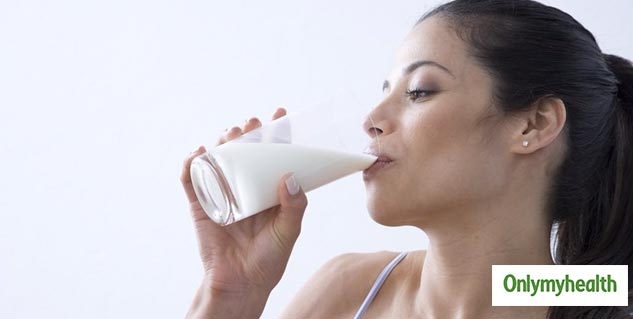 Bananas
Cherry
Any sour fruit (orange, lemon, lime, grape, tamarind, amla, green apple, plum, star fruit, pineapple, etc.)
Yeast products
Egg, Meat and Fish
Polenta
curd
Legumes
Radish
Read More in Healthy Diet