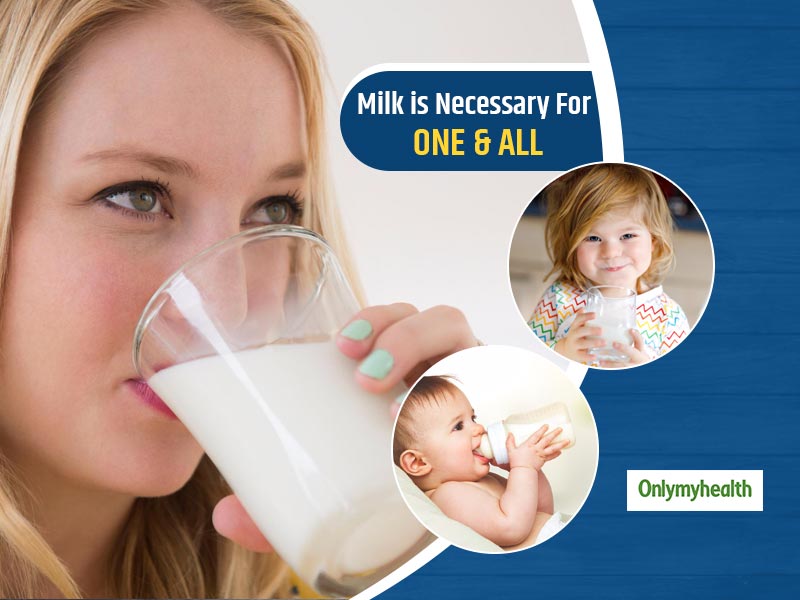 Do you drink milk? If not, you must drink a glass of milk daily to receive essential nutrients and strengthen bone health.
If you think you don't need milk as you're a grown-up now, you are wrong! Drinking milk is good and necessary for one and all be an infant or an adult. However, there are milk consumption amounts that differ according to age. For example, an infant needs to be fed multiple times a day whereas, an adult can drink milk at alternate days. It is just about your body's nutritional requirements that are needed to be fulfilled. World Milk Day is observed every year on June 1st to remind that milk is a global food and very important for human health. How much milk one should drink depends upon age.
Just like fruits, vegetables and other edibles, milk is an important food and should be included in our diet. People these days are either turning vegan or cutting down dairy to lose weight. This shows our negligence towards milk and health. Milk is a rich source of calcium, vitamin B12 & D, potassium as well as many other vitamins & minerals. This is also a great protein source and a vegetarian substitute for meat. In this article, we will tell you how much milk you should drink age-wise.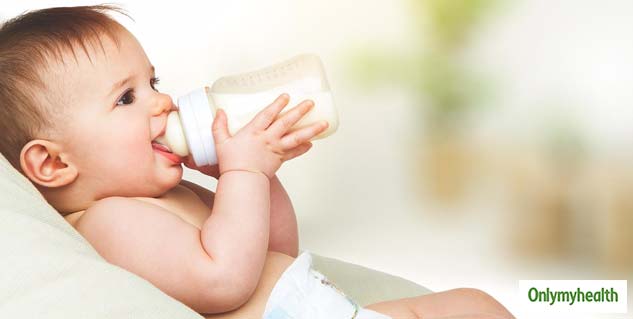 0 to 6 months
Doctors recommend feeding only mother's milk to a newborn for at least 6 months. This is important as at that time the baby needs more nutrition and a baby gets the right nutrition from the mother's milk. A 6-month-old baby needs to be fed at regular intervals. It is very important to feed about 600ml milk daily, only then the child can get the right amount of nutrition.
6-12 months
Children from 6 months to about 1 year can be fed outside milk and anything other than mother's milk. But then milk is very important for the child. Children in this age group should be fed 600-700ml milk daily.
Also Read: Is Your Kid Allergic To Milk? Here's How You Can Identify and Resolve The Problem
1-2 years
This is the age of children as they eat start eating by now. Often, children are reluctant to drink outside milk even to this age and ask for mother's milk. Many children start vomiting while drinking milk outside. If they do, avoid giving them formula milk. If we talk about their quantity of daily supply, then at this age, they got about 800-900ml should be fed every day.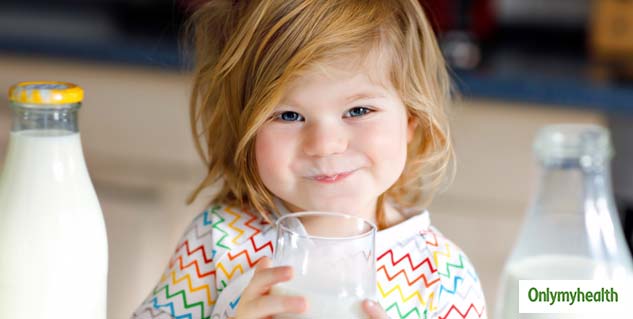 3-8 years
This age is a very important age for the development of the child's body, at this age, children also get hurt and milk is necessary to avoid it. To make your baby's bones and muscles are strengthened, you should get into the habit of feeding the kid at least two and a half cups of milk daily at this age. Along with this, the habit of feeding things made with milk should be made.
Also Read: These Foods Give More Calcium Than Milk or Dairy
9 to 15 years
At the age of 9, half of the children are mentally and physically ready, but still half are in the developing stage and for them, milk is important. Children from 9 years to 15 years should be fed above 3 cups of milk daily. With they entering teenage, they need about 3000 calories daily. So try to give them more than 4 cups of milk.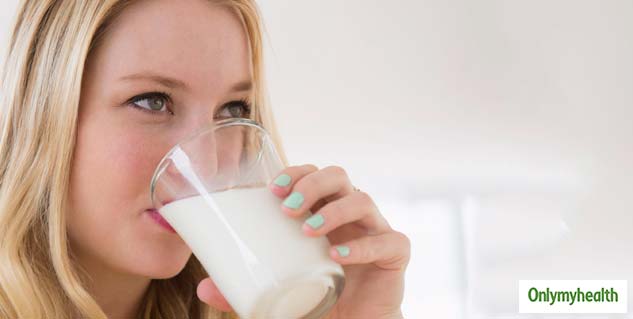 15 years and above
If you or your child is above 15 years, then you need a good diet every day, as well as you need milk daily. You should make a habit of drinking about one to one and a half glasses of milk daily. So that you can get daily nutrition.
Read More in Healthy Diet