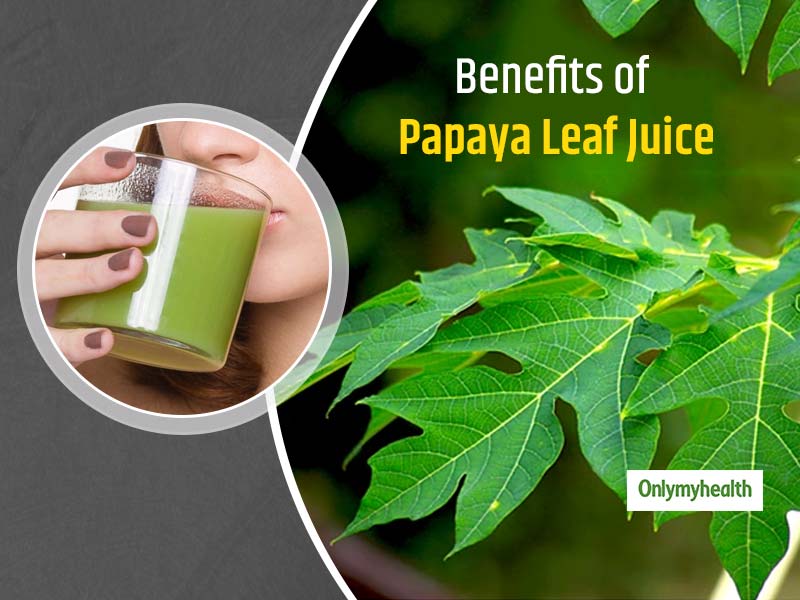 Nature has a solution to almost every health problem and nothing works like natural remedies in treating any existing or underlying issue. While using fruits and roots of different medicinal trees and plants is highly common, some leaves are equally wondrous. The most popular medicinal leaves are neem, basil, aloe vera, mint, etc. which are widely used in home remedies. Papaya leaf is also great in the prevention and treatment of various health problems such as dengue and malaria. Even Ayurveda mentions about the benefits of consuming papaya leaf juice to get rid of major illnesses. The juice is slightly bitter in taste but we believe- the bitter, the better just like bitter gourd. Let us read the health benefits of drinking papaya leaf juice and also its recipe.
Papaya Leaf Juice Recipe
It is very easy to make juice out of papaya leaves. Here is how to do it step-by-step:
Take 10-15 tender papaya leaves and wash them properly to get rid of the dirt.
Now, put them in the blender or juicer and blend.
Strain the juice in a glass.
You can also do it manually. Just crush the leaves and press them with your hands to squeeze out the juice.
You can either drink it right away or refrigerate it.
To enhance the taste, add some black salt, lemon juice and roasted cumin powder.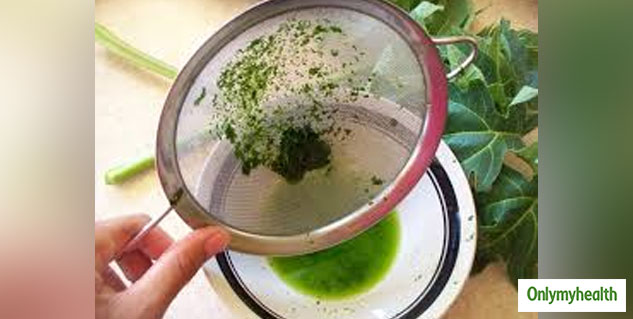 Benefits of Drinking Papaya Leaf Juice
There are some amazing papaya leaves health benefits that you can receive if you drink fresh papaya leaf juice daily.
Papaya leaves to fight dengue
One of the major pros of drinking papaya leaf juice daily is dengue cure. Papaya leaves contain Carocain and Papain which are effective in increasing platelet count just like Giloy. Many people are confused about how to use papaya leaves to fight dengue. The easiest way is to consume papaya leaf juice. Dengue patients are advised to drink 25ml papaya leaf juice diluted in water twice a day. The improvement would become visible in a couple of days only. You should also bath with neem water.
Antimalarial benefits
Papaya leaves are believed to have plasmodiastatic properties that help in controlling malaria fever. Just like how it helps in dengue treatment, papaya leaf juice can also aid malaria condition.
Aids digestion
The chymopapain and papain compounds along with fibre present in papaya leaves help in boosting digestive health. These also reduce constipation, bloating and bowel movement.
Also Read: We Bet You Don't Know About Gond Katira or Tragacanth Gum and Its Health Benefits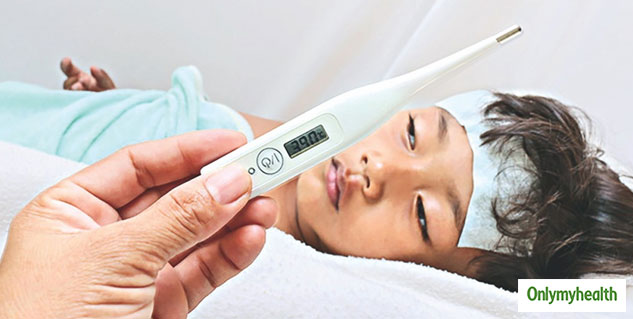 Secures liver health
Papaya leaf juice has blood-purifying properties which help in improving liver health. It protects the liver against inflammatory diseases that are induced by free radicals like jaundice and liver cirrhosis. Drinking papaya leaf juice also manages cholesterol levels in the body.
Good for skin and hair problems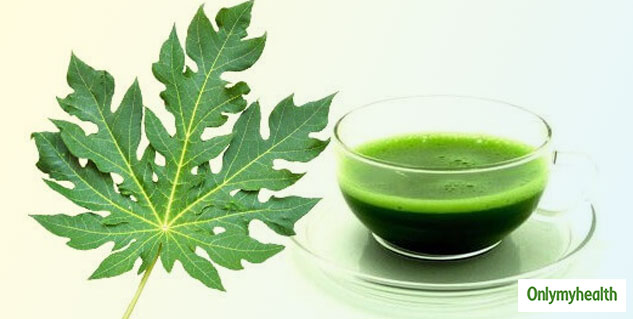 As mentioned above, papaya leaf juice is a potent blood purifier. This helps in eliminating all the toxins from the body to restore the skin's natural glow. Papaya leaf juice also opens up the clogged pores and gives out a clear 7 glowing skin when applied topically on the skin.
Similarly, if you massage papaya leaf juice in the scalp, it can treat dandruff and itchy scalp issues while strengthening the hair from roots.
Read More Articles in Healthy Diet