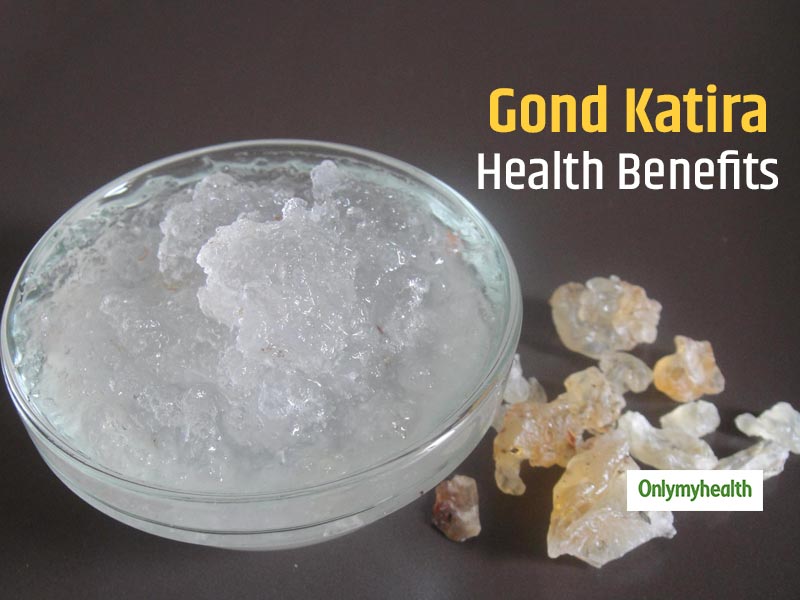 Do you know what is gond katira? Those who know about tragacanth gum or gond katira would also know how miraculously this ingredient cools down the body heat in summers. It has exceptional cooling properties which is why people consume this in summers to beat the heat. Many people still do not know about this gum variant and so we decided to introduce Gond Katira or Tragacanth Gum to you.
What Is Tragacanth Gum or Gond Katira?
Tragacanth gum is a plant gum in solid white crystalline form which when dissolved in water becomes softer and gooey. Each crystal makes about 3-4 teaspoons of gond katira after being soaked for a few hours! This means a little is enough to cool down the heat bubbles in your stomach. Gond Katira is best consumed in summers by either mixing in milkshakes or lemonade. Since it doesn't have a taste or flavor of its own, it can be mixed with anything and consumed.
Talking about the nutritional value, gond karita is a rich source of protein and folic acid. Besides, it reduces body heat to prevent heatstroke, sunstroke in summers.
Gond Katira or Tragacanth Gum Health Benefits
Prevents Heat Stroke
When the summer season is at its peak with heatwaves, there is a risk of heat stroke or sunstroke. Those who work in this hot climate tend to suffer from heatstroke due to increased and uncontrolled body temperature. In such times, one should eat cooling foods to reduce the effect of heat. Gond Katira works wonder in controlling body heat.
Also Read: Summer Drinks, Have A Glass Of Sattu Daily To Cool Down Body Heat
Boosts Immunity
We have understood the importance of immunity lately. Consuming immunity-boosting foods is the need of the hour. Seasonal changes call for viral infections, cough, cold, etc. if you have a weaker immunity. Consume Gond Katira daily to strengthen the immune system and keep infections and viruses at bay.
Energy boost
Tragacanth gum has protein that works as the energy source for the body. In a glass, add one teaspoon soaked and puffed gond katira, some rose syrup, sugar and milk. Mix these well and consume chilled. This would give an instant energy boost to your body.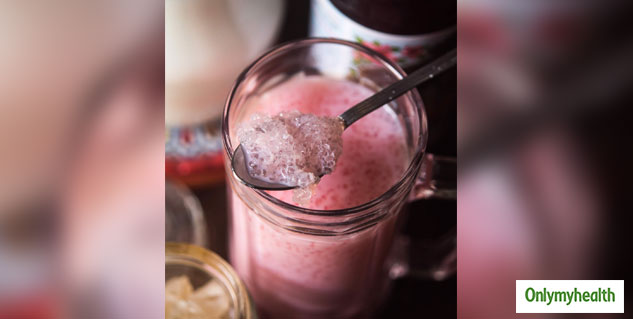 Aids Constipation
Not many people know but Gond Katira is a great laxative which can regulate bowel movements. If you are ailing from constipation, consume gond katira daily and you'll see improvement.
Also Read: Drink Warm Water With Black Pepper For A Month, Know Benefits
Helps in Weight Loss
Kickstart your metabolism with a chilled glass of Gond Katira milkshake. It has high fiber content which keeps you feel fuller and reduces food consumption. No wonder it is the best summer drink to fight heatstroke while shedding kilos. It boosts metabolic rate to keep you active and burn all the calories. So, if you have weight loss goals set for the summer body, add gond katira to your plate along with probiotic foods for weight loss.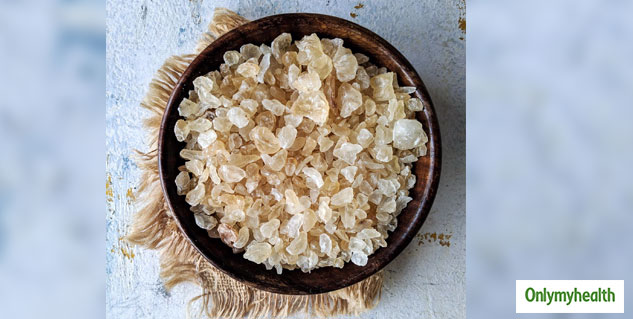 Heals Mouth Ulcers
If you have mouth ulcers, heal them with gond katira. Its cooling properties would relieve the inflammation and pain of the ulcers. Apply gond katira paste on the ulcers for a few minutes to get quick relief from pain and redness.
Read More Articles in Healthy Diet