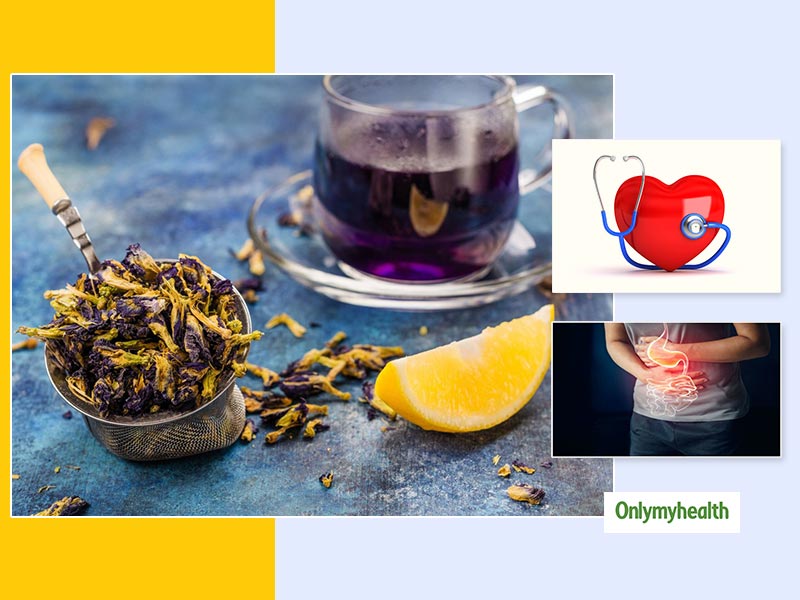 Black tea has many properties. Consuming it regularly helps to keep both heart and mind healthy. Learn about its excellent benefits & side effects.
One of the most common refreshments consumed across the globe is Black Tea. This tea is derived from the leaves of the Camellia sinensis plant. Black Tea is widely available worldwide, and tea companies often blend black tea with different flavours like Earl Grey and Bigelow to offer flavourful variety. Black tea has many properties. Consuming it regularly helps to keep both the heart and mind healthy. Not only this, but it also improves our immunity. Despite being the most popular drink globally, many people describe it as harmful for health. If we drink it in large quantities, then black tea can be dangerous for your health. Black Tea can be a great alternative to energy drinks or coffee, as it serves the purpose of keeping us alert due to its caffeine content and comes with a perk of numerous health benefits.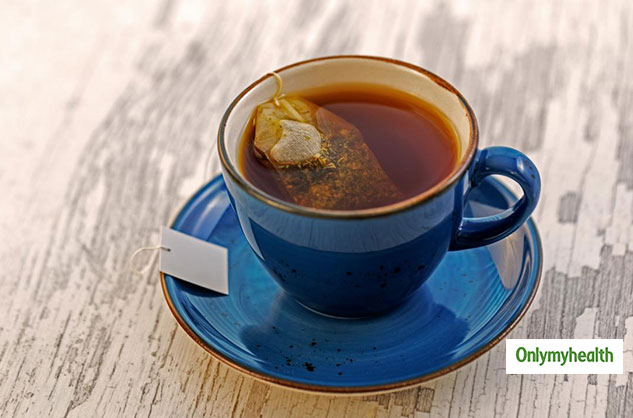 Let's discuss some of the reasons why black tea is healthier for us
BLACK TEA FOR ANTIOXIDANTS: This low-calorie drink is packed with certain powerful antioxidants like epigallocatechin gallate (EGCG), theaflavins, thearubigins, kaempferol, myricetin, several other catechins or flavonoids and an amino acid L- theanine. These antioxidants are different from the antioxidants found in fruits and vegetables, so you will get extra benefit if you include them in your daily diet. All these work together to comb free radicals, thereby keeping our heart, brain, skin and other organs healthy. Apart from acting as antioxidants, these compounds also exhibit decisive anti-inflammatory action, preventing certain chronic diseases like rheumatoid arthritis.
REDUCE THE CHANCES OF DIABETES: Black Tea is a boon for people with diabetes as well, thanks to its low-calorie content along with the potential to keep a check on blood glucose levels. A study conducted on several Asian men and women found that consuming more than one cup of black tea each day is linked with a lowered risk of type 2 diabetes. Research on the elderly living on the Mediterranean islands has revealed that people who consume one to two cups of black tea daily for an extended period have a 70% lower risk of developing type two diabetes.
GOOD FOR HEART HEALTH: Black Tea is good for our heart health as observed under a study, published in the British Medical Journal. Researchers found that people who consumed tea, primarily black tea had reduced risk of ischemic heart disease. It keeps a check on lipid metabolism and prevents triglyceride levels from rising. A research conducted in 2009 revealed that even if you live in any corner of the world, those who drink one cup of black tea per day are at a lower risk of stroke.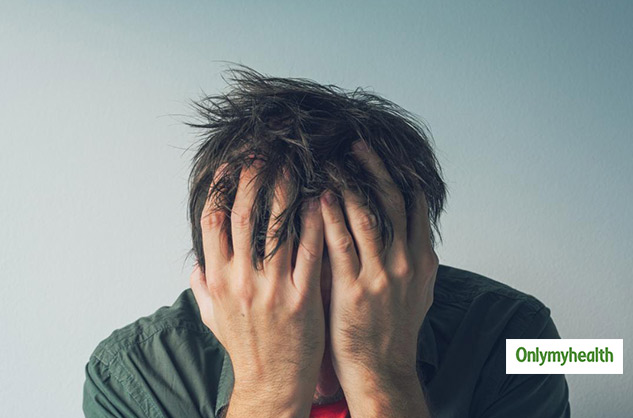 IS BLACK TEA GOOD FOR BRAIN HEALTH AND STRESS? Black Tea work wonders for our brain health as it contains an amino acid L- Theanine, which has been proved to increase mental focus and alertness. We are all aware of Black Tea's qualities. Not only does it help relieve you from day-to-day fatigue, but also provides mental peace and increases concentration. Its balanced and regular intake also leads to a drop in the stress-causing hormone.
BLACK TEA BOOSTS ENERGY AND DIGESTION: Unlike other beverages with shallow caffeine content, black tea keeps the blood flow smooth. This helps in the steady functioning of the brain and heart. Along with this, it makes metabolism strong and also benefits our kidneys. Black tea not only strengthens digestion, but it also has a therapeutic effect on the stomach and intestinal diseases. So consume black tea regularly.
BLACK TEA FOR WEIGHT LOSS: As per scientific research, black tea consumption accelerates body weight loss. A study conducted in 2014 reported that drinking black tea three times a day for three months resulted in more weight loss than other beverages drinkers. Similarly, in 2017, mice's research was also told that drinking black tea can reduce weight more than expected.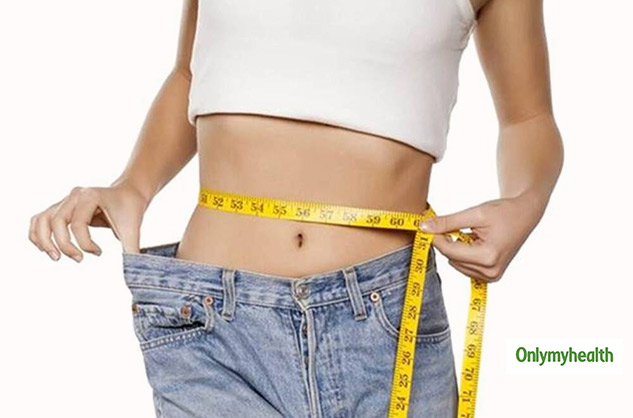 PREVENTS CANCER: Several researchers also support the anti-cancer effect of Black Tea due to its excellent antioxidant profile. It is believed that polyphenols present in Black Tea avoid the growth of tumour cells in the body. It has also been listed that women who regularly consume black tea are less at risk of cancers, including ovarian cancer.
IS BLACK TRE GOOD FOR YOUR IMMUNE SYSTEM? Alkylamine antigens are found in black tea, which increases our immunity. It also contains tannins, which protect us from influenza, stomach worms and supplement our ability to fight the virus and diseases caused by in everyday life.
IS BLACK TEA GOOD FOR ORAL HEALTH? The Tree Trade Health Research Association states that black tea prevents plaque accumulation in the mouth. Along with this, it also prevents damage to cavity and teeth. Polyphenols found in black tea eliminate cavity-causing bacteria.
Side Effects of Black Tea
Excess of anything is injurious to health. In the same way, excessive drinking of black tea can be harmful to you due to caffeine's presence in it.
BLOOD SUGAR LEVELS: Two hundred milligrams of caffeine can be harmful to diabetes patients, equivalent to about 5 cups of black tea. Of course, black tea has less caffeine content, but it does. Therefore, excessive consumption of black tea can also cause an increase blood sugar levels in diabetes patients.
BLACK TEA TANNINS BENEFITS: Excessive black tea consumption can also cause cancer problems due to a particular element called tannin. At the moment, further study is needed in this regard, as it is not yet clear whether the amount of tannin present in black tea is capable of causing cancer risk.
DAMAGES ENAMEL: Due to excessive intake, it can damage enamel, the outer layer of teeth. There is a protective layer over the teeth, called enamel. When this layer is destroyed, the sensitivity in the teeth increases and the teeth become weak.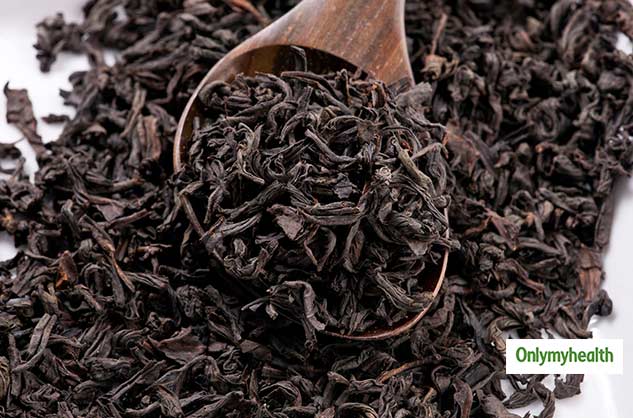 FREQUENT URINATION: The caffeine present in black tea acts as a diuretic for the kidney. For this reason, excessive intake of it can cause frequent urination by increasing the amount of potassium and sodium in the urine.
INSOMNIA: Some amount of caffeine is found in black tea. For this reason, its excessive intake can cause insomnia in both adults and children.
How to make black tea at home for weight loss?
Milk tea is consumed on a large scale in India. But do you know that drinking milk tea can increase fat in your body? Are you also conscious about your weight? Then here is the black tea recipe for you. Put some black tea in the water and boil it. After filtering it, drink half a lemon juice and one teaspoon honey mixed with it. Black tea made in this way is best for your weight loss.
Conclusion
If till now you have been drinking black tea just for taste, then after reading this article you must have come to know very well about the benefits and side effects of black tea. Therefore, when you drink black tea next time, do not forget about its health benefits. Also, keep in mind that this is not a cure for any disease. Getting treatment from a doctor in critical condition is the right decision. Also, consume it in balanced quantity, because there are disadvantages of drinking black tea in large amounts. To sum up, Black Tea has been significantly appreciated due to its potential health benefits. Try it to enjoy its massive antioxidant profile, to keep your heart, brain, gut and skin healthy.
(With inputs from Aman Puri, Fitness Nutrition Specialist, Founder, Steadfast Nutrition)
Read More Articles in Healthy Diet