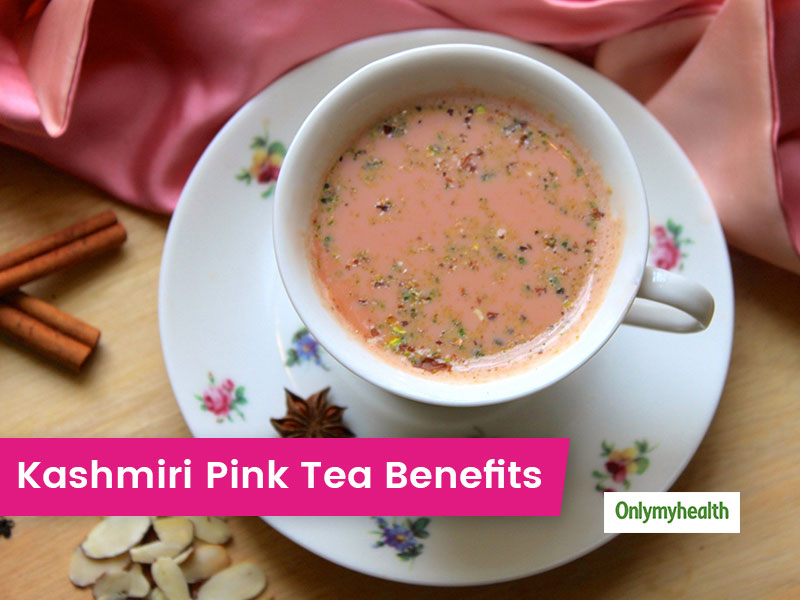 Is Kashmiri pink tea healthy? Do you know that tea is the most favourite beverage in winters? Yes, it's true! As everyone loves to sip 'hot tea' in the chilly mornings! So, this season, why you should stick to the regular green tea or black tea? Instead, let's try 'pink tea or noon tea'. Do you know how this traditional beverage is useful for your health? Pink tea or noon tea is beneficial for your body as it keeps you fit. Apples and cinnamon are required to make a pink tea, and we all know how healthy apple is for our health. Apples contain all the necessary nutrients that help us to lose weight and also eliminates stomach related disorders. Do you like to eat apples? If no, then you can add it in pastries, cakes and salads. Here's how you can easily prepare pink tea or noon tea. Check out its recipe below.
How to make Kashmiri Style Pink Tea Recipe?
To make Kashmiri Style Noon or Pink Tea recipe, first, boil a cup of water in a saucepan. After cooking, add tea leaves and simmer for 1 minute. Now add baking soda to it and keep stirring continuously for 10 seconds.
Now add remaining water and cardamom powder to it. Boil until it becomes pink/red.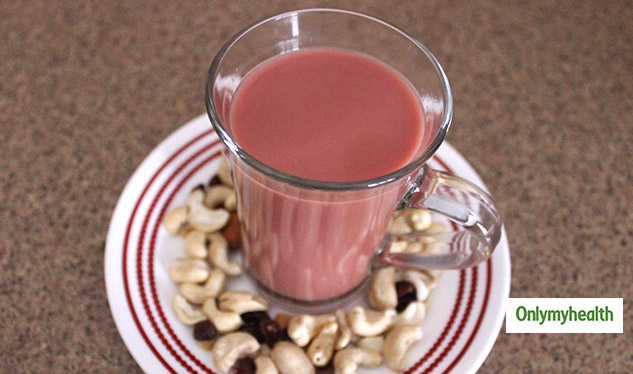 Now reduce the flame, add milk and keep stirring. The colour of the tea will now turn dark pink. After boiling, add salt, mix and serve in a cup.
Serve Kashmiri Style Pink or Noon Tea Recipe with Masala Cookie for winter evenings.
You can also add grounded almonds and pistachios before serving.
Health benefits of drinking Kashmiri pink tea
Consuming pink tea strengthens your body's immune system. We all know the fact that people whose immune system is not healthy often fall ill quickly. Hence, pink tea helps you stay away from the diseases. People whose immune system is fragile should consume pink tea daily.
Pink tea strengthens bones: Pink tea contains magnesium, vitamin C, potassium, and sodium. Hence, it helps in building stronger bones. You can balance the pH levels of pink tea by adding lemon juice in it. Do you know that pink tea helps you with weight loss and also helps fights hunger pangs? So, even if your bones are weak, pink tea can prove to be beneficial for you.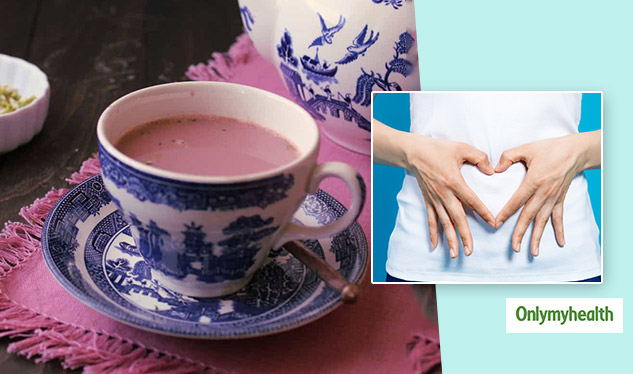 Pink tea lowers calories: If you are consuming pink tea, then you do not have to take any tension about your calories. Pink tea has very low-calorie content; hence it won't let you gain weight. A cup of Kashmiri pink tea contains 9g fat, 12g carbs, 35mg cholesterol, 9g protein and 7g sugars, which means in total 115 calories.
Pink tea for heart health benefits: Do you know that noon tea keeps your heart healthy? A cup of Kashmiri pink tea could help in reducing the risk of cardiovascular disease by the cleaning up of cholesterol in blood vessels. Therefore if you consume pink tea daily, then your heart will be healthy.
Pink tea and healthy digestion: Are you suffering from some digestive issues? Then pink tea is the solution for you. This will make your digestion better than before with the help of malic acid present in the apple.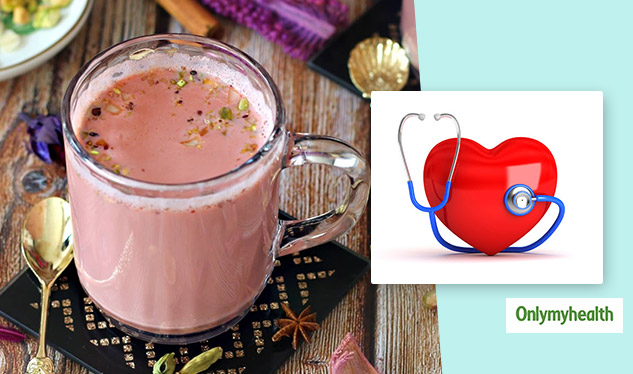 Read More Articles in Healthy Diet