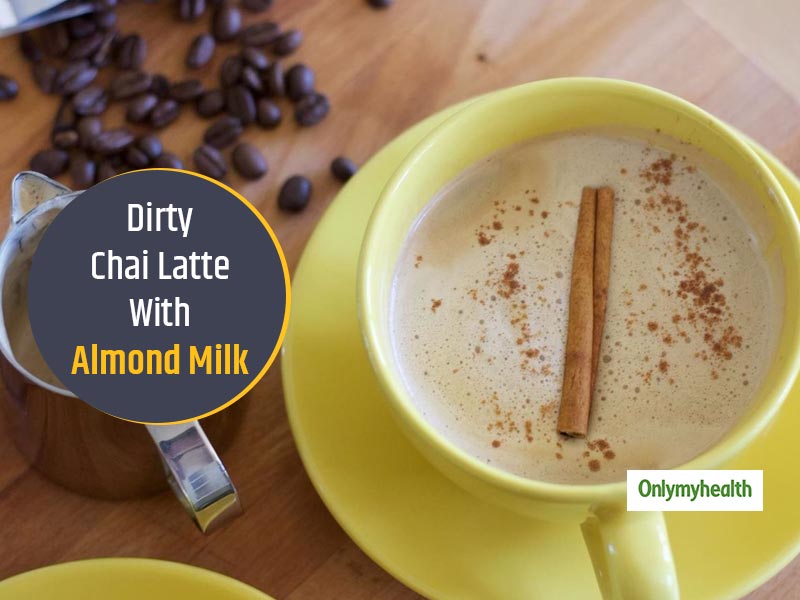 Do you know that dirty chai is one of the various ways in which chai spices are used to flavour drinks and food?
Do you know what dirty chai is? It is a favourite espresso beverage served in coffee shops. It consists of a spiced or masala chai ("chai tea") mixed into a shot of espresso. It is usually made with a tea or chai concentrate, a single shot of espresso, steamed milk and the result is a cross between a chai tea latte and regular latte. The spices most generally used in dirty chai are cinnamon, cardamom, ginger, cloves, and black pepper. The latte can be served cold or hot. Hot versions include warm steamed milk, and frozen versions include ice. Raw, dirty chai can come in the form of a blended latte or an iced latte. Sweeteners may be added to both cold and hot dirty chai lattes.
What Is Dirty Chai?
Chai-flavoured foods and drinks have become incredibly popular in recent years, and dirty chai is an excellent alternative for those who don't love the taste of strong coffee but wish to imbibe. Dirty chai is a latte beverage that contains a double shot or single shot of espresso, spiced black tea (masala chai) and steamed milk. It is milky and smooth with a mild coffee flavour and fragrantly spiced. Do you want more coffee strength? Then an extra shot of espresso can be supplemented.
Health Benefits of drinking Dirty Chai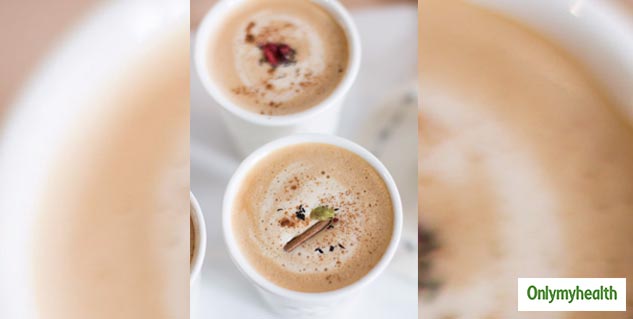 Drinking espresso or black tea has been shown to contribute to several health benefits: Immune System Black tea promotes a healthy immune system as it is rich in antioxidants. It may also help the body fight harmful bacteria and disease-causing viruses.
Heart Health: Researches have shown that consuming black tea may help to reduce hypertension as it contains potassium, which relaxes the tension in arteries and blood vessels. Black tea may also help to lower the "bad" cholesterol or LDL levels.
Diabetes: Researches have also shown that coffee can lower the risk of type 2 diabetes. Do you know that drinking black tea has been shown to reduce blood glucose levels? By helping to improve the insulin and glucose levels in the body, black tea may prevent the drops and spikes that can be dangerous for people with diabetes.
Types of Dirty Chai
The most common varieties of dirty chai lattes are blended dirty chai lattes and iced dirty chai lattes. Other changes of dirty chai lattes include:
Faux Dirty Chai: You can get a related flavour to a dirty chai latte by ordering a ginger latte, cinnamon latte, or cardamom latte, or by requesting a spiced tea with milk and an espresso shot.
Dairy/Vegan Free: These alternatives are made with almond milk or soy milk.
Dirty Chai Green Tea: Green tea is used instead of black tea.
How to Make Dirty Chai easily at home?
To make a dirty chai or latte, brew eight ounces of strong black tea for three to five minutes in boiling water with a tea bag or one to two teaspoons loose leaves. Add on or two shots of espresso and one to two tablespoons of chai tea mix. Use a milk frother or heat milk until hot and add to your taste. If desired, sprinkle with cinnamon.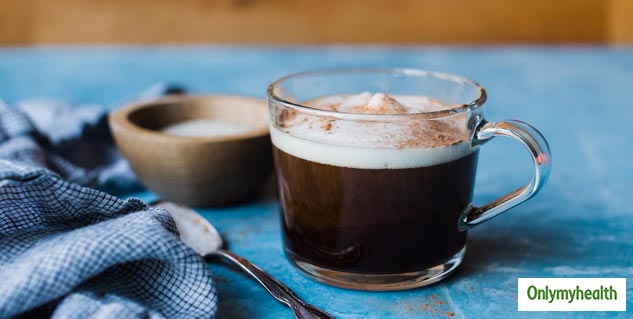 Gut Health: Black tea help promote the growth of good bacteria and prevent the growth of harmful bacteria in the stomach. It contains polyphenols and also has antimicrobial properties that are known to improve gut bacteria, immunity and eliminate toxic substances, which helps repair the digestive tract lining.
Dirty Chai Uses: Dirty chai is typically ordered on the go, or outside of the home, or when gathering with friends. Because of the double dose of espresso and black tea, it is a flavorful energy booster and is commonly enjoyed in the afternoon or morning, and this coffee shop drink is served with a snack or on its own.
Read More in Healthy Diet