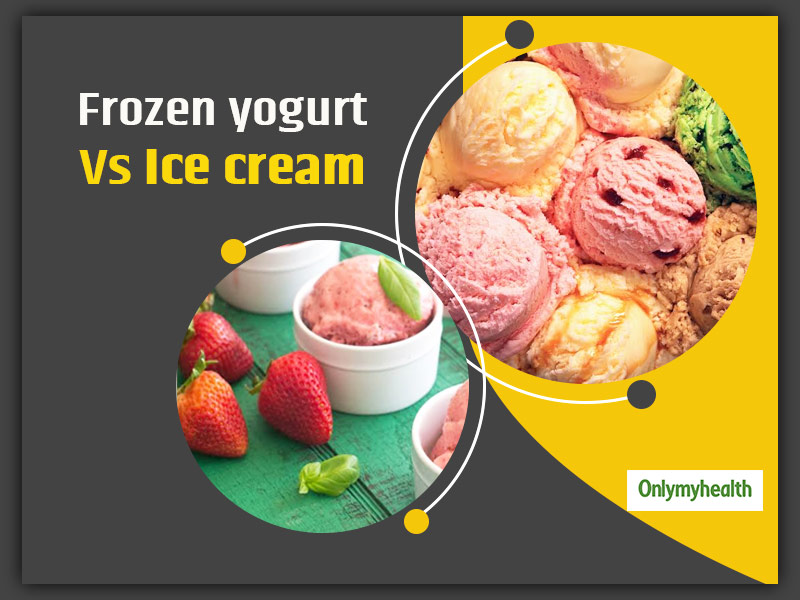 The comparison between frozen yogurt and ice cream has always been a debatable topic. Some people prefer having a healthy dairy product like frozen yogurt, while some go for their favourite delicious ice cream. The creamy cold bites of both these things give utter satisfaction and a treat to our tongues. While, ice cream is fluffier and frozen yogurt is tangier. Although, most of the ingredients in these food items are similar, still there is a lot of difference between the two. It is important to include every nutrient in your everyday diet schedule, even sugars too. Onlymyhealth editorial team spoke to Dietician Neha Pathania, Chief- Dietitian, Paras Hospital Gurugram, about the comparison between frozen yogurt and ice cream.
Nutritional value of frozen yogurt and ice cream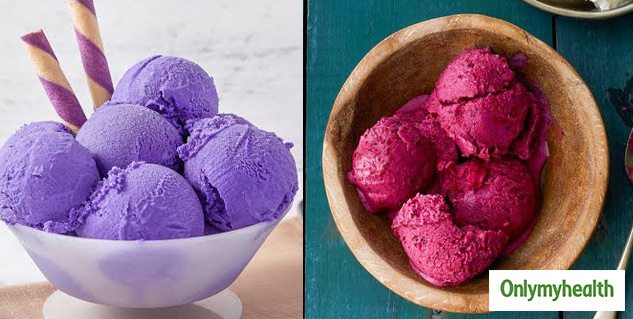 These both are dairy products and contain sugar too. Frozen yogurt and ice cream both are rich in calcium, protein, low fat and if consumed in less quantity they will give you less calories but you will get good dose of calcium and protein. Here are the nutritional values of frozen yogurt and ice cream:
Frozen yogurt
Calories 127
Fat 4 grams
Protein 3 grams
Carbohydrates 22 grams
Ice cream
Calories 207
Fat 11 grams
Protein 3.5 grams
Carbohydrates 24 grams
Health benefits of frozen yogurt and ice cream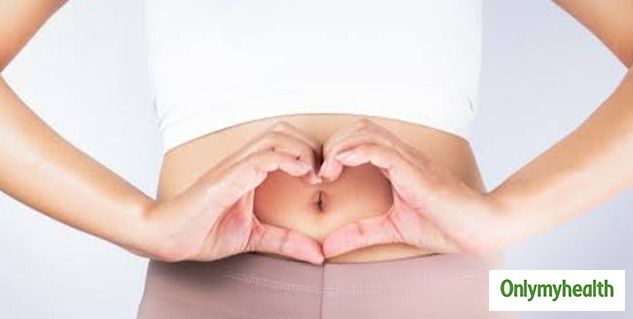 Yogurt can be taken as a snack instead of the biscuits and namkeens. It can be very easily added to make the diet balance. Many people prefer having it as a go to breakfast with diced fruits in it. Listed below are the health benefits of frozen yogurt:
Frozen yogurt:
Pro biotic which is good for your digestive system
It is better for digestion
Frozen yogurt also helps in preventing some kind of stomach cancer or intestinal cancer
In diarrhoea, it is good for your stomach
Ice cream:
Ice cream shouldn't be taken in large portions otherwise it can affect your health. This happens as it consists of it's high calories, saturated fats, and sugar contents. Healthy foods like yogurt also if taken in larger quantities can be bad for health. It should fit in your diet plan according to the calories you should consume. Ice cream does not have many health benefits per se.
How much should one consume per day?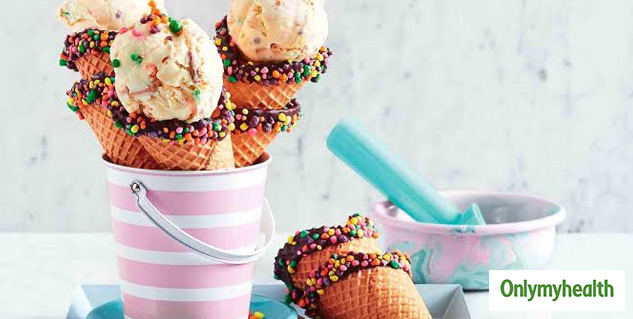 Everything should be consumed in moderation and it will never harm your body. Excess or overconsumption of any good item often leads to illnesses and health problems. One should know how to balance the diet and have nutritious meals too. Well, according to Dt. Neha Pathania, frozen yogurt can be consumed upto 80-100 grams in a day. On the other hand, ice cream shouldn't be a part of your regular diet as it is more processed. It is just fine to consume ice cream once a week in a controlled portion.
Also read: Know Your Plate: The Calorific Content In 1 Scoop Of Ice-Cream
Frozen yogurt Vs Ice cream: Which one is healthier?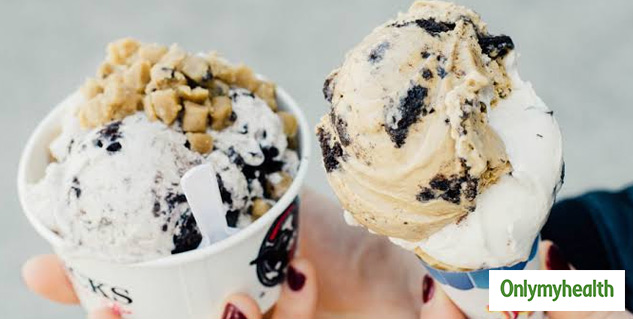 As per Dietician Neha Pathania, "Yogurt is better than ice cream because ice cream can be higher on saturated fats and sugar. So, those who are diabetic or those who have heart problems or who are wanting to lose weight, frozen yogurt is a better option than ice cream. Comparatively, frozen yogurt is low in saturated fat, calories and sugar. In medical conditions, yogurt is definitely better than ice cream."
These were the nutritional facts, health benefits and conclusion to the comparison between frozen yogurt and ice cream. You can even take the advice of your dietician or nutritionist about the quantity intake of frozen yogurt or ice cream. You can enjoy both the treats, but just in small portions.
Read more articles on Healthy diet