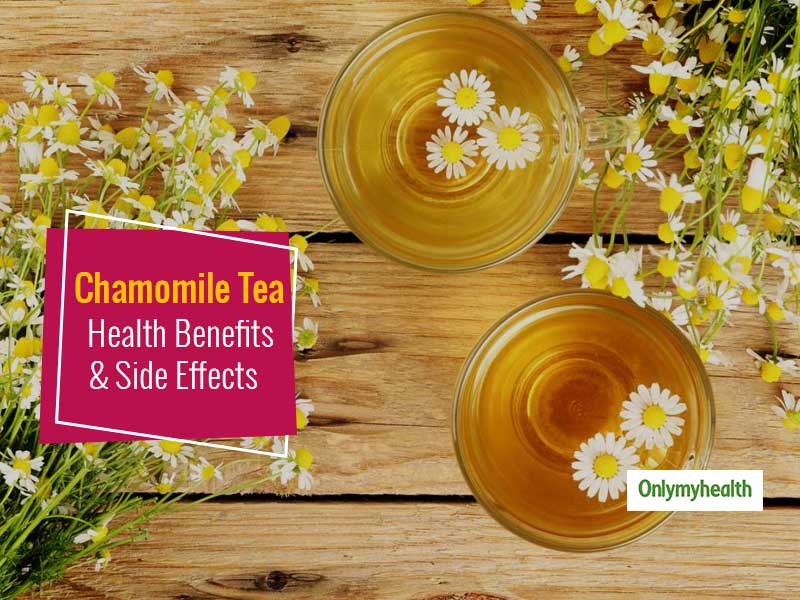 Chamomile tea is one of the healthiest beverages and is also very popular amongst herbal teas. Chamomile is a herb which is derived from the flower. To make chamomile tea, the flowers are first dried and then soaked in warm water. Chamomile tea helps to overcome many health-related problems. The most crucial point is that it does not contain caffeine and its flavour is mildly sweet. Chamomile tea contains powerful antioxidants that protect the body from diseases. It helps in keeping the heart and body healthy. In this article, we are discussing the benefits and disadvantages of chamomile tea, which can result from not using it properly. Let's first know what chamomile tea is?
What is Chamomile Tea? Chamomile tea bags are readily available in the market, which can be used like ordinary green tea. Chamomile tea properties such as antioxidant, healing, anti-inflammatory, properties and many other types of nutrients and flavonoids present in it can be beneficial for health. It can be used as conventional medicine for wound healing, arthritis, burns and skin related problems.
Also Read: Forget Green Tea And Switch To Earl Grey Tea, Know Earl Grey Tea Health Benefits
Benefits of Chamomile Tea
Protect against cancer: The benefits of chamomile tea include preventing disease. When drinking chamomile tea for cancer, keep in mind that this is a disease that can also prove to be fatal. Therefore, the patient who has cancer must get proper treatment from a doctor. Keep the heart Increased healthy cholesterol and blood sugar levels in the body are considered to be the biggest causes of heart disease.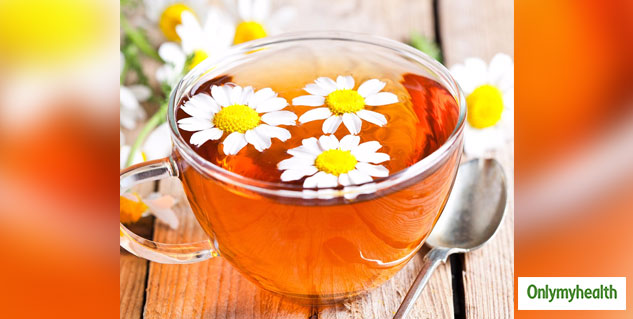 Relieve anxiety and help in better sleep: The flavonoid named apigenin present in chamomile tea contains sedative effects that can help in getting better sleep. Besides, chamomile tea also has anticonvulsant properties that calm the mind. It can maintain control mild to moderate generalized anxiety disorder. Moreover, chamomile tea can also help reduce depression or sleepiness in postpartum women.
Enriched with anti-inflammatory properties: An active anti-inflammatory agent is required to control this inflammation. The advantages of chamomile tea also include that the flavonoids present in it act as anti-inflammatory agents. This tea may help to relax from inflammation and reduce the effect of nitric oxide in the body.
Side Effects of Chamomile Tea
Not consuming it carefully can also result in the loss of chamomile tea, which is as follows
If one is allergic to the flowers of the Compositae family, then Chamomile tea can also be allergic. This can cause rashes on the skin and swelling in the lungs, as chamomile is also part of this family.
A pregnant woman may also face the loss of chamomile tea. Consuming chamomile tea during pregnancy can cause urine muscles to become tight. This can cause damage to the fetus during pregnancy and to the fetus, such as uterine contractions. Uterine muscles begin to shrink in this problem. This causes the cervix to become thin, and the fetus may prematurely exit the womb.
Chamomile tea acts as a blood thinner. Therefore, people who take blood-thinning medicines may face the loss of chamomile tea. Such people should take it only on the advice of a doctor.
The properties of chamomile tea are beneficial for health and can help keep the body away from many diseases, but it cannot be considered an alternative to medical treatment.
Read More Articles in Healthy Diet