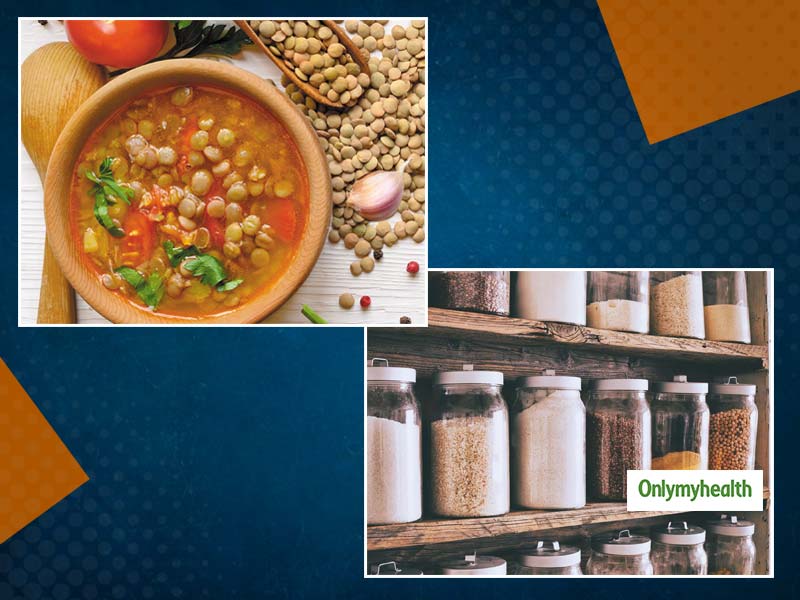 The Coronavirus pandemic season has overstayed its welcome, and while most of us are practising social-distancing with regular sanitization and mask-protection, we can ensure our internal protection by building a healthy immune system to fight viruses and infections. There are multiple ways to go about that route recommended by Clinical Nutritionist Ishi Khosla. She suggests, "Small changes can lead to big results! During the lockdown, it is essential to keep your body in good condition and ensure your health is the priority. Small switches from wheat to millets, sugar to low-calorie sweetener, Milk to vegetable juice or smoothie and shifting your last meal from 9 to 7 can be the simplest shifts but bring about profound differences in health!" Alongside, there are multiple ways to improve one's overall health by merely substituting our daily food items on the kitchen table-top with healthier alternatives. It requires the bare-minimum effort and yet yields maximum benefits!
Here are a few tips to get this routine going by replacing regular kitchen staples with healthier options
Sugar with honey or brown sugar - The easiest way to ensure that you don't go overboard with calories is by replacing refined sugar with healthier alternatives like low-calorie sweeteners. It is the most efficient and simplest way to start! Not only are these non-nutritive sweeteners a safer bet when consumed in the right quantity, but they also fulfil the sweetness criteria while cutting down on calories. Win-win!
Oil with ghee - Try and replace your regular oil with healthier options like olive oil/flaxseed oil. Our traditional ghee too is an excellent replacement as it is full of healthy fats and is entirely natural. Substitute ghee for one cup of vegetable oil. Do you know that ghee is clarified butter? It means the water and milk solids have been removed. Ghee is full of omega-6, omega-3 fatty acids and vitamins A, D, E, and K. Do you know that ghee is also perfect for people who are lactose intolerant?
Junk snacks with healthy carbs - Regular eating of unhealthy food can cause a whole host of health issues, including stroke, heart conditions, and type 2 diabetes. If you're not a fan of celery and carrot sticks, here are some healthier alternatives to junk snacks. Discard chips and junk with dry fruits, fruits, popcorn and makhana. These quick nibbles can fulfil your cravings and help avoid bad carbs.
Soft drinks with raw pressed juices - Soft drinks are high in artificial flavouring and sugar. Do you know that these carbonated beverages produce adverse and harsh effects on the body? Despite this, these high sugar content soft drinks are still being consumed at a high rate because people are not aware of the healthy alternatives they can drink. It's high time to dump these harmful chemicals and switch to a healthier alternative that is refreshing, tasty, and healthy. Replace sodas with teas and fruit-infused water. This will not only cut down on excess sugar but also hydrate your body the right way.
These food swaps can make better choices and create healthy habits every day that will bring you one a step closer to an improved lifestyle, without compromising on flavour or taste.
Chef Sanjeev Kapoor additionally states, "With the virus spreading around, it is imperative to maintain your health and immunity. You can achieve both of this by just replacing a few things in your kitchen with healthy alternatives. For example, since my family and I have a sweet tooth, we use SugarFree products wherever possible. The efforts we take now will lead us to long term health benefits. But as our body is not active like before, we should make sure to burn those extra calories at home. Regular exercise, yoga, mediation, regular household chores are all simple ways to keep yourself fit."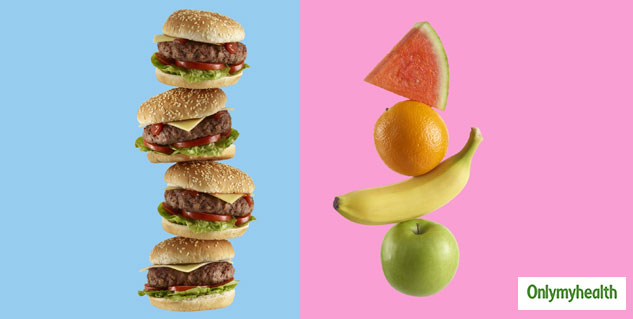 Lastly, your body requires all the care and protection during a crucial time like this where unforeseen circumstances are bound to linger on. Thus, improve your lifestyle with such food hacks and ensure nutrition and immunity is not compromised on! Stay safe and keep sanitizing!
Read more articles on Healthy Diet