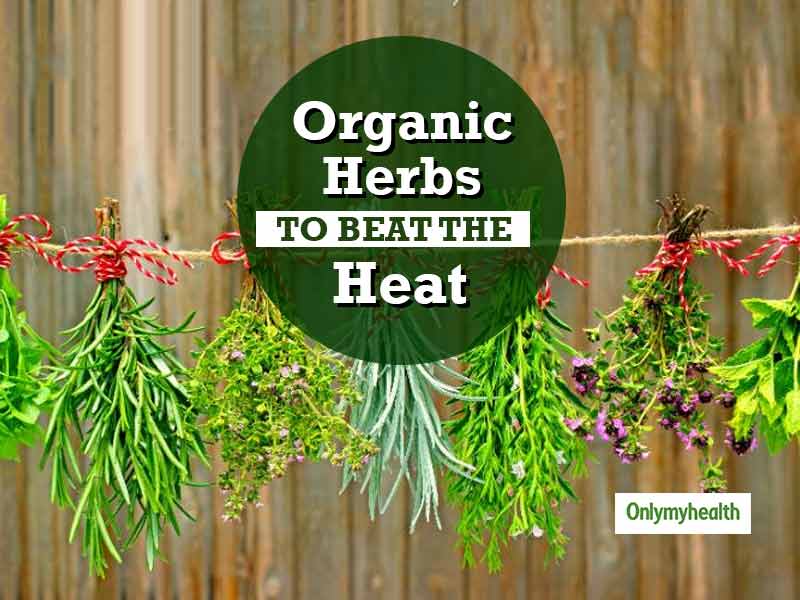 As per Ayurveda, "Summer is hot, bright and sharp, and is known to be the season of pitta dosha." With summer in full swing, your body is more prone to skin inflammation, sweat, irritability, heat rash, diarrhea and dehydration. Ayurveda, therefore, suggests that everyone should eat the right food according to the season which can help in body detoxification and will also rejuvenate the body and lead to an overall boost in digestion, immunity, physical and mental strength. Ayurveda practices the science of natural health and has a lot to offer, like some simple herbs which work as an instant relief on the summer-induced problems.
Here are 5 herbs which can help you fight the rising temperature and will soothe your skin. These herbs will also support immunity and digestion.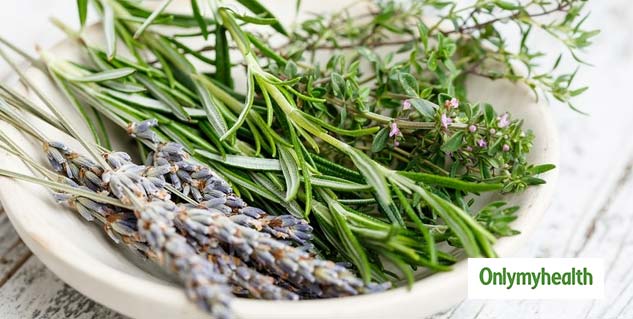 Brahmi
Brahmi, also known as Bacopa Monnieri, is a traditional therapeutic herb native to India. This herb is commonly used as a memory enhancer, aphrodisiac, and general tonic in Ayurveda. It has a tendency to calm the mind and keeps anxiety at bay. It impacts the cognitive performance and boosts learning, forms new nerve connections, and balances the essential neurotransmitter levels.
Buy Online- Herbal Hills Brahmi Powder - 100g Each (Pack of 2), MRP- 140/-
Manjistha
Manjistha, also known as Rubia Cordifolia, is one the most treasured Ayurvedic herb known for its cooling effect on blood and removing toxins from the body. Though this herb is a bitter astringent but is known for its long list of benefits and uses. It is a potent antioxidant, anti-inflammatory and anti-microbial.
Also read: 6 Ayurvedic Tips to Stay Healthy
Tulsi
Tulsi, also known as Holy Basil, acts as a detoxifying and cleansing agent in a human body. It dates back to 3000 years and is historically used as medicine due to its widespread therapeutic power. It keeps the body cool during extreme heat and is mostly used as a herbal tea on a regular basis. It is also known for its anti-stress properties worldwide.
Amla
Amla, also known as Indian Gooseberry, is popular for its Vitamin C content. It is diuretic and removes excess heat from the digestive tract, enhances food absorption and detoxifies the body. Amla helps in boosting the immune system, slows down aging, reduces sugar levels in the blood, treats throat infections, enhances fertility, nourishes the heart and improves heart health.
Also read: Acupressure Points for Full Body Pain Relief
Ashwagandha
Ashwagandha, also known as Indian Ginseng or Withania Somnifera, is mostly used to boost energy and stamina in the human body. It is an incredible medicinal herb and classifies as an adaptogen. It has a long list of benefits that includes reduced blood sugar levels, controlled levels of cortisol, and many more. It will also help you fight anxiety and depression. It will also boost brain functions. It has many health benefits and according to various studies, it can also help you fight tumor growth. You can also treat inflammation with Ashwagandha.
Buy Online- CARMEL ORGANICS Ashwagandha Powder 100 grams, MRP- 268/-, Offer Price- 199/-
The benefits of these herbs are endless therefore you can include them in your daily life. If any of the herbs do not suit your body then you can stop its use.
Inputs by: By Rishabh Chokhani, Founder and CEO, Naturevibe Botanicals
Read more articles on Ayurveda.